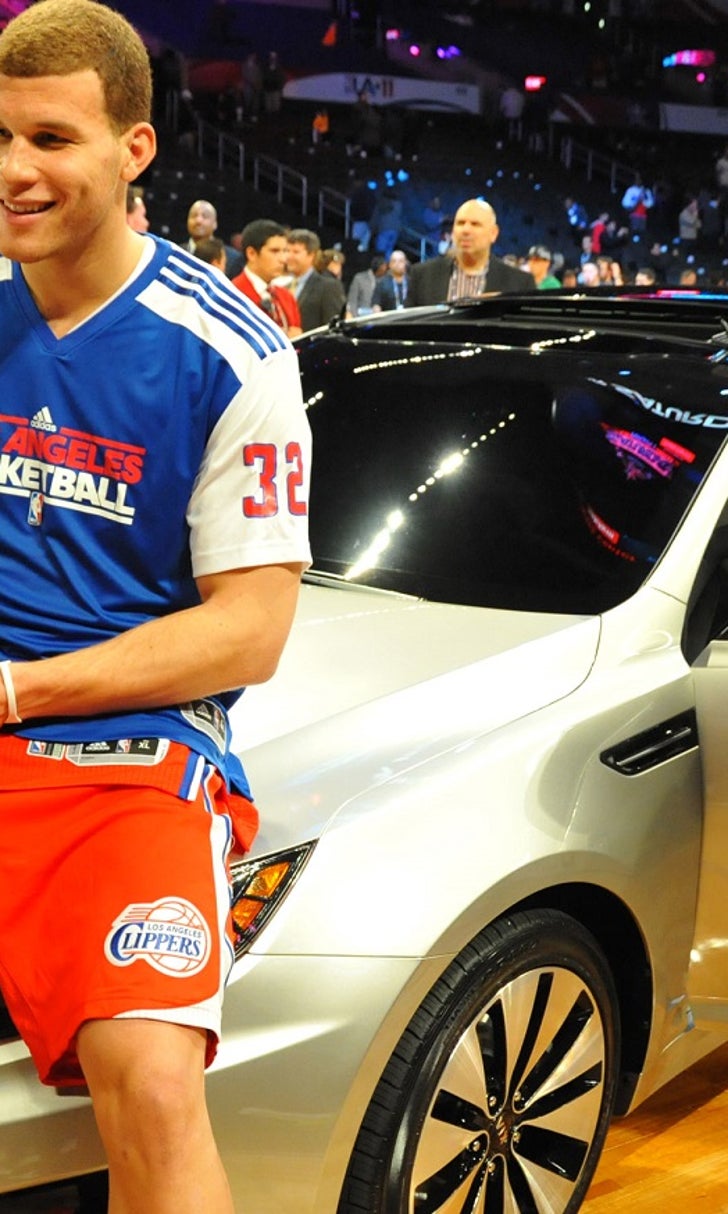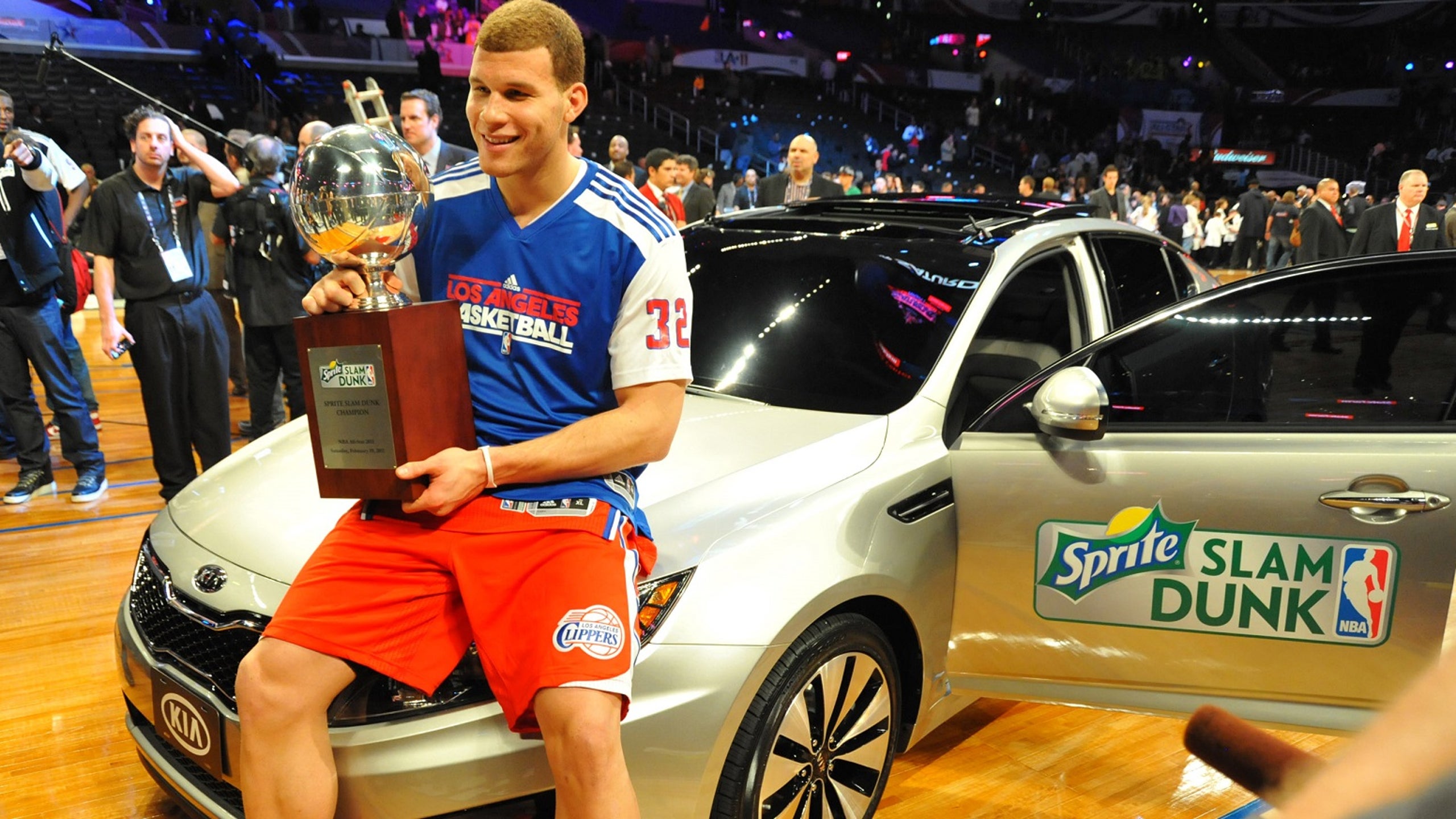 Blake Griffin says he was forced to jump over Kia during Slam Dunk contest
BY foxsports • June 6, 2016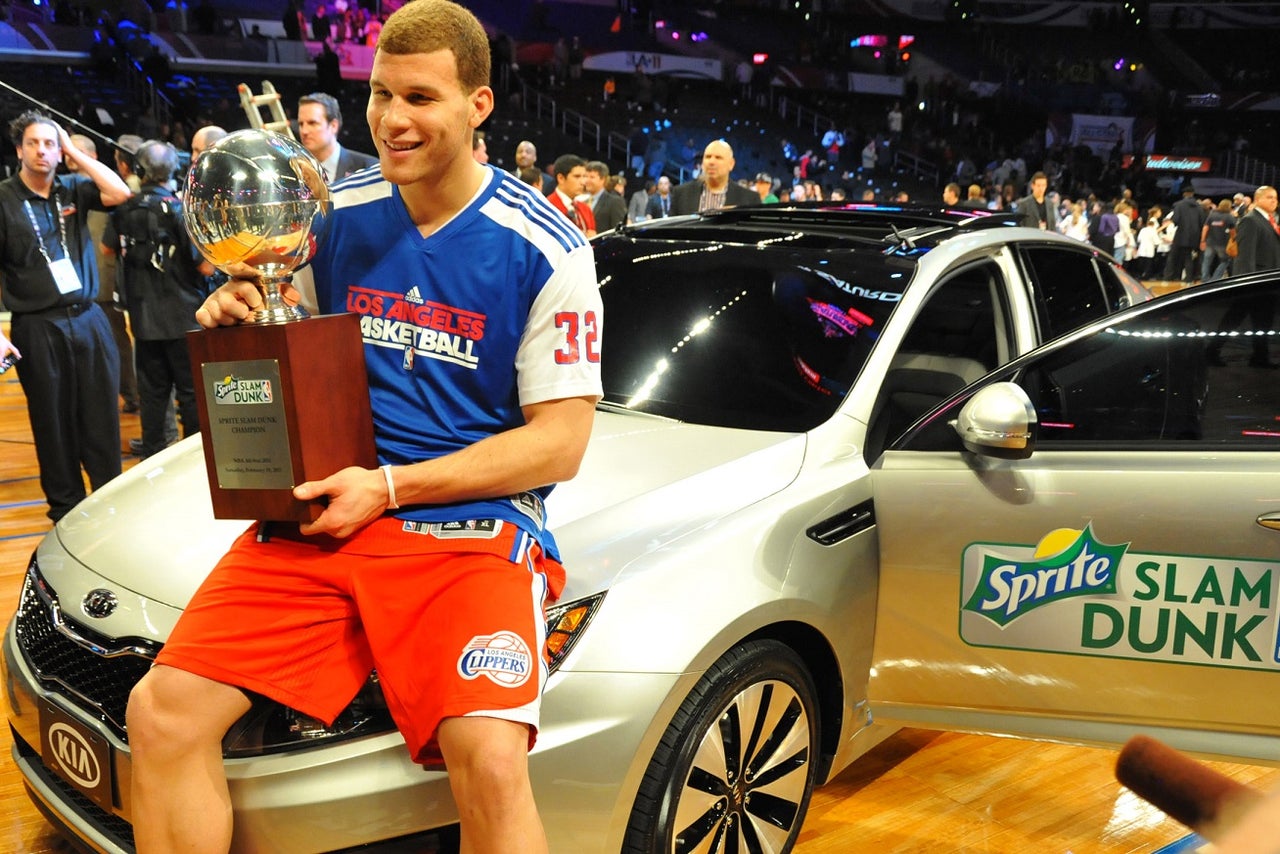 It was one of the more memorable dunks in the history of the Slam Dunk contest. Blake Griffin hopped over the hood of a Kia while Baron Davis threw him an alley-oop pass through the sunroof to win the 2011 Slam Dunk title.
But the Los Angeles Clippers star didn't want it to happen this way. While appearing on the "Pardon My Take" podcast, Griffin said he wanted to jump over a different car but was told he had to use a specific one.
"I wanted to jump over a convertible, but I wasn't allowed to. It had to be a Kia Optima," Griffin said. "I wanted to have Baron Davis and some of my teammates roll out in a convertible, and then just toss it straight up and jump over the whole thing, instead of just the hood."
It's no surprise Griffin was forced to use a Kia Optima since it's the official car of the NBA. Though some were disappointed that Griffin hopped over the hood instead of the roof, he said the height of the Optima made the latter option nearly impossible.
"I don't know if you guys have stood next to a Kia Optima, but it's a pretty tall vehicle, and there's no way I was going to make it over the entire thing, over Baron Davis in the sunroof," Griffin said. "So I opted for the hood, and then everyone was pissed that I jumped over the hood, like, 'that was super easy,' so it was just a lose-lose situation for me."
Griffin even admitted that he received an email asking why he named his child Ford.
"You know what's crazy I actually got an email asking about that, asking why I named my kid Ford," Griffin said. "It seems like a pretty common American name. It's not like I named him Hyundai or Toyota."
---
---