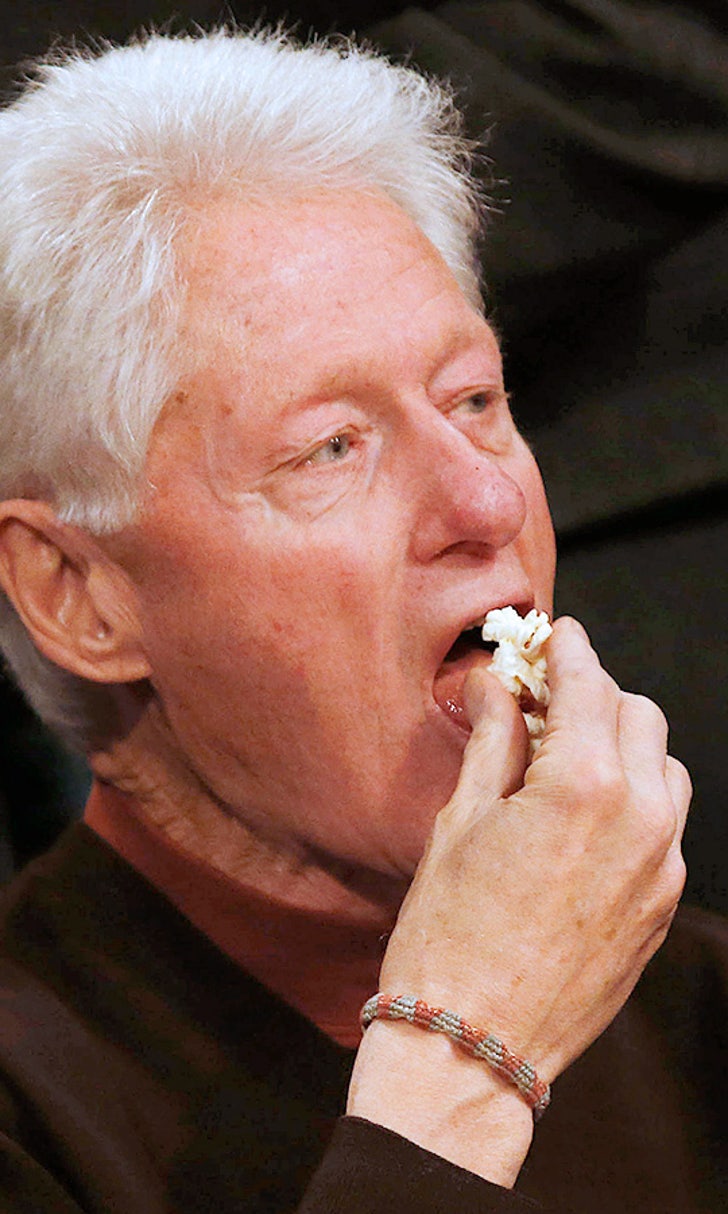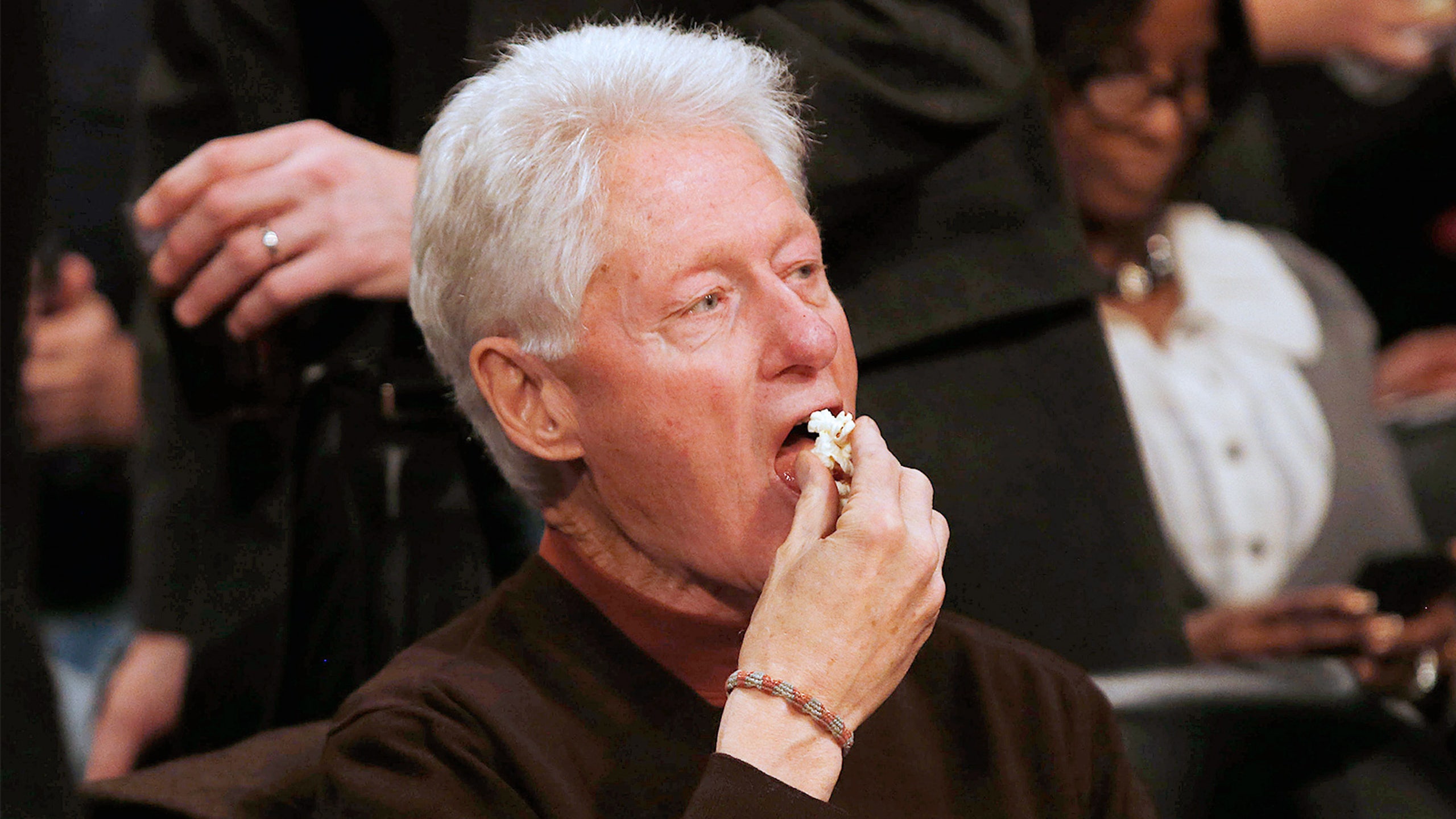 Bill Clinton reveals he's just a wannabe sports analyst
BY Andre Vergara • February 1, 2014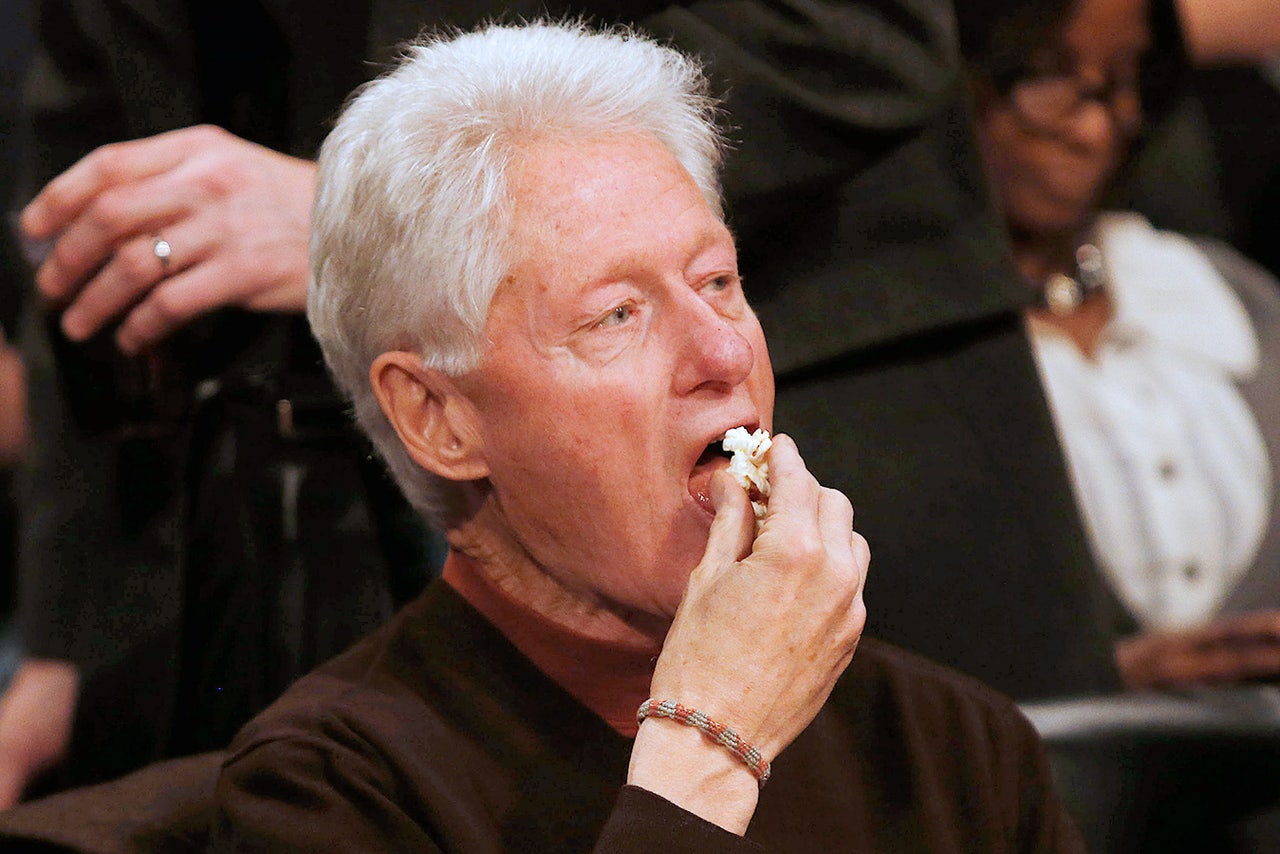 We knew Bill Clinton is a tireless advocate for world peace, but who knew he's just as interested in Metta World Peace?
And Kevin Durant's Thunder? And the Super Bowl?
ESPN's Chris Broussard sure didn't when he started chatting up the former President at his courtside seat at Friday's Nets-Thunder game in Brooklyn, and discovered that Clinton is just a wannabe sports analyst like the rest of us.
To be sure, the interview started slowly with Clinton noting that Durant is "even better in person than on television." Yawn.
But then Clinton added, "You just can't imagine the speed of his release. And his basketball intelligence keeps showing up in little ways."
If your ears just perked up a bit, so did mine. And Clinton continued:
"The rest of the team's playing great tonight. Ibaka's had an unbelievable game; I think he made his first six or seven shots." (He actually finished 12 for 12.)
After another short exchange, Broussard, who seemed mildly impressed, thanked Clinton for his time and said "Let's see if Durant gets 30" -- seemingly thinking he was throwing it back to the broadcast team of Mike Breen and Jeff Van Gundy.
But Clinton wasn't done. Even though the Nets were way down, he did some stumping for the local team.
"Look, I like this Brooklyn team, and when Brook Lopez got hurt it hurt 'em, and, you know, they're getting people like Deron back into the lineup, getting used to it. But this is a good game for them because they'll be learning, you know. Tonight, the only person Oklahoma City really had to defend was Joe Johnson, and they were double-teaming him and he couldn't get open and they didn't have an answer. But this is really good for them, they won 10 of their last 12 games and they'll learn from this and they'll go, so I like this team and I think they'll do fine."
(The Nets had won 10 of 12. What, does this guy still have a press secretary?)
At this point Broussard realized Clinton is better than anyone on the "NBA Countdown" team and said "I don't think we need Jeff and Mike for the rest of the night." Then, with someone probably shouting in his earpiece "ASK HIM MORE SPORTS QUESTIONS!!" Broussard asked for a Super Bowl pick.
"I honestly can't tell," Clinton replied. He's human after all.
Then he continued: "The last four times that the best offense has met the best defense, the defense has it three to one. But, you know, this is probably Peyton's last chance to win a Super Bowl, Wes Welker really wants to win a Super Bowl, they've got a lot of other great players, and Seattle's got a really smart quarterback, a breathtaking defense and a great coach who made it really fun to play there."
Holy jeez, Slick Willie! What, no analysis of the special teams units?
You can watch the whole interview in the video below:
---
---