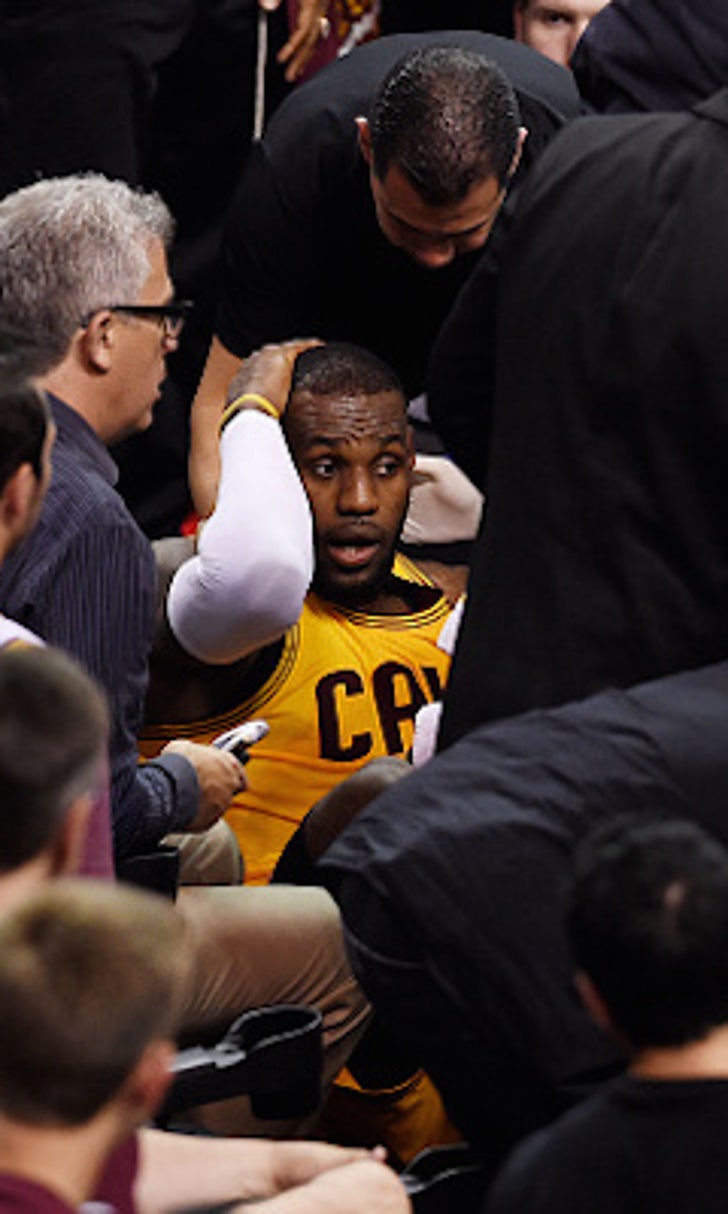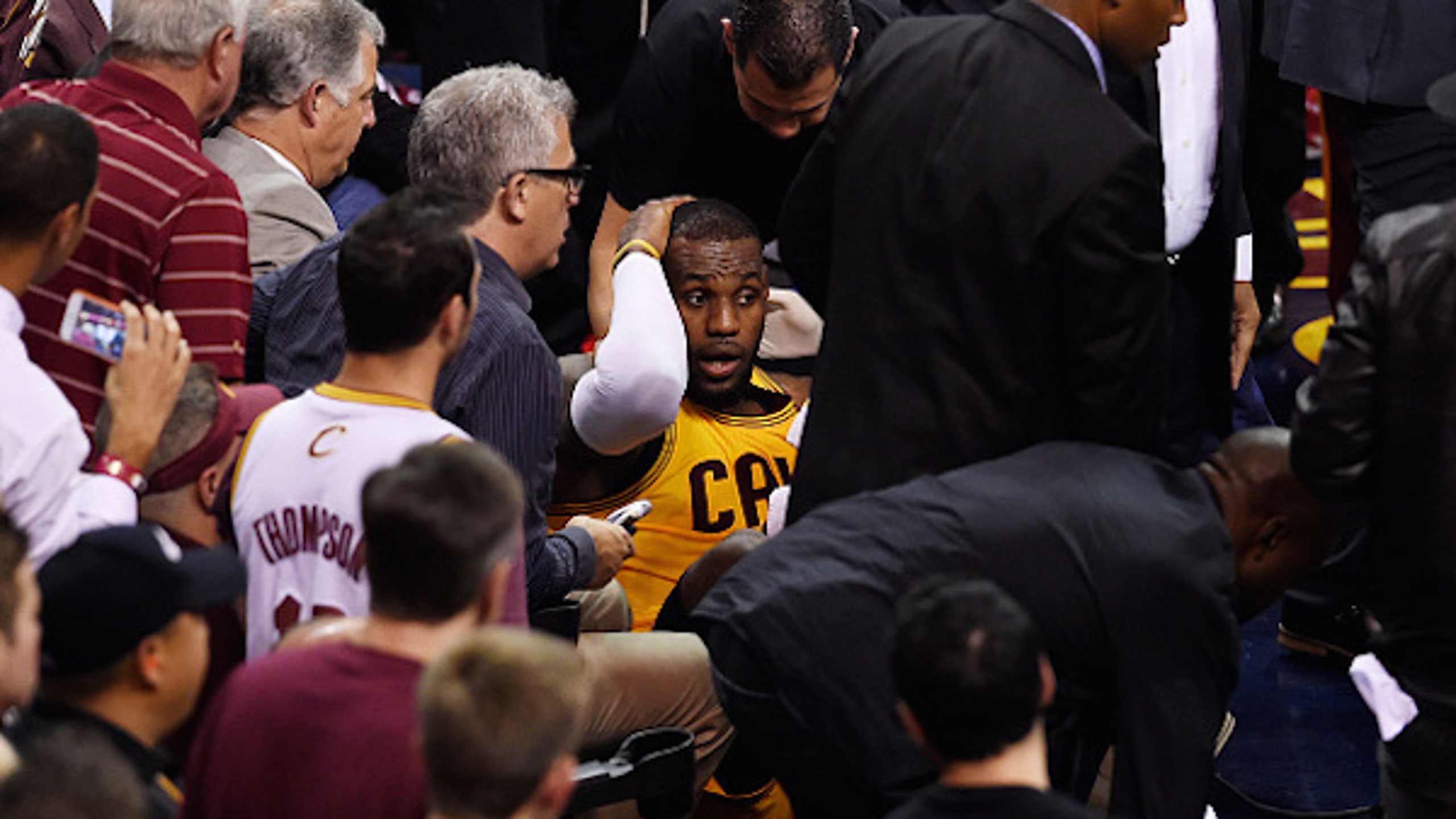 Andrew Bogut: LeBron James jumped into cameraman
BY foxsports • June 12, 2015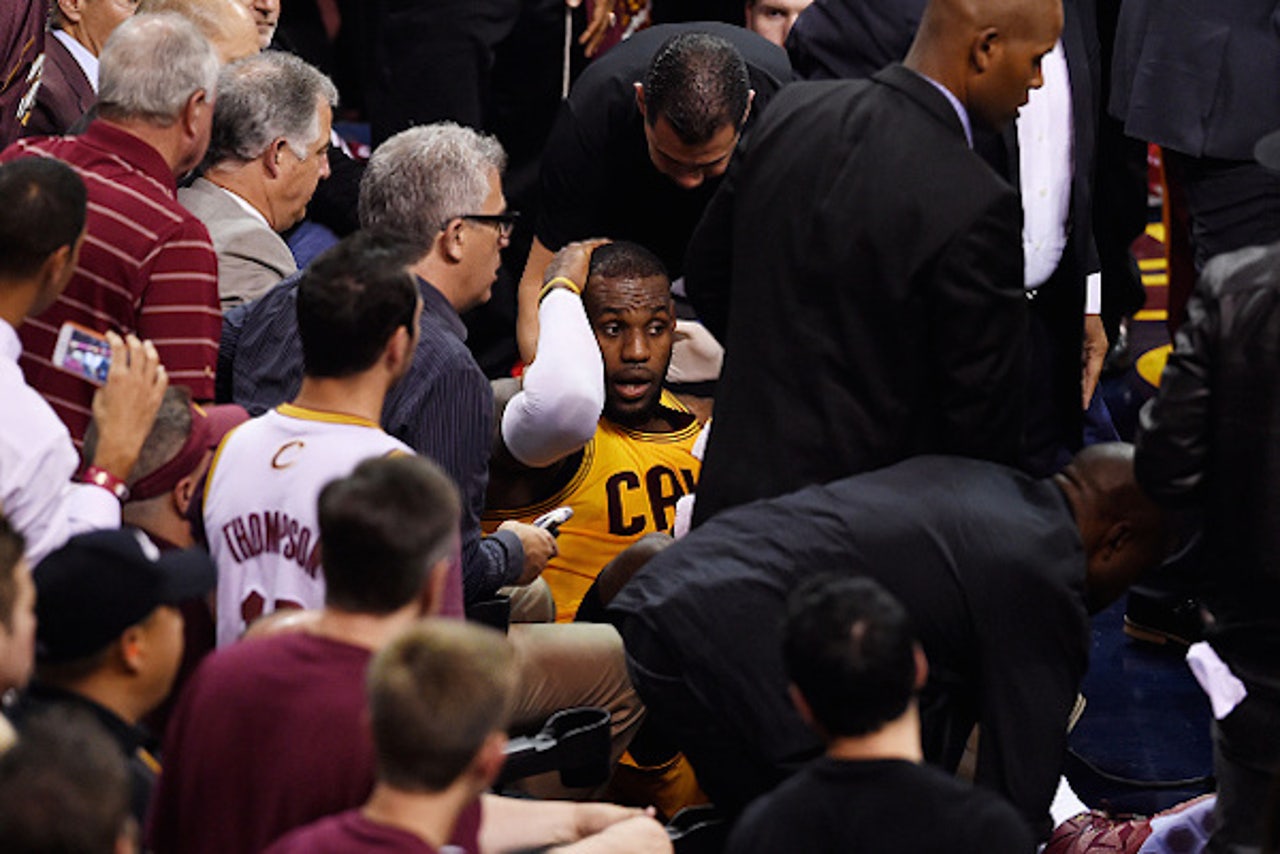 By Scott Sargent
Cavaliers forward LeBron James took a spill into the crowd along the baseline after being fouled by Golden State Warriors center Andrew Bogut in the second quarter of the Cavs' Game 4 loss Thursday night. James hit his head on a courtside video camera, suffering a couple gashes to his that were initially treated with a sort of glue, then stitched up after the game.
Bogut had an … interesting opinion as to how LeBron ended up getting cut up. From USA TODAY:
"I think he jumped into the cameraman," Bogut said when asked to give his perspective on the play. "Yeah, I think he came down and took two steps and then fell into the cameraman. I definitely, definitely didn't hit him that hard."

When the reporter replied by saying, "That's how you saw it?" Bogut said, "No, that's how it was. If you look at the replay, you can see the two steps being taken and then him falling into the camera. That's what we saw on the replay, and that's what my teammates saw."
Bogut's play was a good, hard playoff foul — nothing dirty — and his postgame comments may be in the spirit of gamesmanship as much as anything else. The implication seems to be that James exaggerated the contact in hopes of drawing a flagrant foul.
LeBron did not address Bogut's comments. He said that he was feeling alright despite the tumble, and that he did not have to go through the any concussion protocol. He stayed in the game after action was paused for a few minutes to stop the bleeding, and he made both free throws.
"No, I didn't have to go through any concussion protocol," James said. "I had a slight headache, which I think every last one of you guys would probably have if you ran into a camera … But I didn't go through any protocol. I'm fine."
James struggled a bit but still had a line of 20 points, 12 rebounds, and 8 assists in the 103-82 loss. The Cavs will need James to be fine — and to avoid those pesky courtside cameras — to pull out Game 5 in Oakland Sunday night. 
More from Waiting For Next Year:
---
---