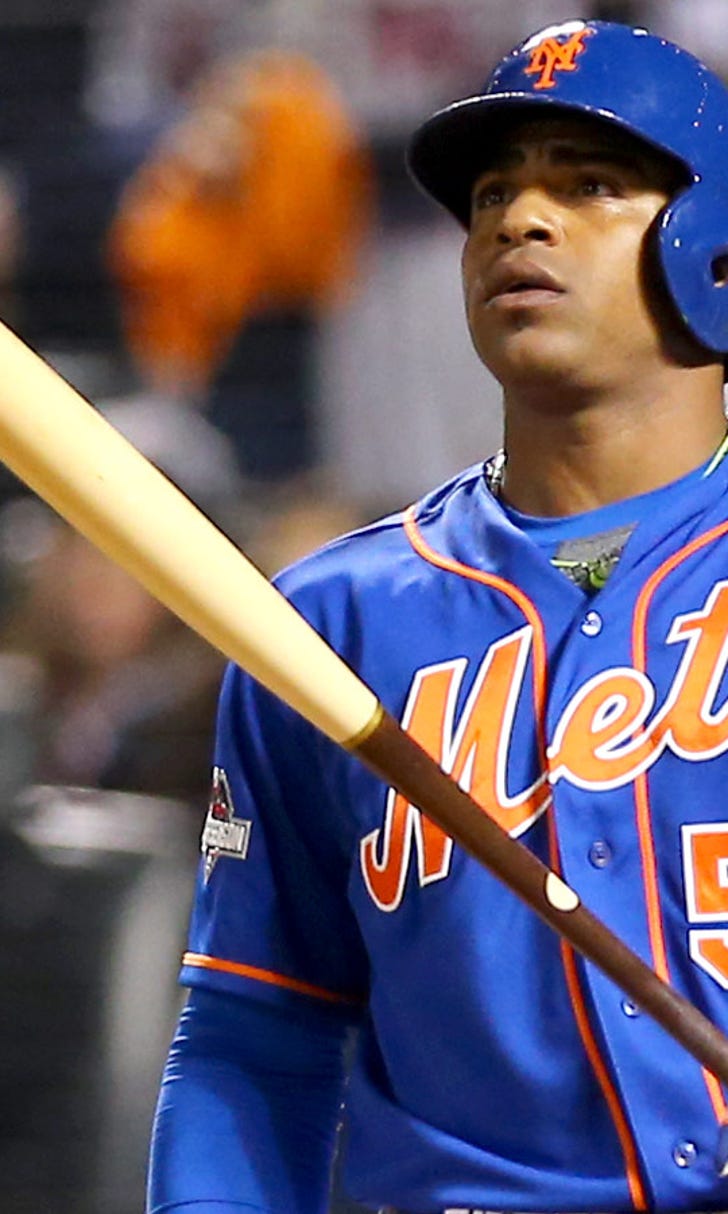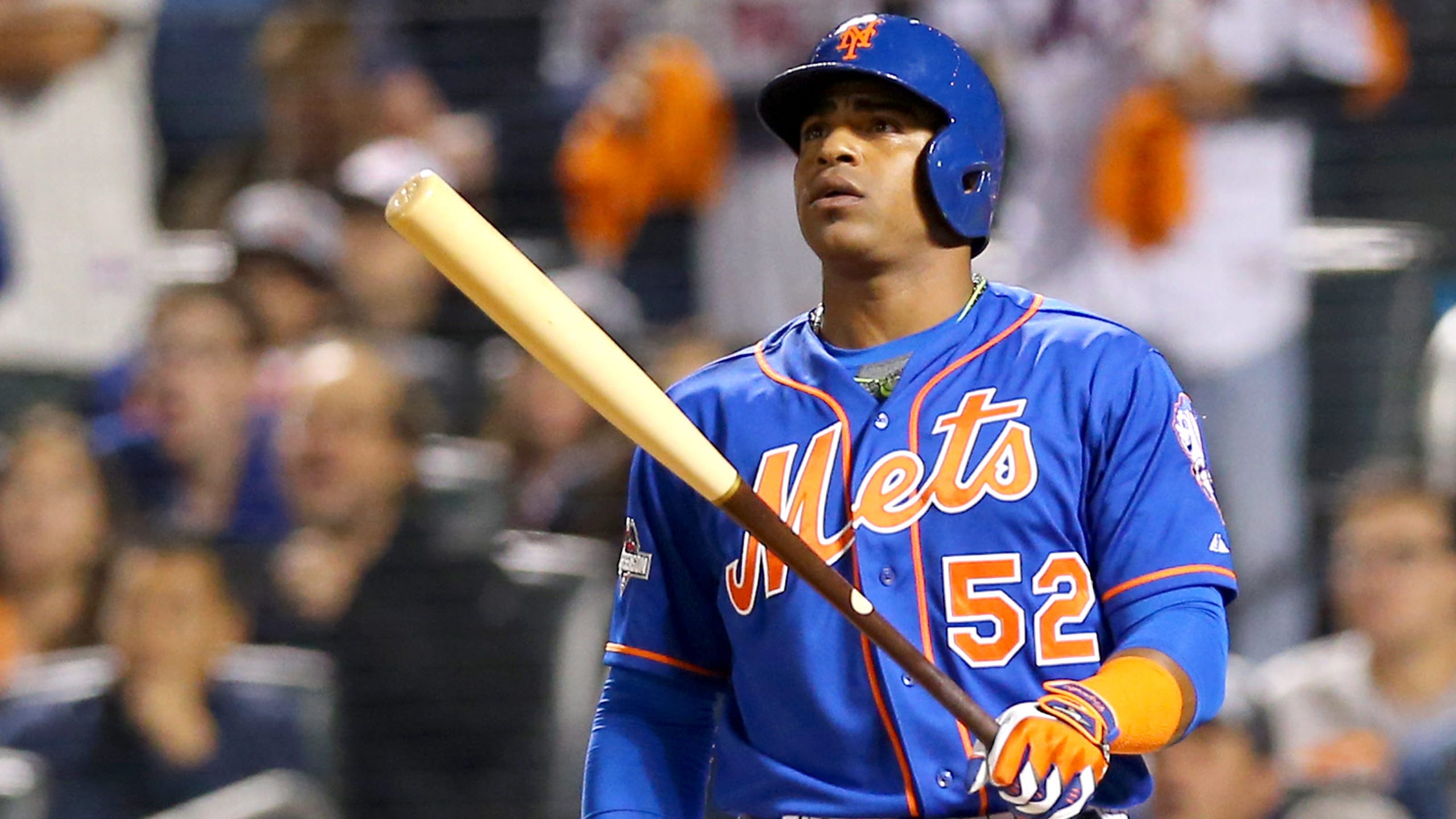 WATCH: Mets' Cespedes absolutely mashes three-run home run
BY foxsports • October 13, 2015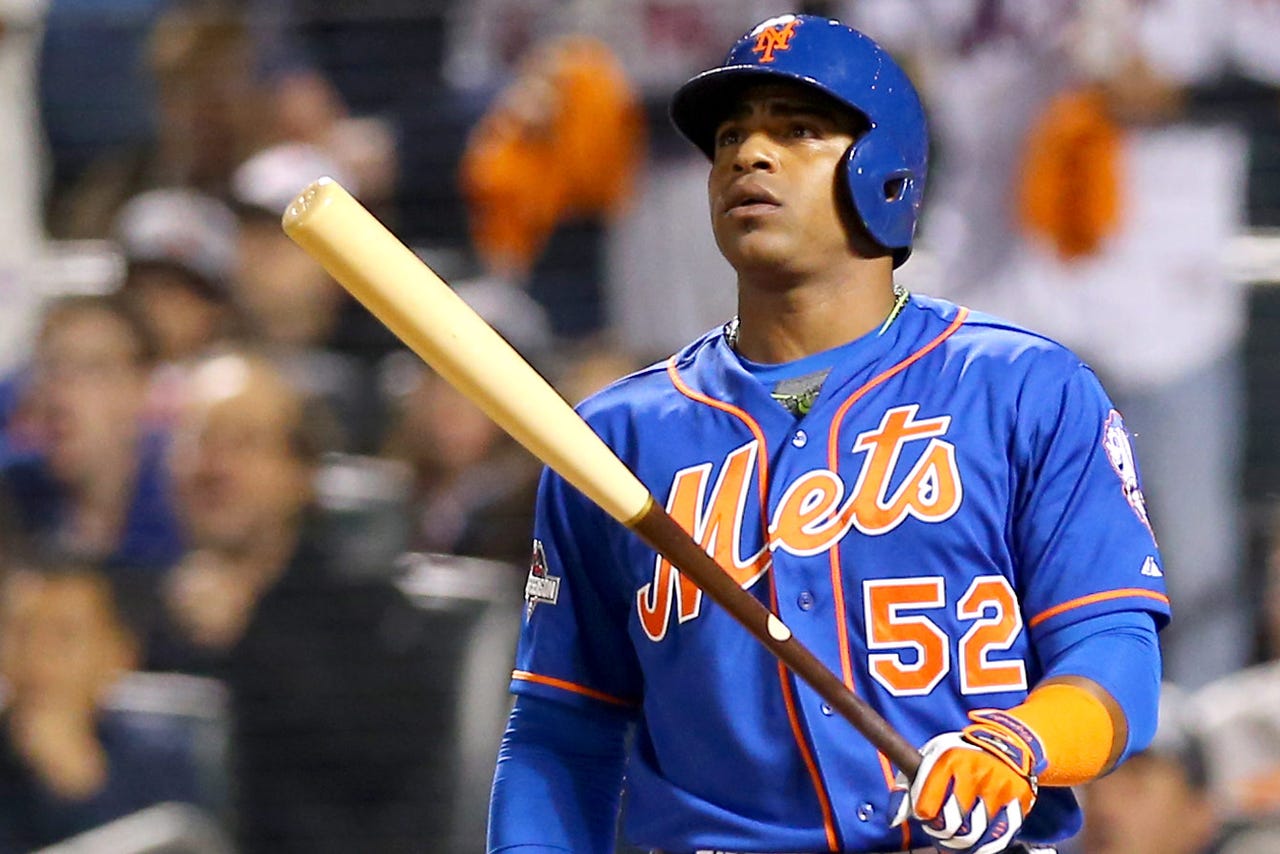 As the Mets piled on runs in their 13-7 rout of the Dodgers in Game 3 of the NLDS on Monday, Yoenis Cespedes hit one of the most impressive home runs we've seen all year.
In the bottom of the fourth inning with two outs and runners on first and second, Dodgers pitcher Alex Wood had two strikes on Cespedes when he delivered what he knew was a mistake pitch once it left his fingertips.
Unfortunately for Wood, Cespedes isn't forgiving when pitchers make mistakes when he's in the batter's box, and he made him pay, sending a three-run shot into the second deck of the left-field bleachers at Citi Field.
While it wasn't the longest home run on record this season or the most impactful, considering that the Mets were already leading 7-3 when he hit the home run, Cespedes' blast was one of the more visually enchanting home runs you'll ever see, from his behemoth swing to his regal bat flip.
MLB's Statcast technology measured the exit velocity of Cespedes' home run at a whopping 111 mph, with a projected distance of 431 feet.
After the game, Cespedes marveled at the energy in Citi Field during Monday night's game, which he believed boosted the Mets' performance.
"I don't think I have ever played at home for my team with this many fans in the stands," the 29-year-old Cuban outfielder said through an interpreter. "It didn't happen in Oakland. It didn't happen in Detroit. It didn't happen in Boston. I think it's something that really added to how well we played."
Whatever it was that fueled Cespedes' Game 3 home run, it was an awe-inspiring sight to see.
---
---