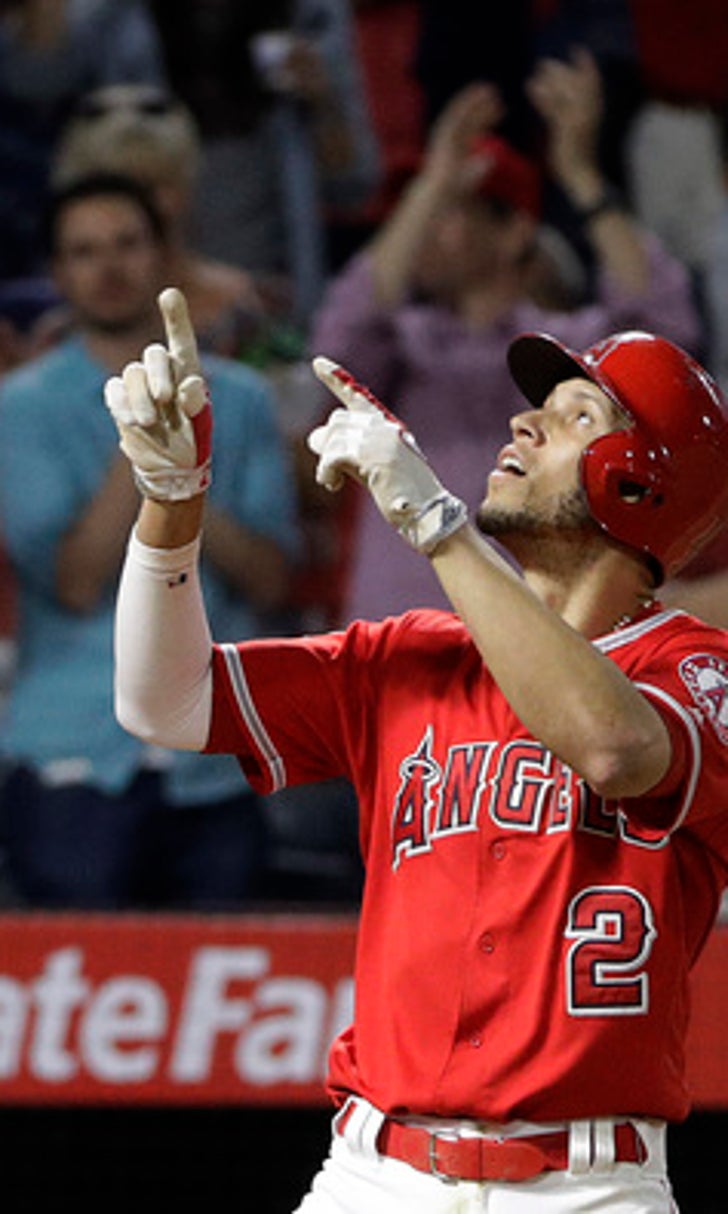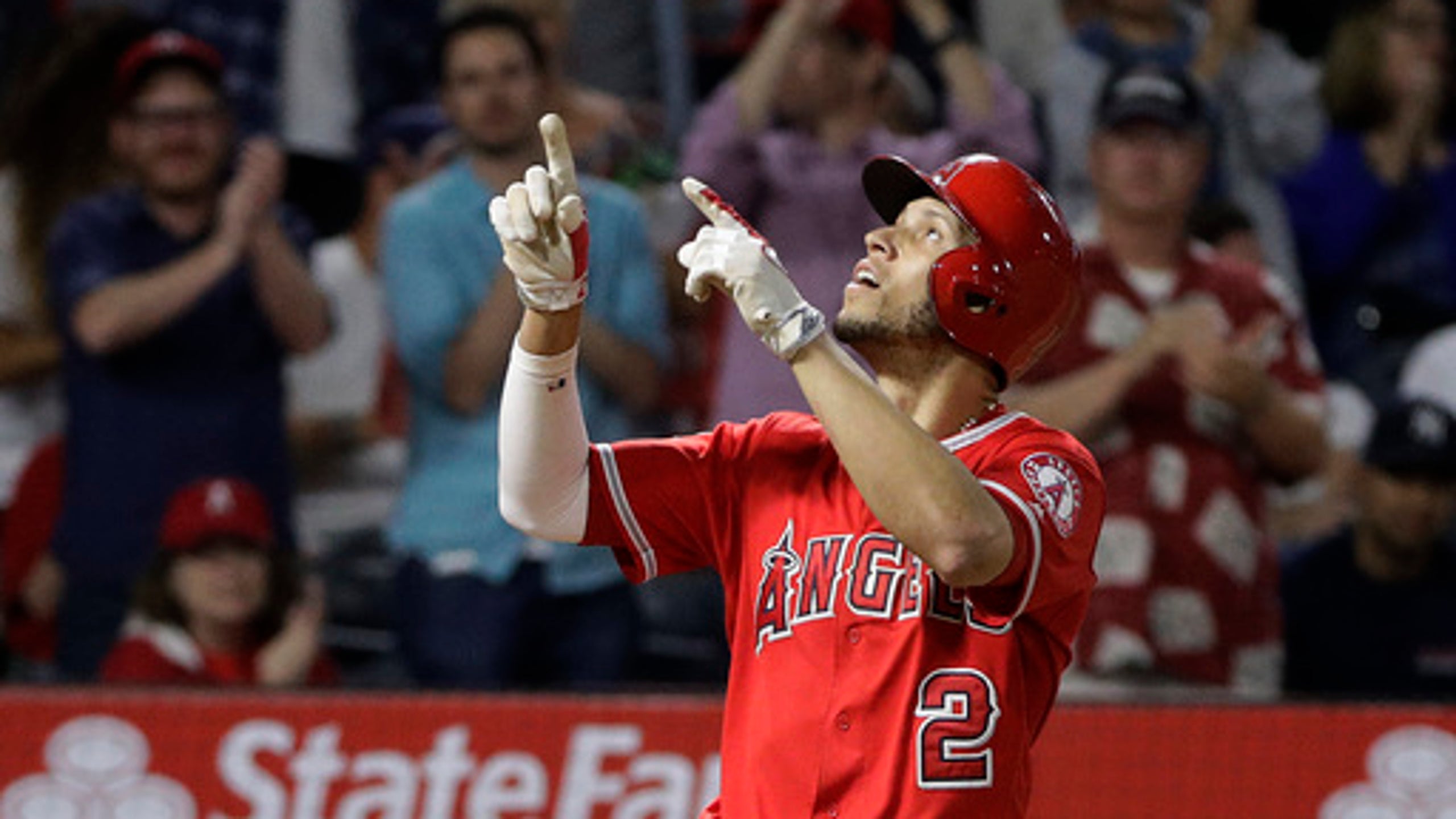 Simmons' two-run homer leads Angels past Yankees, 7-5 (Jun 14, 2017)
BY AP • June 15, 2017
ANAHEIM, Calif. (AP) Andrelton Simmons as known as one of the finest defensive shortstops in the majors, though that hardly means he doesn't enjoy swinging the bat well.
The Angels shortstop enjoyed his offensive output plenty Wednesday night, drilling a two-run homer in the seventh to snap a tie game and lead Los Angeles to a 7-5 victory over the New York Yankees.
''It's nice to contribute offensively,'' Simmons said.
Simmons fell to one knee to hit his seventh home run and ruin the major league debut of New York right-hander Ronald Herrera (0-1).
''I was on it the whole way, but it just kept going lower and I wanted to stay with it,'' he said.
Danny Espinosa also hit a two-run homer for the Angels, and Gary Sanchez a three-run shot for the Yankees.
Blake Parker (2-2) earned the victory in relief. Angels starter Matt Shoemaker left the game in the fourth inning with what the team called tightness of his right forearm extensor muscle.
''I'm just really annoyed and frustrated by it,'' Shoemaker said. ''I'm not really concerned about it at all.''
Powered by the Sanchez three-run homer, the Yankees scored four times in the first but could add only one other run the rest of the night.
After winning six consecutive games, the Yankees dropped the last two and the series to the Angels.
''We had chances to win every game,'' Yankees manager Joe Girardi said. ''We had a lot of opportunities tonight. We just didn't get it done.''
Yankees shortstop Didi Gregorius' infield single in the fourth pushed his career-high hitting streak to 16 games.
PINEDA GRINDS
Michael Pineda started for the Yankees and gave up four runs in the first three innings, before settling down to go six innings. He allowed five runs on 10 hits and a walk.
''He struggled with his command,'' Girardi said. ''I wasn't sure he'd last three innings. But he battled and gave us six.''
ANGELS BULLPEN
After Shoemaker was forced to exit the game with no outs in the fourth, the Angels bullpen held the Yankees to one run over the last six innings. Parker Bridwell, Blake Parker and Hernandez held New York without an earned run.
''That was the story of the game,'' said Angels manager Mike Scioscia. ''That's a powerful lineup. What they did was truly extraordinary.''
YANKEES BULLPEN
The Yankees used six relief pitchers Tuesday night when Sabathia was injured and needed Pineda and Herrera to come through Wednesday.
''It was really about all I had,'' Girardi said. ''I can't hurt people.''
YOUNG DEFENSE
Young did more than just contribute with his bat. He made two strong defensive plays to help contain Yankees rookie sensation Aaron Judge. Young threw him out at the plate in the fifth and made a diving catch of a Judge line drive with two on in the seventh.
TRAINER'S ROOM
Yankees: LHP CC Sabathia was diagnosed with a Grade 2 left hamstring strain and could be out at least four weeks. . Closer Aroldis Chapman (shoulder inflammation) threw a 22-pitch simulated game in Florida, the team concerned the Single-A game would again be rained out. He is scheduled make a final rehab appearance for Double-A Trenton on Friday and then activated Sunday.
Angels: Reliever Huston Street (right lat strain) could only manage one out in his rehab outing for Single-A Inland Empire Wednesday. He surrendered two hits, two walks and three runs. . Reliever Cam Bedrosian (right groin strain) is scheduled to pitch for the Inland Empire Thursday. If it goes well, he is expected to be activated by Saturday.
SABATHIA WATCH
Girardi wasn't about to speculate when his ace would be able to return.
''He'll be ready when he's ready,'' Girardi said. ''With a pitcher (hamstrings) are a little bit tougher, because they can't throw.
UP NEXT
Yankees: LHP Jordan Montgomery (4-4, 3.55 ERA) is scheduled to open a four-game series in Oakland. The rookie hopes to continue his recent turnaround. After going 2-3 with a 4.81 ERA in his first seven starts, he's gone 2-1 with a 1.50 ERA in his last four starts.
Angels: Struggling right-hander Ricky Nolasco (2-7, 4.81 ERA) will be looking for his first victory since April 27 when he opens a four-game series at home against the Kansas City Royals. In eight career starts against the Royals, he is 2-4 with a 4.80 ERA.
---
https://apnews.com/tag/MLBbaseball
---
---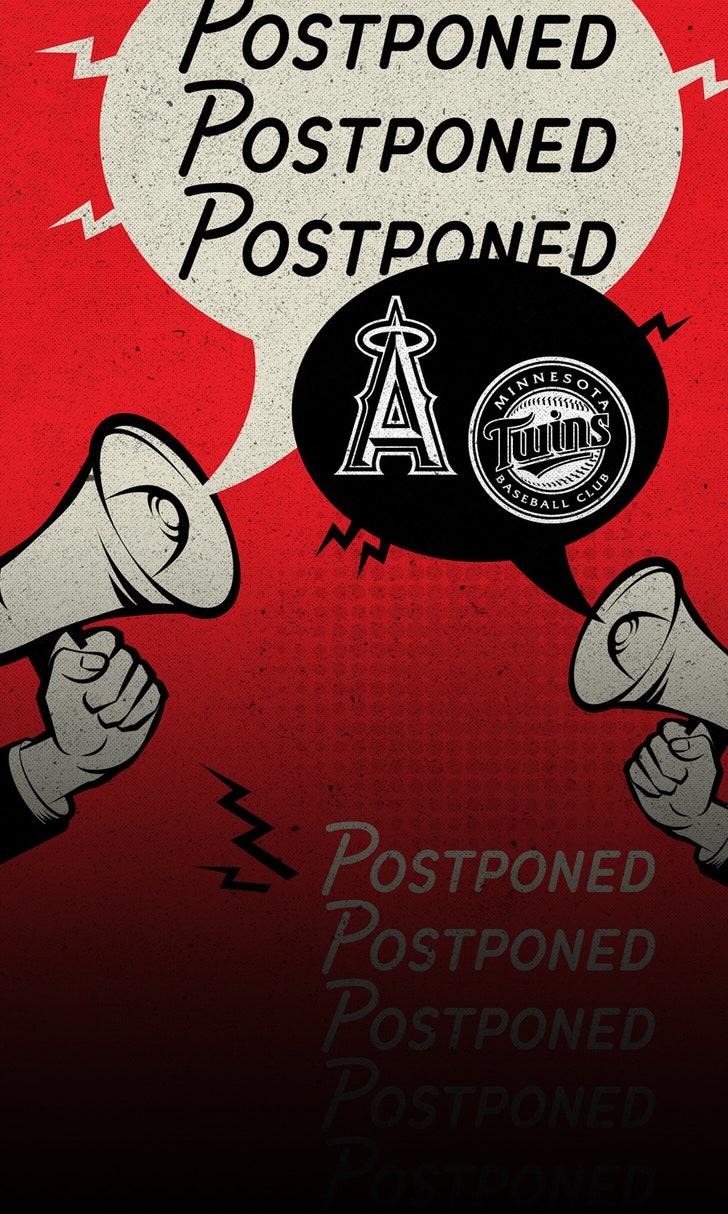 Minnesota Twins search for answers after games vs. Angels postponed due to COVID-19