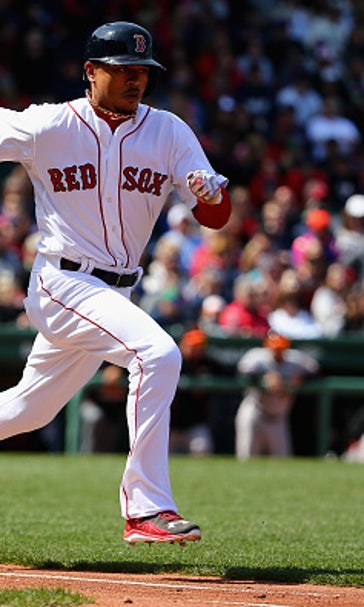 Scout compares Mookie Betts to Deion Sanders
April 19, 2015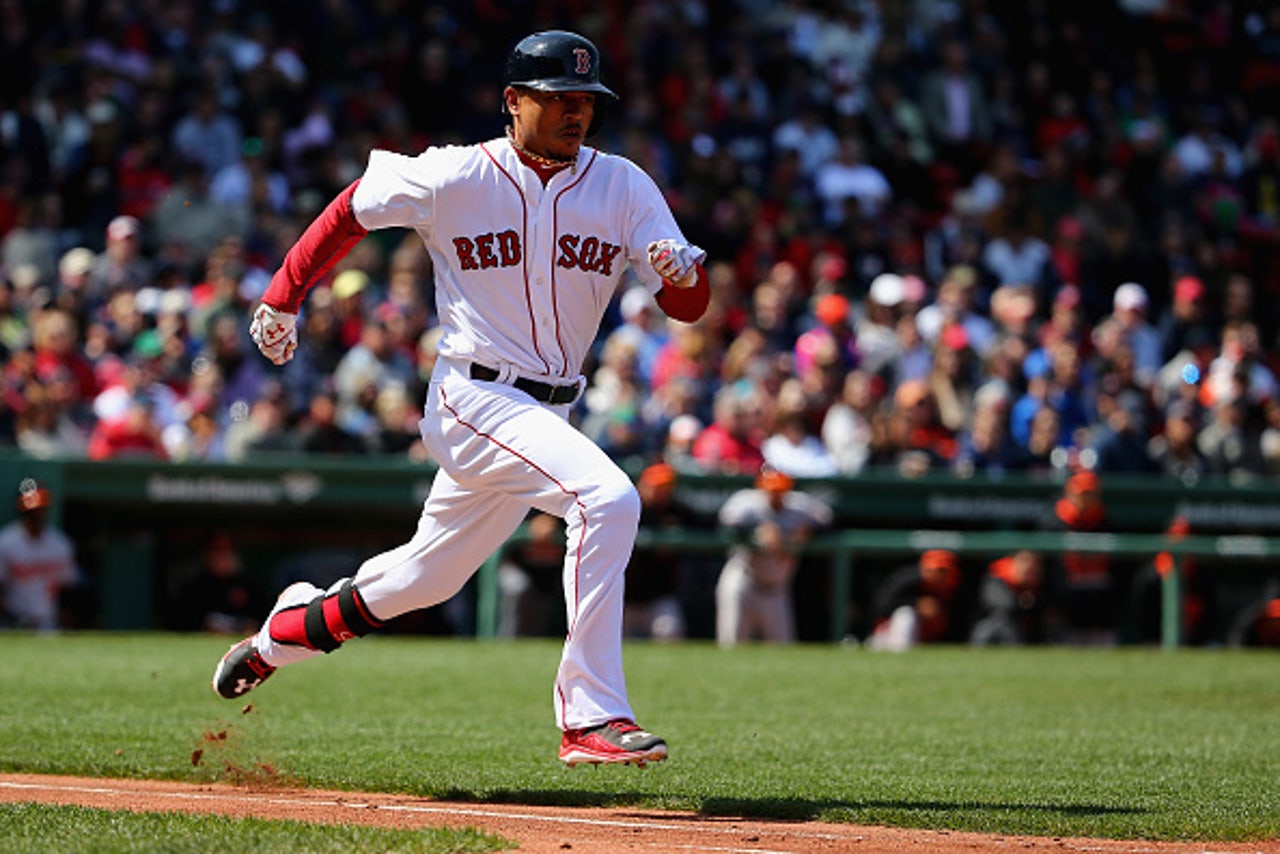 By Ricky Doyle
The Mookie Betts hype train isn't slowing down.
The Boston Herald's Michael Silverman recently caught up with some major league scouts to gather their opinions on Betts and Boston Red Sox shortstop Xander Bogaerts. Silverman found that while scouts really like both players, they absolutely love Betts, whose physical ability is off the charts.
"When you're talking Mookie Betts, you're talking a Deion Sanders-type of athlete," one scout told Silverman. "Xander's an athlete, too, but it's tough to compare him to Mookie because Mookie's so good.
"Xander's that normal, loose athletic-bodied kid, but Mookie, I would say Mookie's going to reach the All-Star stage before Xander does. Xander's going to be a good major league shortstop — and those aren't easy to come by any means — and a borderline All-Star."
The Red Sox certainly are in an enviable position. Betts and Bogaerts are both just 22 years old, and both could end up making a major impact with Boston.
It's amazing to think Betts transitioned to the outfield only one year ago. He already looks comfortable there, which is a testament to his work ethic, his baseball intelligence and his ability to adapt on the fly.
"Mookie's got more baseball player in him as youngster than others his age — everything is so calculated and under control," one scout told Silverman. "His maturity as a baseball player is coming way more quickly than others his age."
The hype train keeps rolling, and why shouldn't it?
More from NESN.com:
---
---