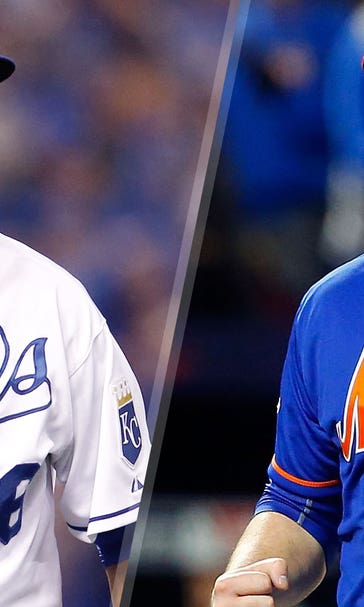 Mets, Royals set lineups for Game 1 of the World Series
October 27, 2015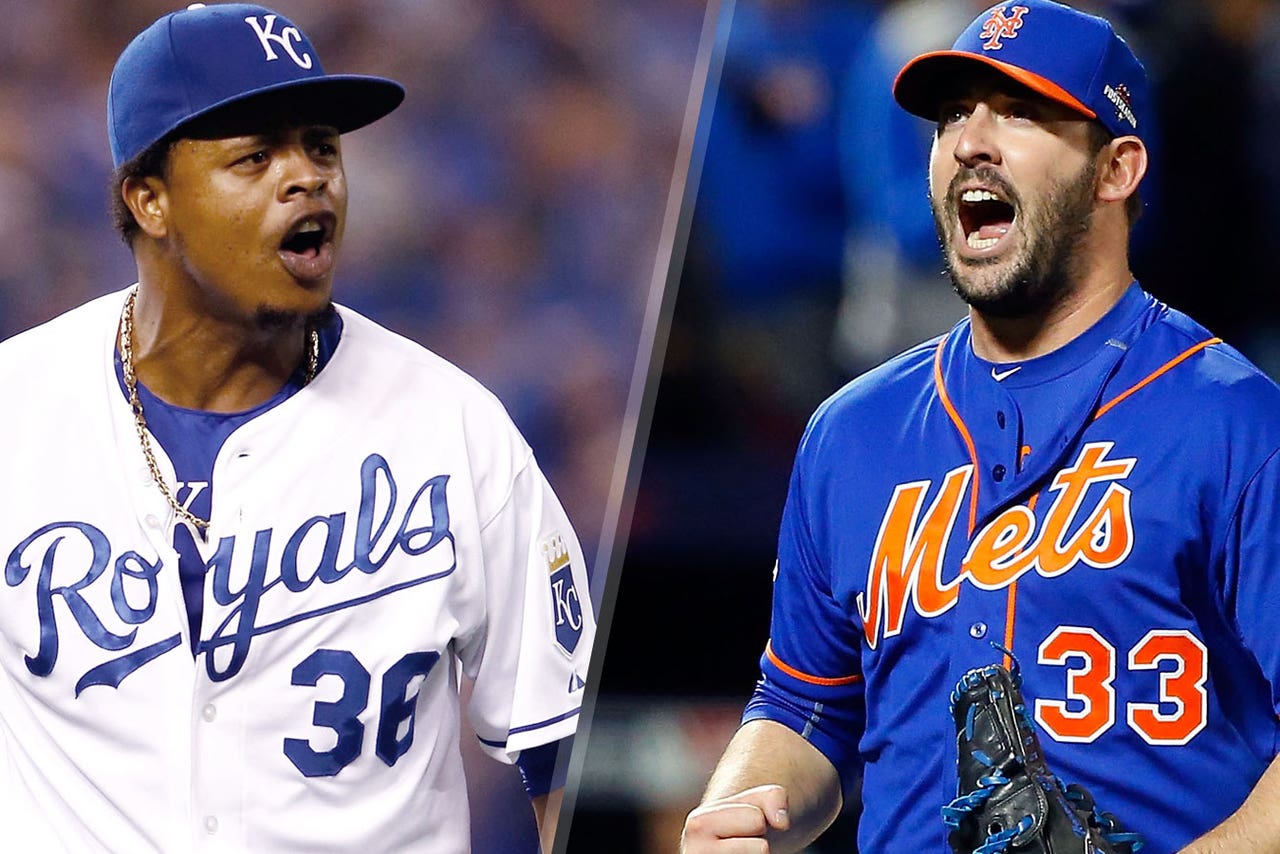 As the World Series gets underway on Tuesday, the New York Mets and Kansas City Royals have submitted their lineups for Game 1.
The batting orders for each team, as penciled in by managers Terry Collins of the Mets and Ned Yost of the Royals, are as follows:
Mets
1. Curtis Granderson, RF
2. David Wright, 3B
3. Daniel Murphy, 2B
4. Yoenis Cespedes, CF
5. Lucas Duda, 1B
6. Travis d'Arnaud, C
7. Michael Conforto, LF
8. Wilmer Flores, SS
9. Kelly Johnson, DH
Royals
1. Alcides Escobar, SS
2. Ben Zobrist, 2B
3. Lorenzo Cain, CF
4. Eric Hosmer, 1B
5. Kendrys Morales, DH
6. Mike Moustakas, 3B
7. Salvador Perez, C
8. Alex Gordon, LF
9. Alex Rios, RF
Matt Harvey will take the mound for the Mets, and Edinson Volquez will start for the Royals.
Notes: Murphy, who has been red-hot for the Mets this postseason, remains in the No. 3 spot, sandwiched between Wright and clean-up hitter Cespedes.
-Johnson, who is 1 for 6 in the playoffs, will make his first start this postseason, claiming the Mets' designated hitter spot.
-Rookie Mets outfielder Conforto will get another start in left field over veteran Michael Cuddyer.
-Kansas City has made no changes to its lineup from Game 6 of the ALCS.
-The only Royals batter in the starting lineup to have faced Harvey is Rios (1 for 3).
---
---