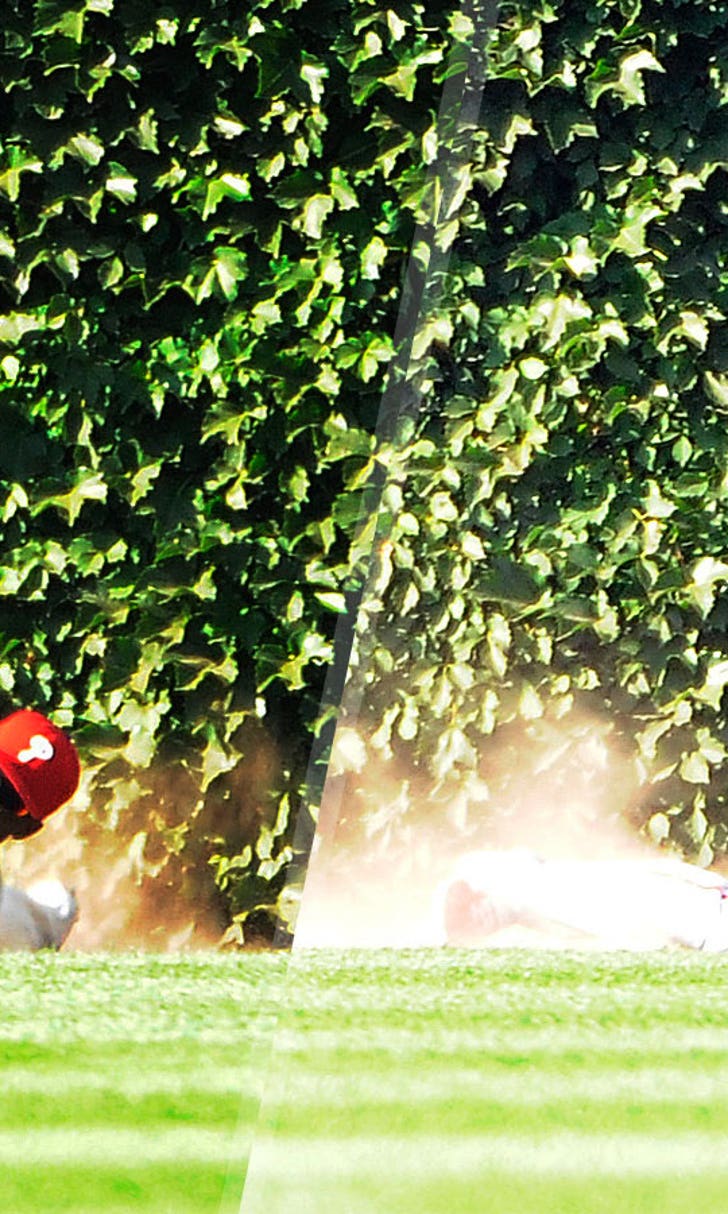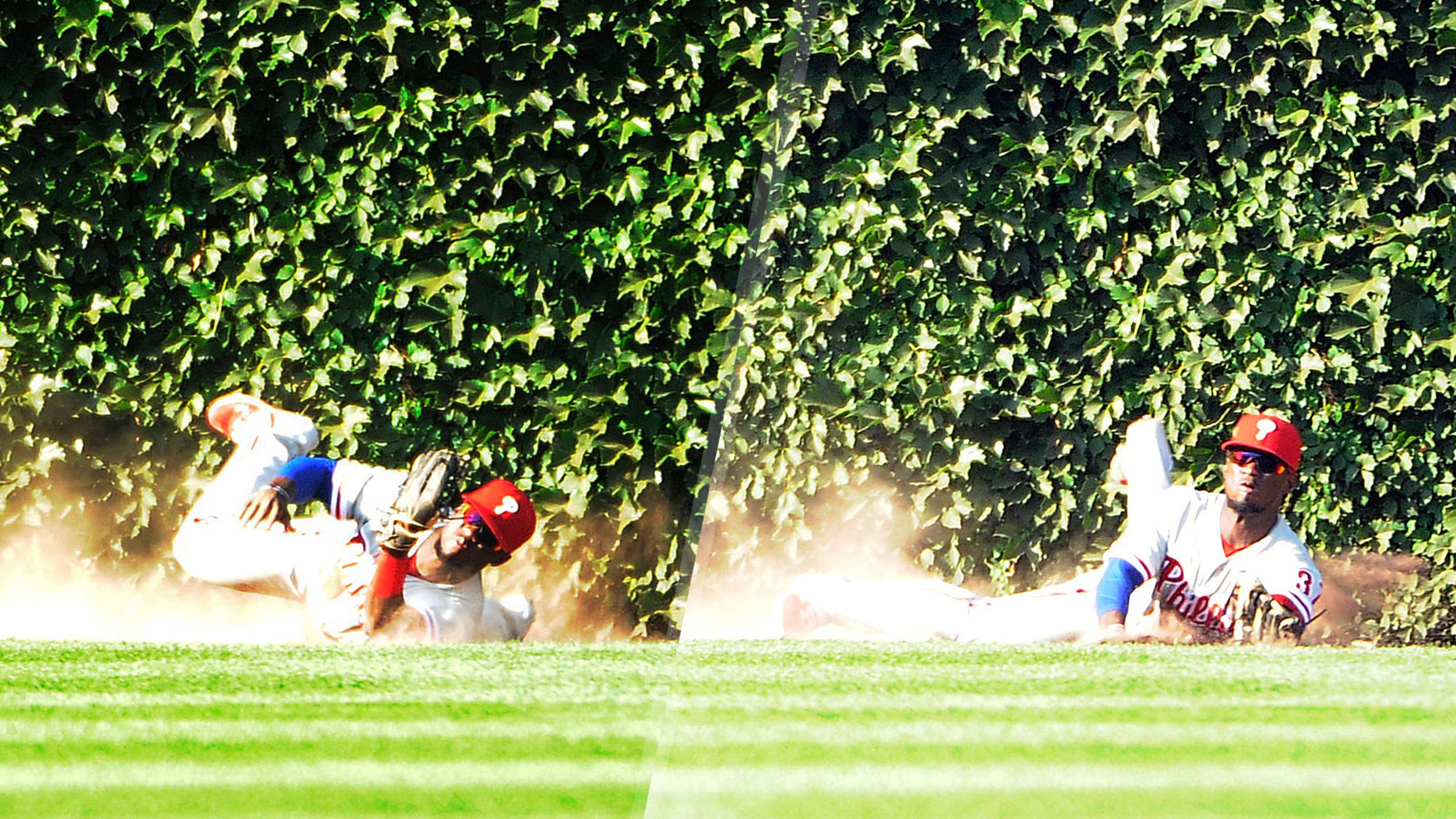 Herrera to the rescue: Catches that saved Hamels' no-hitter
BY foxsports • July 25, 2015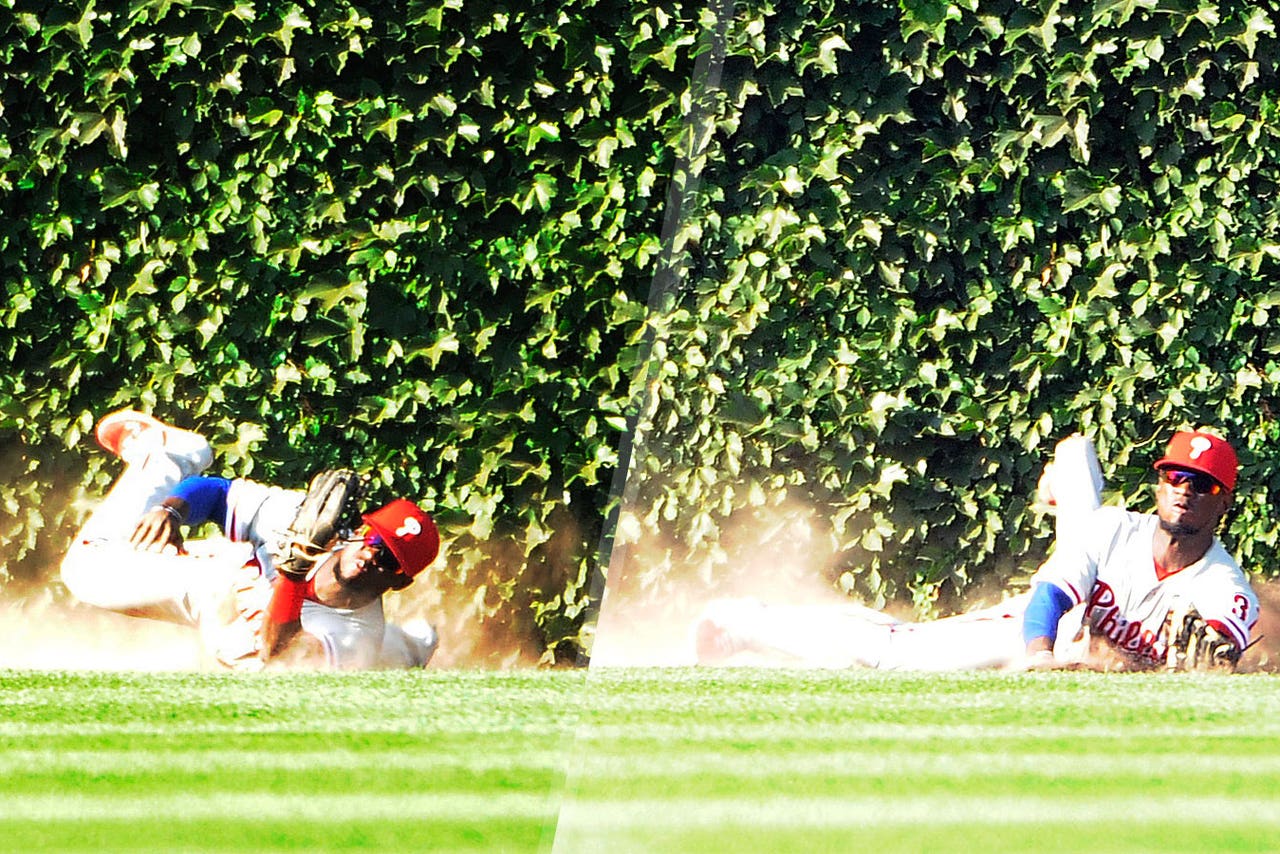 Almost every no-hitter has a standout defensive play that is looked back upon as the moment that preserved the historical achievement. The kind of play that makes Dewayne Wise a household name --€" at least temporarily.
During Philadelphia Phillies ace Cole Hamels' first career no-hitter Saturday against the Chicago Cubs, rookie center fielder Odubel Herrera provided the heroics. He chased down David Ross' flyball on the warning track in the eighth inning and then made the play of the game --€" and nearly the blunder of the game --€" in the ninth inning.
With two outs, Cubs rookie Kris Bryant drove a Hamels offering deep into center field. Hamels actually seemed to think he had thrown away his chance at immortality by hanging a pitch to the All-Star slugger, and Herrera appeared as fooled as anyone. He drifted back toward the ivy on the Wrigley Field wall before appearing to slip but finally leaned forward to record the final out of the no-hitter.
It almost seemed as if Cubs great Andre Dawson reached out from the ivy to trip him.
"I thought that the ball would either go over or hit the wall, and I wanted to be able to jump or climb or whatever I needed to do to catch it," Herrera said through translator Andres Blanco, according to MLB.com. "I didn't expect the wind to stop the ball the way it did. I didn't slide. I just dived to catch the ball."
Right place, right time for Herrera, who hadn't even started since Tuesday.
---
---