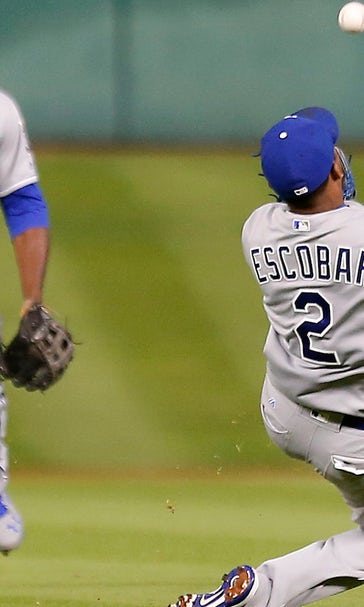 Alcides Escobar makes outstanding basket catch for play of the year
BY Cameron DaSilva • April 15, 2016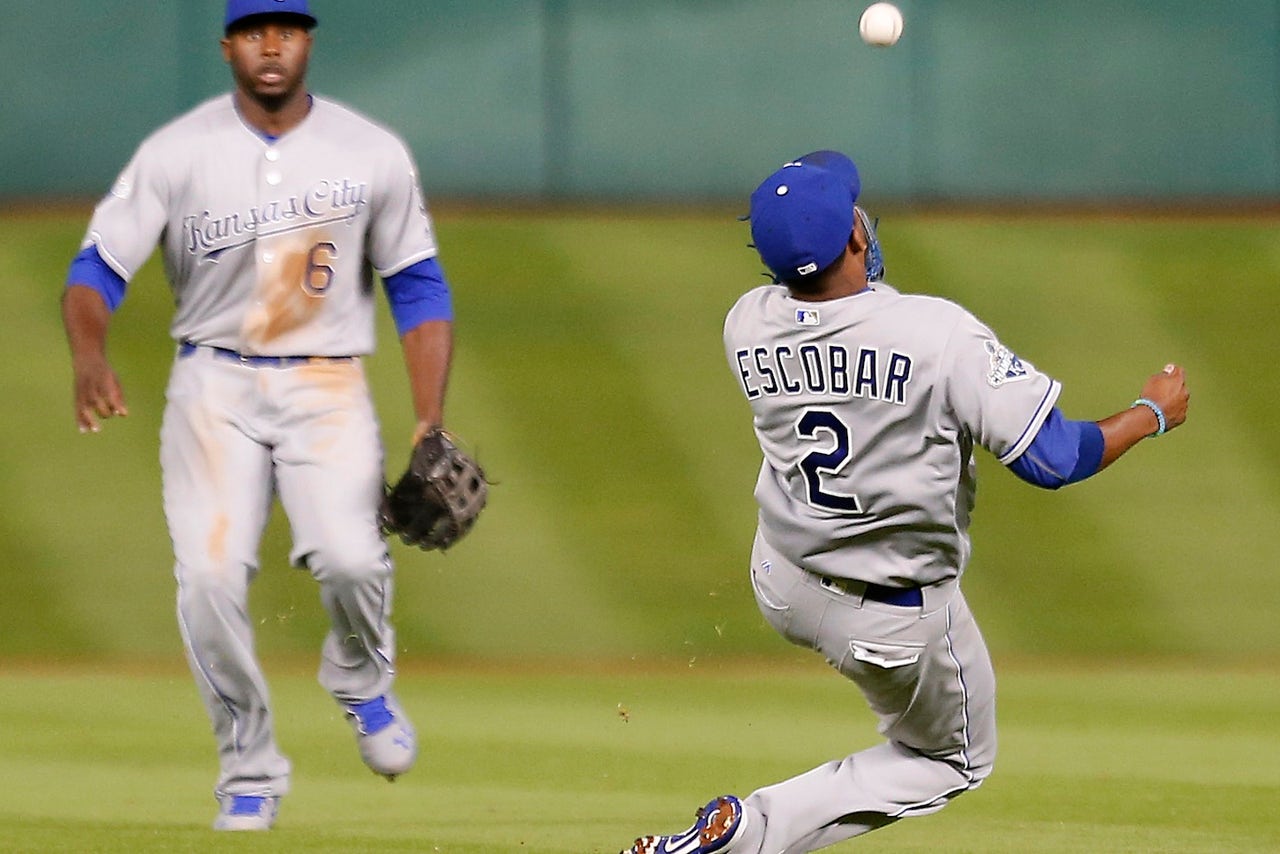 The Kansas City Royals boast one of the best defenses in all of baseball. The guy wearing No. 2 is a big reason why. Shortstop Alcides Escobar won his first Gold Glove award in 2015 for his stellar play, and he might just be on his way to another in 2016.
He flashed the leather in the Royals' 6-2 win over the Houston Astros on Thursday night in what was arguably the best play of the year thus far. He ranged deep into the outfield behind second base to make a sliding, over-the-shoulder grab, robbing Marwin Gonzalez of a hit. That was outstanding by itself, but then he fired a strike to first to double-up Carlos Gomez. 
There's not much this guy can't do with the glove. Not many players have the kind of range and fielding ability that Escobar does. Just give this guy his second Gold Glove now.
One more time:
---
---