Washington Wizards 2016-17 Season Outlook: Anonymous NBA Scouts Dish Out Hot Takes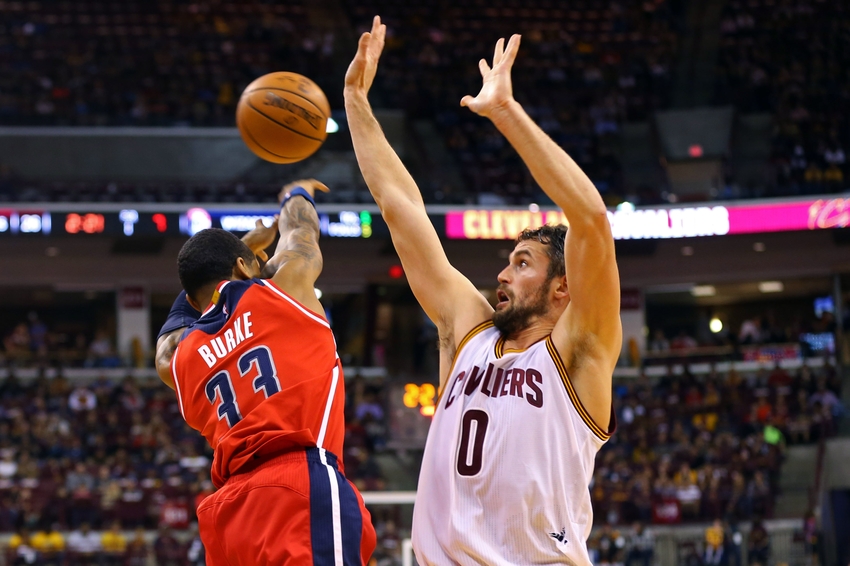 Washington Wizards 2016-17 Season Outlook: Anonymous NBA scouts dished out hot takes on the Wizards and their upcoming season.
Recently, Sports Illustrated spoke to anonymous NBA scouts to preview each team before the start of the season.
The Washington Wizards are less than a week away from beginning their campaign and there are still some questions about how much improvement (if any) the team has made.
With a new head coach, a maxed out backcourt and a revamped bench, expectations are high for the team in the nation's capital.
But, what do scouts think of the team?
Well, their comments weren't too surprising.
"They could have issues lingering from last season. It's well-known that John Wall and Bradley Beal don't always see eye to eye. That could create problems. . . . If Beal, Wall and Otto Porter are all playing together, you have one of the best one-two-three combinations in the East. . . .
The team has been adamant that John Wall and Bradley Beal don't have any issues. That's been their side of the story since media day. The two haven't clashed, but that's not to say an issue won't arise.
It's something worth looking out for, but for now, it's a non-issue.
As the scout noted, virtually all of the Washington Wizards' success will be determined by how well the backcourt plus Otto Porter will play.
Porter has struggled in preseason and could end up losing his spot in the starting lineup to Kelly Oubre, who's made massive improvements to his game over the summer.
There's nobody in the league faster from end line to end line than Wall. Nobody can get to the rim and finish like he can. But his lack of perimeter shooting has really held him back. And he's looking to shoot a little more than he probably should. Sometimes he plays too fast, where he's just running past everybody and it's one-on-four. He's got to learn to play more cerebrally. . . .
This thought is outdated.
Wall made over 35 percent of his 3-point shots last year while attempting a career-high 4.3 shots from deep per game. He's not a horrific shooter anymore. Can he improve? Of course. But to say that he looks to shoot a little more than he probably should is flat out wrong given the talent level on the roster.
As Jordan Crawford once said, "who else gon' shoot?"
He averaged over 10 assists per game last year too.
A new start should be a good for Markieff Morris. He allows them to play small and space the floor, ­because you really can't play ­Marcin Gortat and Ian ­Mahinmi together. Morris fits in well with either of them. He'll stretch the floor, he'll be able to run. If he produces at the four and Porter elevates his game, they'll be pretty good ­offensively. . . . Mahinmi's known as a defensive player and a ­rebounder. He has the skills to go out and guard the pick-and-pop, which a lot of centers struggle to do. He doesn't have great hands, and doesn't have the touch Gortat has or the ability with his back to the basket. The combination of Gortat and Mahinmi, if they were one player, would be pretty good. . . .
Markieff Morris has already gotten comfortable with his role in Washington, and as the scout noted, he's helped improve the team's spacing.
Since Ian Mahinmi is out, it will be on Morris and the second unit to fill the scoring and defensive void.
And yeah – it would be pretty good to morph Gortat and Mahinmi together. Unfortunately, we can't have a Frankenstein – or Gortinmi – running around.
[New coach] Scott Brooks needs to do a lot of the same things he did in Oklahoma City: change the culture, implement a system. Brooks is a proven winner. Granted, he had good talent, but he did win with it."
This is also true.
Brooks has already changed the feeling of the team, if that makes sense. All of the players recognize that they need to play defense and run. If they can't do that, then they won't get playing time. Brooks has established that from the get-go.
This article originally appeared on