15 NBA players who got paid more than Von Miller this offseason
Listen, we get why NBA players are paid more than their NFL brethren. Both sides get about 50 percent of the revenue in their leagues. But when you divide that number by 15 (for an NBA roster), you get a much larger average salary than when you spread out all that football money to over 50 players.
That's fine. It makes rational sense. But there's still something off about the whole thing. For all of their athletic prowess and entertaining play, NBA players don't put their bodies on the line like NFL players do.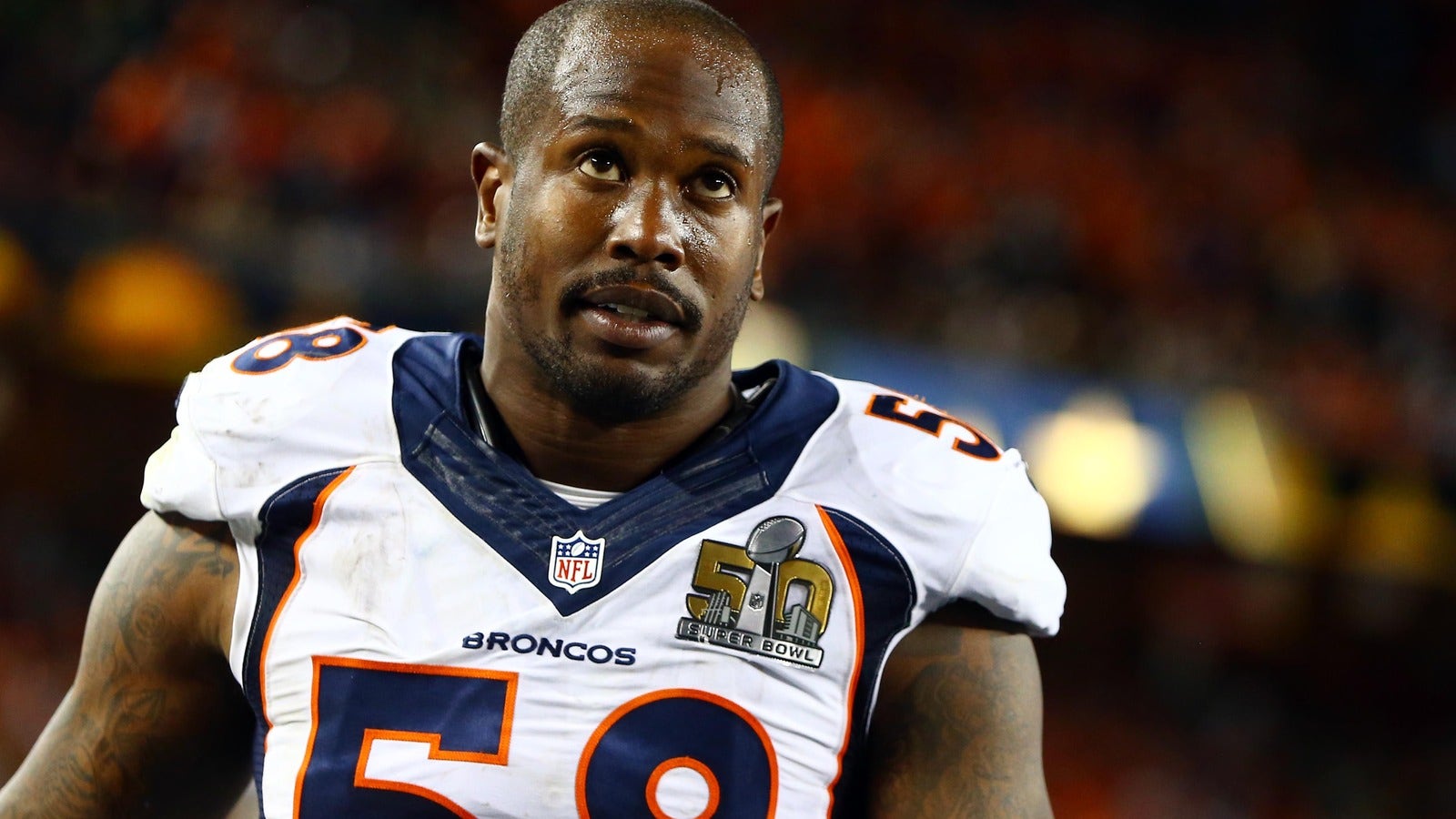 In a nutshell, that's why this year's NBA free-agency bonanza rubbed football people the wrong way.
Take Von Miller, for example. The Super Bowl-winning defensive superstar is one of the biggest names in the NFL. When he agreed to a new deal with the Denver Broncos on Friday that will reportedly pay him a guaranteed $70 million, it was one of the biggest financial windfalls for any football player.
The Highest Paid Defensive Player in NFL History?

Hello @Millerlite40! 🙌 https://t.co/j2tB6SBg2v

— NFL (@NFL) July 15, 2016
Yet the guaranteed money in Miller's deal pales in comparison to what NBA players earned this year. In fact, almost 20 NBA free agents were guaranteed at least as much money this offseason as Miller — and that doesn't even include the likes of Kevin Durant and LeBron James, who took shorter deals with a much higher average annual value than what Miller will be paid.
Five of those players will make more than Miller's entire $114 million deal (which, as we all know with the NFL, is a bogus number; the guaranteed money is what matters): Mike Conley (5 years, $153 million with the Memphis Grizzlies), DeMar DeRozan (5 years, $145 million, Toronto Raptors), Andre Drummond (5 years, $130 million, Detroit Pistons), Bradley Beal (5 years, $128 million, Washington Wizards) and Nicolas Batum (4 years, $120 million, Charlotte Hornets).
Some of those names might be familiar to you. As we move down the list of players who earned more than Miller's guarantee, however, things start to get mysterious:
Al Horford (4 years, $113 million, Celtics)
Hassan Whiteside (4 years, $98 million, Heat)
Harrison Barnes (4 years, $94 million, Mavericks)
Chandler Parsons (4 years, $94 million, Grizzlies)
Evan Fournier (5 years, $85 million, Magic)
Ryan Anderson (4 years, $80 million, Pelicans)
Allen Crabbe (4 years, $75 million, Blazers)
Bismack Biyombo (4 years, $72 million, Magic)
Joakim Noah (4 years, $72 million, Knicks)
Luol Deng (4 years, $72 million, Lakers)
Then there are the three players who made just as much as Miller — which is cool, because it's always fun to have peers:
Kent Bazemore (4 years, $70 million, Hawks)
Dwight Howard (3 years, $70 million, Hawks)
Evan Turner (4 years, $70 million, Blazers)
Look at the bright side, though. At least Miller will make more than Ian Mahinmi (4 years, $64 million, Wizards) and Marvin Williams (4 years, $54.5 million).
Who are those people, you ask? Exactly.