The Donatas Motiejunas Saga: When Will It End?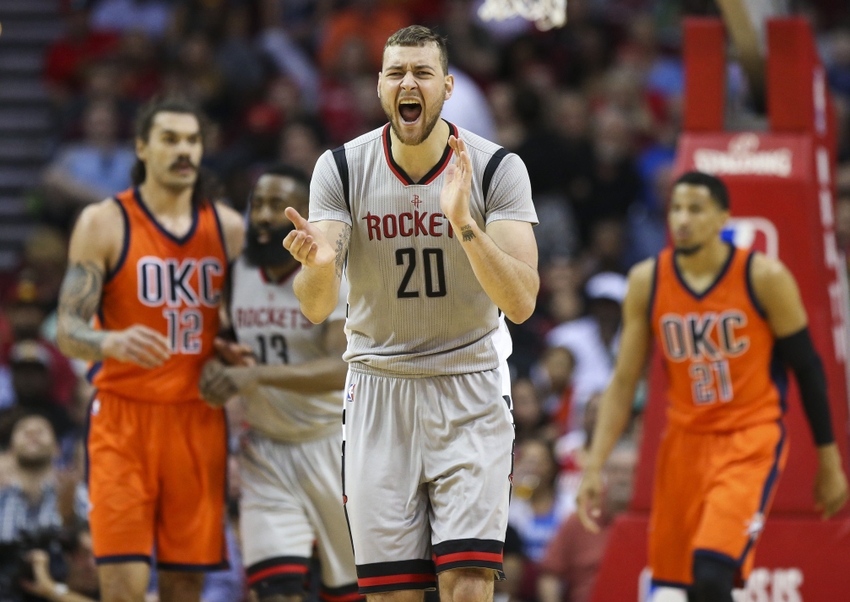 A look into the strange situation between the Houston Rockets and Donatas Motiejunas
We are over a month into the NBA season and Donatas Motiejunas has yet to see the court. His name, however, is still floating around the league.
In an offseason where money was thrown around like never before, Motiejunas has left everything on the table. Motiejunas entered the NBA offseason a restricted free agent and a contract despite with the Houston Rockets has lead to a no-show on any boxscores this season.
The saga continued this week when the Brooklyn Nets laid out an offer to the 26-year old, only for the Rockets to match the 4-year, $31 Million offer sheet.
More from Sir Charles In Charge
Motiejunas continued the cat and mouse games by announcing once again that he would not be reporting to the team.
If Motiejunas continues to stay away, the Rockets have two options: leave open the current offer and wait for him to agree to the deal, or cancel the deal and return Motiejunas to restricted free agency.
If the offer sheet is pulled, Motiejunas can't go back to Brooklyn for at least one season due to the previous offer from the team. Houston is still trying to decide what to do. However, the offer sheet expires on March 1. If the Houston Rockets do pull the offer off the table, it would/could open a door for other teams.
Injury concerns highlight the fifth-year pro just as much as his offensive skill set. A trade last season to the Detroit Pistons was derailed when Montiejunas failed his physical due to a hurt back. Montiejunas returned to the team at the end of last season and showed flashes of potential near season's end.
Motiejunas is looking to sure up his future while the Houston Rockets are hoping the young Lithuanian can return to the court to add depth as this team looks to make a deep Western Conference run.
It's a stalemate in Houston and it doesn't look to be ending anytime soon.
This article originally appeared on