NBA Predictions: Who Will Be League Rookie of the Year?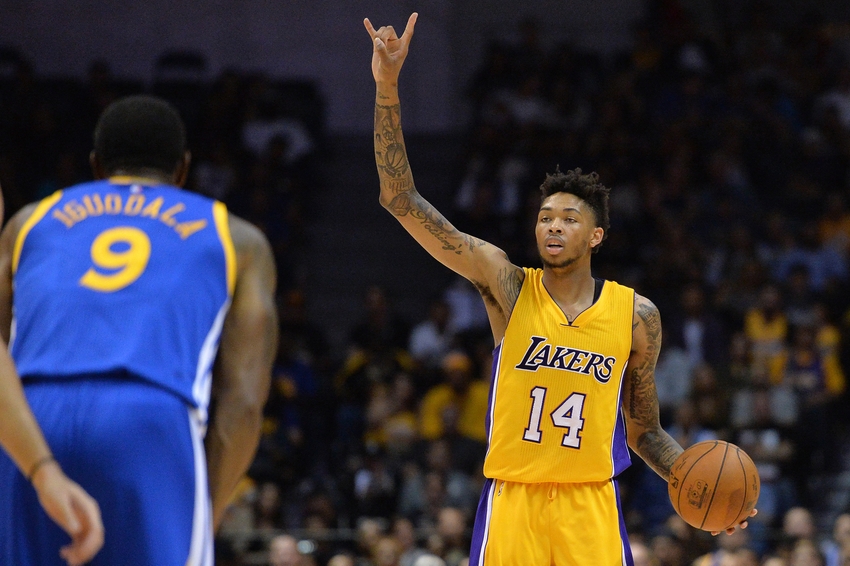 This year, the NBA Rookie of the Year award looked like an easy choice after the draft. With the number one pick now gone for a portion of the season, our staff makes their picks for NBA ROY.
The NBA rookie class has seen some misfortune this year with an injury to the top name on the list. Although Ben Simmons has a chance to return before the end of the season, it will be after many missed games.
It is important also to remember that a rookie is someone who is playing for the first time in their NBA career. That doesn't always mean the person was just drafted in the offseason. Injuries play a big part in the NBA and in draft classes.
In this list of predictions from The Smoking Cuban Staff, you will see a few names that may surprise you and some that won't. Here are the predictions.
Joel Embiid
The rookie from the 2014 NBA Draft has turned a lot of heads already this season and will continue to do so. Here are the staff thoughts on the big man.
"I know, I know…but I'm taking Joel Embiid as my Rookie of the Year. Obviously, this is all based off him staying healthy, but his talent is truly something to be reckoned with. 
As a big guy, Embiid has it all and I think his health will allow that to be shown this season. At some point, Noel or Okafor will be traded and Embiid will be the man in the middle for Philadelphia. Give me Embiid as my award winner, with Buddy Hield a close second. I will add this, if Phoenix gives Marquese Chriss adequate playing time, he could be a dark horse."
– Isaac Harris
"After many devastating injuries, Joel Embiid is finally healthy and ready to start the season. He has size, skill, and athleticism, which is a very rare combination to have for a post man. He is on the atrocious 76ers, which means he will have a huge role. I think Embiid will average 20 and 8 and be ROTY."
– Sam Casey
Everyone Else
The rest of the staff had different picks but with a competition like this, anyone could take over on any given day. Here are our other picks.
Jaylen Brown
"I don't trust Embiid to stay healthy all year, and if he doesn't, someone has to win it. Jaylen Brown has gotten great playing time in the first 2 games and although he made a couple of rookie mistakes at the end of the game tonight he should have gained more trust from Brad Stevens.
He's explosive, plays great defense, and his shot has improved a lot since I last saw him play in the NCAA tournament 8 months ago. I'm really high on this kid, and Brad Stevens is the perfect coach to get him rolling early in his career. They picked him 3rd overall and I think there's a reason for it. He's gonna be a force and that SF that they desperately need to round out the rest of their roster."
– Austin Denius
Brandon Ingram
"For being the 2nd overall pick in the draft and someone who was talked about on the same level as Ben Simmons in a lot of cases, Brandon Ingram has not received much love. In the past, the award has often gone to one of the best players that has taken advantage in a slacking franchise and I expect that to be the case with Ingram in LA. This could be his team very soon, he just needs to show it this year."
– Kohl Rast
Ben Simmons
"Ben Simmons. He's injured now but as long as he plays more than 60 games I don't see anybody surpassing his impact."
– Marvin J. Hanke
Obviously there are a lot of other potential names out there that could come in and take over the Rookie of the Year award, but for now, these should be the front runners of the contest. Only time will tell who the best youngster in the league will be.
This article originally appeared on