NBA executive doesn't expect Miami Heat to tank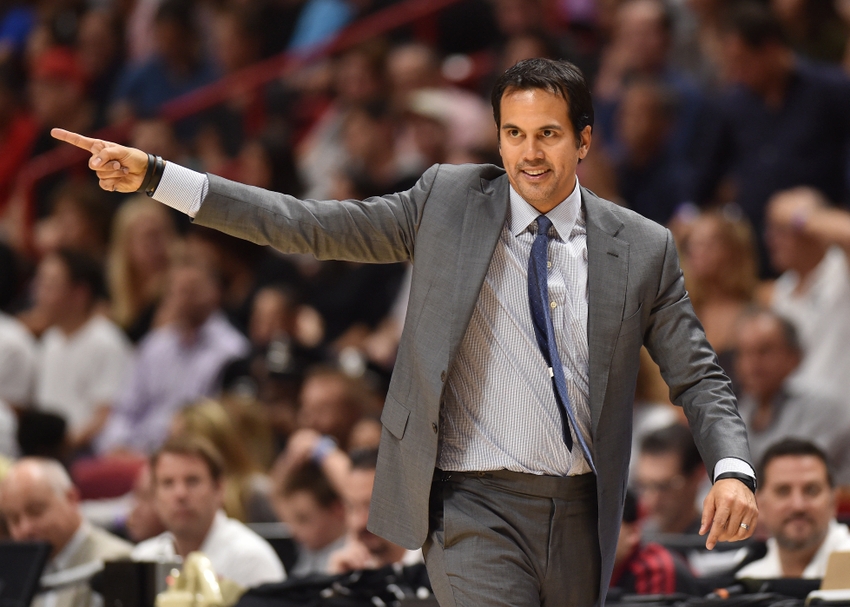 Given their track record, the Miami Heat won't tank, but they probably should, says one writer and league executive.
Even with the loss of Dwyane Wade, the Miami Heat weren't in a position to tank. However, that loss, coupled with Chris Bosh's failed physical due to a repeat bout with blood clots, made the Heat's future even more cloudy.
Pat Riley, always the competitor, isn't known for embracing tanking, but one league executive told The Ringer's Kevin O'Connor that given the severity of the losses Miami suffered the last few seasons, it could be a possibility.
The same team executive told me he doesn't think tanking is in the DNA of Riley or Erik Spoelstra, but "once the Chris Bosh stuff came out," he wondered if they would consider it.
O'Connor goes on to say that the core of Hassan Whiteside, Justise Winslow, Josh Richardson and Tyler Johnson isn't attractive enough to star free agents. I have to agree with him on this point. Russell Westbrook's Thunder and the attractive playing style of the Boston Celtics may both be more appealing to potential free agents.
Riley, in fact, has struck out not only on other free agents, but keeping his own. LeBron James and Wade left on their own accord. He missed recently on LaMarcus Aldridge and Kevin Durant.  As O'Connor explains, it may make more sense for Riley to pursue the trade route to land his star, something a primo draft pick could help with.
The tanking route positions them best for a home run summer, whether that means drafting a top prospect or not. Should Miami land a top pick, it wouldn't necessarily even have to keep it. With a stacked draft class, the pick would be one of the most valuable available trade assets in the league. If a star becomes available in a trade, Miami could go all-in with its assets, then use cap space in free agency to attempt to lure more impactful players.
For the Heat to tank, it doesn't necessarily mean it would have to trade away any players. Given how top-heavy the league is, the team may just be bad enough to secure a lottery pick. The Heat are probably a 30-something win team, but if it's clear in the final stretch that a playoff berth isn't happening, Miami could manufacture a few losses to get a better pick.
And for those wondering: there's no reason to trade away assets–such as Goran Dragic–just to lose games. There are other ways, like a phantom hamstring injury, to sink.
This article originally appeared on