Memphis Grizzlies: A Bond That Can't Be Broken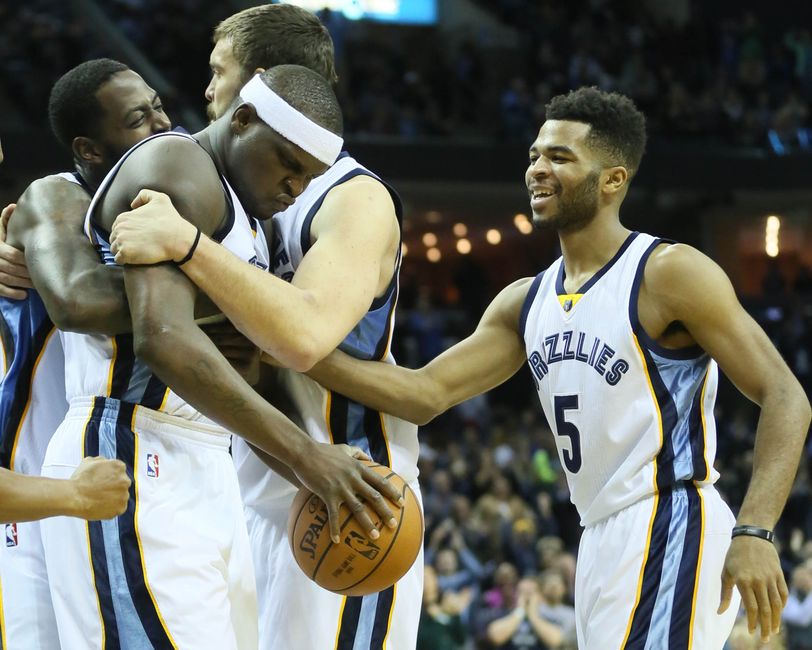 The Memphis Grizzlies showed the true meaning of a brotherhood as they fight through adversity this season 
It's been a couple of days since Zach Randolph returned back to his team after his mother's tragic passing. He missed seven games during the trying time.
December 6th was the night of his return and he played a big part in the win. Zach Randolph grabbed a huge rebound down the stretch to help the Grizzlies seal the deal. Randolph contributed with 12 points and was a monster on the glass pulling down 14 rebounds while coming off of the bench.
This was in just 22 minutes of action.
Here's what Zach Randolph had to say after the game
During the video you can see the love being displayed by his teammates. Especially from Marc Gasol who he's been playing with for quite some time now. Gasol and Randolph have fought many battles together in Memphis – including numerous regular season games and plenty of highs and lows in the postseason.
It's easy to see that his teammates were there for him during his difficult time and were proud of his efforts in the game.
You don't often see players in the NBA show the type of camaraderie that the Memphis Grizzlies showed. Fellowship like that can go a long way with a team. It shows in their success over the years.
Even this season, as they're sitting at 5th place in the Western Conference despite Zach Randolph missing games and the injuries that the team has had to deal with. The winning might slow down until Mike Conley and Chandler Parsons get back but when they do, look out. The Memphis Grizzlies have been the epitome of what the NBA brotherhood is.
More from Sir Charles In Charge
This article originally appeared on