LA Clippers: The 2016-17 Version Are Not The Same Old Clippers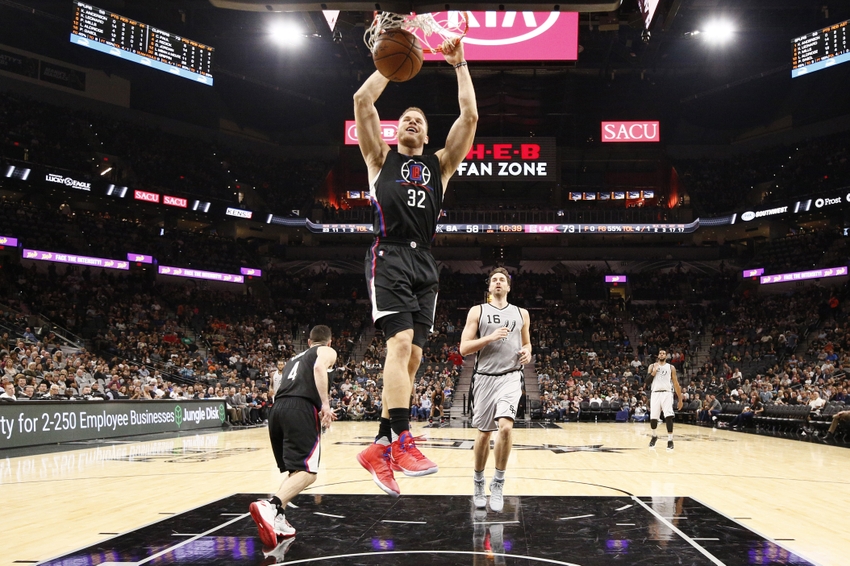 The 2016-17 version of the LA Clippers are not the same old Clips
The LA Clippers choke.
The LA Clippers are allergic to getting out of the second round of the playoffs.
Blake Griffin should be traded.
Chris Paul deserves better.
Doc Rivers needs to remove himself.
These are just a few of the narratives that have haunted the LA Clippers ever since their Big 4 (no, not a misprint) of J.J. Redick, Chris Paul, Blake Griffin, and DeAndre Jordan formed. They've continued to echo in the Staples Center where their L.A. counterpart has hung 16 championship banners, a continual reminder of their postseason struggles.
If you ever do make it out to the City of Angels, you won't have to worry about the heat because you can comfortably rest under the constant shade thrown at the Clippers.
Now, let's cut the fecal matter – Chris Paul is one of the greatest point guards you will ever see. If Griffin stays healthy, you can continue to hate on them on your social media accounts but we all know you are amazed at his playmaking ability and athleticism. DeAndre Jordan should not be able to jump as high as he does and not get injured. (If he gets injured after this article is released, I was never here).
J.J. Redick is so under-appreciated. His career field goal percentage and three-point percentage are 44.7 and 41.2, respectively. He's one of the craftiest players you'll ever see, has a tireless worth ethic, and is just a solid guy. (As a Maryland fan, I know when he was at Duke he tormented the ACC. Credit is due where credit is due though).
Yeah, they're still lacking a solid small forward, but Mbah a Moute is no slouch. This team is built, and built for the postseason. Except this year, it'll be different because of…..
Marreese Speights… and some help
When the LA Clippers signed veteran Marreese Speights away from the division-rival Golden State Warriors, not much attention was paid to the move. Now people are starting to turn their heads.
Speights is averaging 10.8 points and 4.3 rebounds per game in only 15.3 minutes. Yes, he's only shooting 33.3 percent from three-point land, but he's added what the Clippers have lacked and yearned for – a productive bench.
Wesley Johnson. Raymond Felton. Brandon Bass. The ghost of Paul Pierce (you laugh, but I'm internally crying). None are big names, but they know their role – spell the starters long enough to sustain the lead they've most likely built, and add to the lead if possible.
Speights keeps defenses honest because if you give him even the slightest bit of hesitation, he's launching it.
Johnson can play either forward spot, and Bass can play the small-ball 5 if they opt to bring in a 3-guard set. There's versatility on this Clippers squad for the first time in what feels like forever, and we're in for a treat.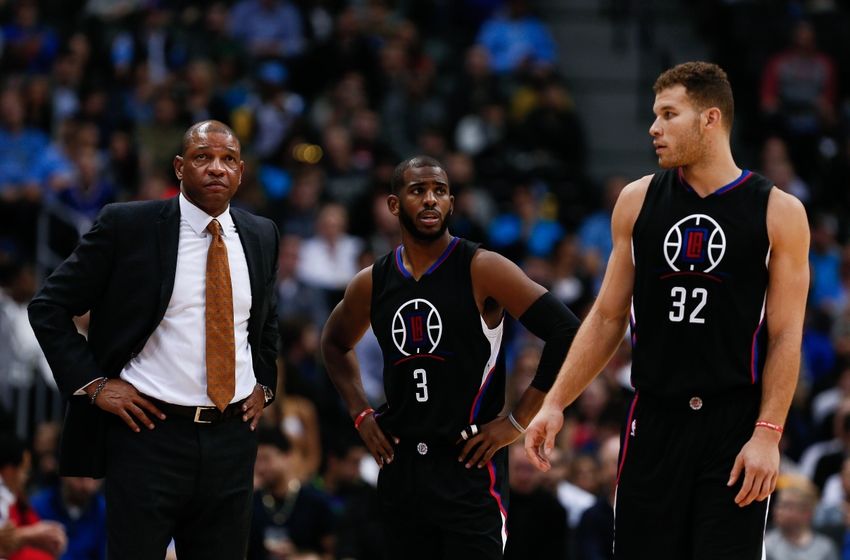 Also, the Clippers are tired of the hate
I'll spare you the narratives again, but can we be honest with ourselves for a minute? The LA Clippers are a really good team.
'If they were really good, they'd have won a Finals by now!'
Well, the Clippers can't control the Spurs being a machine or KD signing with Golden State. They can only sign what's leftover, but they have an owner who isn't afraid to bring out his wallet to help the team. They're going to need if they want to continue to contend with Griffin's impending free agency.
BUT STOP.
While I'm sure the millions of dollars Paul, Griffin, Redick, and Jordan have made in their careers help soften the blows of another early postseason exit, money doesn't erase pain. More often than not, it accentuates it; but I digress.
Chris Paul is too good of a leader and Doc Rivers is too good of a coach not to light a fire under the Clippers to motivate them. While there are new faces, a good portion of this team has veterans that know the bitter taste of defeat all too well in the postseason; Mo Speights probably more than most.
This group wants that title probably more than most of the NBA. Will they make it? KD alone makes the Warriors tough to pass, but I think they meet in the Conference Finals to determine that.
Oh, and Chris Paul
I said it earlier, and I'll say it again – Chris Paul is one of the greatest point guards of all-time. His basketball IQ is off the charts. He's a leader, and he's fiery.
When the postseason starts, don't be surprised if Paul puts up numbers like we've never seen.
I think if there's one knack against his game is that he sometimes plays a little too conservatively; and they need him to be assertive. Jordan relies on Paul for production. Griffin and Jordan have chemistry, but Paul is the engine that keeps this team running.
Without him being assertive, the team's confidence falters. They can't have any mental checkouts.
Conclusion
I think that the LA Clippers make it to the WCF. Period.
They're too good of a squad not to this year. They're too motivated. They're too dang good to be this under-appreciated.
I will admit I've hated on them. I've been a part of the crowd that calls them choke artists. It was almost comical watching them collapse because Josh Smith went bonanzas a few years back.
(Seriously, how did that happen?)
This year though, the West is tough. It's improved. Seriously every team that could make playoffs could play spoiler. This I can't explain – I just think the LA Clippers make a run.
Will they be hoisting the Larry O'Brien trophy come season end? Only time will tell.
This article originally appeared on