This week's 6 fantasy football running back committees to watch
Welcome back to our weekly look at fantasy running back committee situations. The foundation for this recurring piece will be workload – mainly snaps and touches. Touchdowns and yards are great, but without the volume, you can't count on them on a regular basis.
This week's edition is interesting, as some of the usual committees were broken up by injuries in Week 11. Here's a recap of those situations:
* Bengals RB Gio Bernard tore his ACL on the final drive of Sunday's loss to the Bills. Has Jeremy Hill ever caught a pass before? Actually, he's grabbed 51 in three seasons. With A.J. Green also out, Hill will get all the work he can stand over the final six games.
* Seahawks RB C.J. Prosise will "be out awhile" with his shoulder injury, according to head coach Pete Carroll. Carroll added, "Here comes Thomas (Rawls) and we'll fill it in as we go." Rawls figures to be a high-end RB2 at Tampa this week.
* Saints RB Mark Ingram is in the NFL's concussion protocol, and his status for Week 12 is TBD. If Ingram can't go against the Rams, Tim Hightower will be a strong play. Hightower ran 12 times for 69 yards against the Panthers last Thursday, and added eight receptions for 57 yards.
* Jaguars RB T.J. Yeldon left Sunday's game with an ankle injury, and his status for this week's game at Buffalo is TBD. Chris Ivory caught a career-high six passes (for 75 yards) as a result of Yeldon's absence, and will be in line for 20-plus touches if Yeldon isn't ready for Week 12.
Remember the three Thanksgiving Day games coming up – Vikings-Lions, Redskins-Cowboys and Steelers-Colts. Let's get to the RBBCs that are still standing.
Baltimore Ravens
Terrance West: 24 snaps; eight carries, 42 yards, TD; two targets, one reception, 11 yards
Kenneth Dixon: 21 snaps; six carries, 40 yards; one target
The snap distribution against the Cowboys was similar to how the Ravens played in Week 10, but they had the ball less. They ran just three times in the second half, which we probably can't blame solely on their 10:01 of possession. Look for Dixon to be busier – especially in the passing game – at home against the Bengals in Week 12. A big Ravens win over the decimated Bengals would help both runners. West as an RB2 and Dixon as flex-ible sounds about right.
Cleveland Browns
Isaiah Crowell: 35 snaps; eight carries, 10 yards; five targets, five receptions, 13 yards
Duke Johnson: 32 snaps; two carries, 10 yards; four targets, three receptions, 46 yards
Not much to see here. The Browns' offensive line has been terrible, and Crowell has now rushed for less than 30 yards in five of his last six games. He's caught 19 passes to Johnson's 22 over than span, because QBs running for their lives have to throw somewhere. I was hoping for a Crowell bounceback against the Steelers, and was badly wrong. Let's not bet on either of these guys again until we have to.
Detroit Lions
Theo Riddick: 33 snaps; four carries, 13 yards; 10 targets, eight receptions, 70 yards
Dwayne Washington: 24 snaps; 13 carries, six yards; two targets, two receptions, 15 yards
Riddick's injured hand might have contributed to Washington's increased playing time, and after seeing Washington get six yards on 13 carries, we shouldn't expect an increased workload. Riddick is the man here, and if healthy he'll be spelled by Washington only because he's not big enough to carry the full load.
Minnesota Vikings
Jerick McKinnon: 31 snaps; 16 carries, 44 yards; one target, one reception, minus-three yards
Matt Asiata: 21 snaps; one target, one reception, seven yards
Ronnie Hillman: Six snaps; two carries, five yards
McKinnon has a pulse! It's not a big one, and Asiata will keep vulturing goal-line opportunities (like he did in the second quarter against the Cardinals), and the Vikes' O-line still stinks, but it's a pulse nonetheless. After seeing this workload, I'm willing to flex McKinnon against the Lions on Thursday. Sure, I'm a McKinnon truther, but still …
New England Patriots
LeGarrette Blount: 35 snaps; 19 carries, 124 yards
James White: 24 snaps; six targets, six receptions, 63 yards, TD
Dion Lewis: 21 snaps; five carries, 23 yards; five targets, three receptions, 26 yards
The Boston Globe reports that Lewis "returned to action without a trace of rust" on Sunday. Lewis got involved right away at San Francisco, being targeted on the first play by Tom Brady and catching a pass on the third. He looked pretty good -€" check out this play.
All good, right? Not exactly. Lewis and White were on the field together three times, but they'll mostly share non-Blount downs, and that's probably not enough to trust either one in most fantasy cases. Maybe Lewis will improve and bury White on the depth chart, but that seems unlikely as White has also played well this season. You can start them in PPR leagues, but two-catch games are possible.
There are no issues at all with Blount, who is tied for fifth in rushing yards and leads the NFL with 12 rushing touchdowns. If you picked him in the middle rounds, give yourself a pat on the back.
Philadelphia Eagles
Wendell Smallwood: 38 snaps, 13 carries, 48 yards; five targets, four receptions, 31 yards
Kenjon Barner: 18 snaps; three carries, 17 yards; one target
Ryan Mathews: 14 snaps; seven carries, 31 yards
Darren Sproles: 10 snaps; two carries, 15 yards; one target, one reception, eight yards
We didn't include this situation in the injury section above because there's still probably going to be some sort of committee. Mathews left Sunday's game with a knee injury on the first play of the second quarter already having racked up 31 yards on seven carries, Sproles exited just before the half due to a rib injury. Head coach Doug Pederson was non-committal on both players after the game, and we should know more about their respective situations in the next day or two.
Mathews reportedly suffered an MCL sprain, so let's unofficially rule him out for Week 12. If Sproles can play Monday night against the Packers, figure on Smallwood/Sproles with a dose of Barner. If Sproles isn't ready, Smallwood could be very busy. He's your top free-agent target at this position.
Extra points
* Here's an update on Bills RB LeSean McCoy, who left Sunday's game with a thumb injury. This is about the best you could have expected.
Per source Bills RB LeSean McCoy had a procedure on his thumb and will play Sunday barring something unexpected.

— ProFootballTalk (@ProFootballTalk) November 21, 2016
* Giants RB Rashad Jennings has averaged 18 carries, four receptions and 119 yards from scrimmage over his last two games. Consider rookie Paul Perkins to be a sidekick until further notice.
* We knew Derrick Henry was the clear second banana to DeMarco Murray, but THREE snaps? Ugh.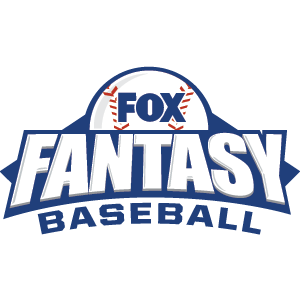 FOX Fantasy Baseball
Join or Create a Free League
Play Now!