Fantasy Basement: Week 13
The Fantasy Basement is a weekly piece that provides fantasy advice on lineup calls, sleepers, waiver-wire moves and rookie spotlights, along with the occasional ramble or two. Why "Fantasy Basement" you ask? There is a common misconception that sports writers dwell in their childhood cellars, that the institution promotes arrested development. Um…how does that have negative connotation? After all, who wouldn't enjoy coming home to fresh-baked cookies and having their laundry done?…Anyway, enjoy!
Start 'Em
QB: Andy Dalton, Bengals
Which Dalton persona will manifest for owners this weekend: "Agent Orange," responsible for nine turnovers and a game-ending safety in his last three games, or the "Red Rifle," who has found the end zone 16 times in the past six contests? I'm leaning toward the latter, with Cincinnati taking on a San Diego team that ranks 27th in total passing defense. Besides, Dalton can't continue to be this bad, right?
(Pause)
RIGHT?
Other starts: EJ Manuel, Carson Palmer
RB: Bilal Powell, Jets
Chris Ivory is likely down for the count this weekend with an ankle sprain, bequeathing the Gang Green touches to Powell. Granted, there could be trepidation in giving the nod to Powell in the theory that the Dolphins could stuff the box to force Geno Smith to make plays. While Geno has been dreadful this year (11 touchdowns, 22 turnovers), this has been a common stance against the Jets offense, one that hasn't stopped Powell and Ivory from a top-10 standing at 127 rushing yards per game. Miami's rush defense is giving up the fifth-most points to fantasy backs in 2013, making Powell a must-play.
Other starts: Shane Vereen, Fred Jackson
WR: Michael Floyd, Cardinals
This will knock your socks off, assuming you have them on: Floyd has 155 more yards than the venerable Larry Fitzgerald this fall. Fitzgerald is still the primary bull's-eye, evidenced by team-highs in 91 targets (compared to Floyd's 75) and eight scores (three for Floyd), yet it's clear that Arizona has found its long-awaited complement in the receiving arena.
It may seem like a no-brainer to give the go-ahead to a guy flaunting 297 yards in his last two contests, although Floyd is only in 17.7 percent of FOXSports.com starting lineups. Make sure your roster is assembled with the Notre Dame product in a starring role, as the Cardinals face a Philadelphia secondary that is relinquishing a league-high 300.1 passing yards per game.
Other starts: Alshon Jeffery, Keenan Allen
TE: Martellus Bennett, Bears
The Bears tight end is quietly putting together a solid campaign, on pace for career-highs in receptions and yards, with his five touchdowns already tying a personal-best. Bennett's prosperity should continue this weekend against a Vikings defense that's vulnerable over the middle, conceding the fifth-most fantasy points to the position in the NFL. And since I have nothing else to add, what's up with the NFC North? Detroit falls to lowly Tampa, Chicago ends up on the business end of a 42-12 beatdown, and, despite facing fourth-stringer Matt Flynn, Minnesota could only manage a tie against rival Green Bay. More like the Black and BOOOO division, AM I RIGHT?
Other starts: Heath Miller, Coby Fleener
DEF: Buffalo Bills
The Dirty Birds are averaging a meager 14.8 points per game in their five-game losing streak, and although Steven Jackson and Roddy White have returned, the offensive line's porous nature paints an ominous forecast. It's not as if the Bills are entering on a tear either, winning only twice in the past eight weeks. However, don't misconstrue this as an upshot of Buffalo's defense, which boasts a fiery front seven and an advantageous secondary. Owned in just 11.5 percent of FOXSports.com fantasy football leagues, the Bills are a safer pick than imagined.
Other starts: Cleveland Browns, Denver Broncos
Sit 'Em
QB: Andrew Luck, Colts
The NFL's infamous parity generates its share of head-scratching performances, making the process of drawing judgments from a single contest a risky undertaking. Alas, my condemnation on Luck stems from his displays in the absence of Reggie Wayne. Without his primary target, the Colts QB is hitting just 55.6 percent of his passes, making five trips to pay dirt versus four interceptions. In the seven games with Wayne's services, Luck owned a 60.7 completion percentage with 10 touchdowns and just three picks.
Some of these struggles are a correlation of Trent Richardson's output, or should we say lack thereof (28 carries, 59 yards in the last four weeks), and the failure of the Colts receiving corps to rise up in Wayne's void hasn't helped. (Speaking of receivers, owner Jim Irsay should line up for Indy in the slot, given he's the only Colt able to get separation!…Too soon? C'mon they had been living apart for 10 years! Ok, back on topic…) Luck's aptitude, combined with the collective apathy of the AFC South, is more than enough to lead Indianapolis to the playoffs. Unfortunately, this sentiment won't appear in the box scores, especially this weekend against a Titans defense holding opponents to the fourth-lowest point total among arms. Keep Luck on the pine.
Other sits: Ryan Fitzpatrick, Ben Roethlisberger
RB: Maurice Jones-Drew, Jaguars
Two wins in three weeks? Break up the Jags! Of course, the win over Houston renounced control of the No. 1 pick in April's Draft. Only Jacksonville can find a way to lose in victory.
Following a horrific first half of the season, MJD has regained fantasy relevance in November, with three touchdowns, 148 rushing yards and 14 receptions for 105 receiving yards. Not exactly a harvest or anything near Jones-Drew's feats from a few seasons ago, but like A.J. Hawks says when trimming his eyebrows, "Hey, every little bit helps!" (Seriously, that man is a monster. Of course, he's also married to Laura Quinn while I'm routinely shot-down at bars, so perhaps I shouldn't be flinging arrows.) This modest success could be coming to an end, as the Browns ranks fourth in total defense, holding opponents to the sixth-fewest rushing yards in the NFL. Only view the Jacksonville back as a Flex play in deep leagues.
Other sits: Le'Veon Bell, Pierre Thomas
WR: Golden Tate, Seahawks
Tate leads the Hawks in receptions, yards and touchdowns, and did post a 100-yard performance on November 10. Still, handing Tate a start this week could render iffy results. In two of his past three games, Tate has failed to surpass the 30-yard barrier, receiving just seven targets in the two no-shows. This drop in looks is not an aberration, with the return of Percy Harvin to full strength siphoning a fair share of balls from Russell Wilson. Furthermore, Seattle's Monday night foray against New Orleans should be a defensive affair, as the Saints' 17.8 points per game is fifth-best in the league. Tate warrants a roster spot, but not in your starting lineup in Week 13.
Other sits: Marques Colston, Cecil Shorts
TE: Vernon Davis, 49ers
Colin Kaepernick's inconsistency has been the main story emitting from the San Fran offense, but Davis' bounce-back campaign is just as noteworthy. In the wake of 2012's subpar showing (41 receptions, 548 yards, five touchdowns), the Niners tight end is enjoying a career year in his eighth professional season, averaging a personal-best 62.3 yards per game and voyaging to the Promised Land nine times.
Regrettably, there are a few clouds on his horizon. While Davis persists as San Francisco's primary target, the returns of Michael Crabtree and Mario Manningham will take a dent into Davis' opportunities. Worse, Week 13 adversary St. Louis has been stringent over the middle, permitting the sixth-fewest points to tight ends this year. Understand a majority of owners will stick with Davis despite this matchup. Just be aware of decreased contributions from the 29-year-old on Sunday.
Other sits: Jared Cook, Garrett Graham
DEF: Kansas City Chiefs
To chalk a team's 9-0 start strictly to luck is nonsense, especially in the league's aforementioned balanced competitive atmosphere. Yet given that, before their Week 11 encounter with Peyton Manning, Kansas City's opponents were Jeff Tuel, Case Keenum, Jason Campbell, Terrelle Pryor and Ryan Fitzpatrick in their previous five games, it's fair to question the merit of the Chiefs defense after consecutive no-shows against Manning and Philip Rivers. The remaining itinerary supplies a rematch with Manning and Rivers and dates with Andrew Luck and Robert Griffin III. Even though the latter two are working in depleted offenses, both are more than capable of inflicting damage. Don't be surprised if KC stumbles into the playoffs.
Other sits: Indianapolis Colts, New York Giants
Waiver Wire Watch: Dennis Johnson, Texans
I need Google to create an unrelated research path-block application. Can't tell you how much time is wasted when exploring a fantasy entity leads to an allied topic before spiraling out of control into the depths of the Internet. For example, after investigating some facts on the Houston back's college career, I wanted to double-check my memory on Dennis Johnson the basketball great. This guided me to the Wikipedia page of the Austin Toros, whom Johnson coached briefly before he passed. Speaking of Austin, I wondered if PBS would be running Austin City Limits in the near future, which directed me to Charlie Rose's best interviews, piloting to Yasser Arafat…and bam, there went 30 minutes of my day.
Anyway, Ben Tate is dealing with a handful of injuries (ribs, toe, ankle), and though Gary Kubiak stated Tate will remain the No. 1 back for Houston, anticipate Johnson to see more action as the year winds down. An undrafted rookie from Arkansas, Johnson made the most of his opportunity last week against Jacksonville, racking up 87 yards on 15 touches. Even though New England is getting torched on the soil (139.7 yards per game, second-most in the league), Johnson doesn't call for a starting spot in Week 13. Nevertheless, make sure he's on your roster for the fantasy homestretch.
Email of the Week
This week's winner comes from Rafael in SLC who writes:
"Do I trust Jordy Nelson with (Matt) Flynn or go Marques Colston? Don't like Colston against Seattle because Seahawks are good and Colston is not. PPR."
Thanks for the clarification on Colston, Rafi. Seattle is working with a depleted secondary (more on this in a moment) and Colston has experienced a rejuvenation in November (16 receptions, 75.7 yards per game in three contests), yet even with Flynn under center, I think Nelson has the higher upside. While we are here, shout-out to Scott Tolzien for making Flynn, he of recent cuts from the Bills and Raiders, look like a viable play. That is truly some type of awful.
Fantasy Flyer: Mike Gillislee, Dolphins
Daniel Thomas is likely M.I.A. for the rest of the season, moving Gillislee up Miami's running back ranks. Lamar Miller is the main benefactor from this development; it also should be noted that Miller has a whopping 27 yards in the last three games. In case you missed it, the Dolphins offensive line is going through a bit of a quagmire at the moment, leaving the running game susceptible. Conversely, if Miller fails to snap out of his funk, look for Gillislee, a fifth-round rookie from Florida with deceptive explosiveness, to get a chance to shine.
This Week in BRENT CELEK
C-Note and the Eagles were on Bye last weekend, conferring Celek some much-needed downtime. I'm told the tight end went to see Catching Fire in this respite, which left the Pride of La Salle dazed and confused. A movie about a post-apocalyptic republic sending out ill-equipped patrons to fight to the death? Celek liked that premise the first time it came out. No, not The Hunger Games; obviously the Philly tight end is referring to Jingle All the Way.
2013 stats: 19 receptions, 290 yards, three touchdowns
Linebacker Body Count: Nine
Personal Foul on: Seattle Seahawks
What, an elite defense spurred by overachieving players has been accused of steroid abuse? Get out of town. This is not the first time performance-enhancing substances have been associated with this unit, and likely will not be the last. But hey, not like Pete Carroll has a history of shadiness or anything.
Gatorade Shower Goes to: Patriots-Broncos game
That marquee matchup lived up to the billing: an epic comeback, a thrilling finish, even a photographer fight! Plus, after seemingly regaining the belt with his dominance this fall, Peyton Manning's sputtering in the face of Tom Brady's exploits have kept the "Manning or Brady?" conversation alive. God willing, we'll see a rematch in Mile High in January.
Joel Beall is a writer for FOXSports.com and WhatIfSports.com. He lives with a Golden Tee machine and a jump shot that's currently broken. Reach Joel on Twitter @FOXSportsBeall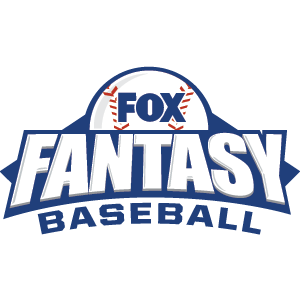 FOX Fantasy Baseball
Join or Create a Free League
Play Now!