Week 6 lineup calls: D/ST teams
Lineup calls: QB | RB | WR | TE | K | D/ST
Few things have gone as expected in the first five weeks of the season.
Kyle Orton is on pace to throw for 10,000 yards (hyperbole, of course), with top receiver Brandon Lloyd having already surpassed his yardage total of the past three years.
Arian Foster leads the rushing yardage category by nearly 100 yards over draft-day heroes Chris Johnson and Adrian Peterson.
And, of course, we've watched an endless parade of backup quarterbacks take up residence under center. A total of 51 different players (including a number of receivers and running backs) have chucked up at least one pass in the season's first five weeks. That's normal, right?
Top 5 Defense/Special Teams
(other than New York Jets, Green Bay Packers and Pittsburgh Steelers)
Chicago vs. Seattle
The Bears have yet to face a "murderer's row" of offensive juggernauts as of yet, but this unit has been more than up to the task. This week, the enigmatic Seahawks return from their bye and try to shake off their early-season road woes ("Win Forever!" does not travel well at the pro level just yet). The Bears rank fifth in total defense, having generated 14 turnovers and nine sacks. Seattle's offensive line will get a workout from Julius Peppers. Will the two-week layoff be enough to get things on track and afford Matt Hasselbeck adequate protection?
New York Giants vs. Detroit
The New York defense has come alive in the past two games following a difficult start to the campaign. This unit now ranks third in sacks with 19, and the secondary has been much more effective in recent weeks. Shaun Hill faces a difficult road test in his final start before Matthew Stafford returns to action. New York ranks first in pass defense, having surrendered 146 yards and one touchdown pass per game.
San Diego at St. Louis
The San Diego defense has been strong, although the frequent special teams' debacles do factor into the final tally. The Chargers are on their fifth long-snapper in the sixth game of the season. This is absurd!
St. Louis lost its primary receiving playmaker when Mark Clayton injured his knee in Week 5. The Rams have several intriguing options at the ready (Laurent Robinson, Brandon Gibson, PPR machine Danny Amendola and rookie Mardy Gilyard), but I'm not sure that they're ready for this unit. The Chargers have generated 13 turnovers and 18 sacks thus far. Sam Bradford could be in for a long day.
Philadelphia vs. Atlanta
The Philadelphia defense is generating its textbook pressure (three sacks per game) and turnovers (12 already). You can anticipate a number of looks to get after Matt Ryan and force errant throws. Philadelphia ranks eighth in pass defense, having surrendered 192.4 yards and 1.6 passing touchdowns per game. The key to this game is thwarting the Michael Turner/Jason Snelling combination on the ground. Philadelphia is ceding an uncharacteristic 125.8 yards per game on the ground.
Tennessee at Jacksonville
This is most certainly an interesting matchup. The Jaguars rolled to a big win in the last meeting behind the legs of Maurice Jones-Drew. David Garrard is playing with more confidence, but this unit brings the heat. Tennessee has already generated 22 sacks. If the defensive line wins out at the line of scrimmage, it could be a long day for Garrard and this offense against the 10th-ranked Tennessee defense (19 points allowed per game).
D/ST Sleepers
New Orleans at Tampa Bay
This New Orleans squad has yet to find its stride. Injuries in the secondary have left this unit susceptible to the big play, and the ball-hawking mentality has yet to thrust this team into overdrive overall (averaging a shade under 20 points scored per game through five weeks). The Saints have averaged two sacks per game and may generate just enough pressure to rattle Josh Freeman.
Atlanta at Philadelphia
I hesitated putting the Falcons here, but I don't believe that the second-ranked (total defense, allowing 14 points per game) is necessarily getting the respect it deserves. Atlanta has been tremendous against the run, ceding just 86.6 yards per game. The key here is to keep ball-hawking. This unit has already generated 14 turnovers.
D/ST Flops
Baltimore at New England
The Ravens have yet to restore their full secondary, yet Ray Lewis, Haloti Ngata and this unit rank fourth in total defense (14.4 points per game). This is a dangerous road spot against a re-tooled New England offense coming out of the bye week. Ngata's injury is moderately concerning. If he's unable to go, the Patriots may find running room on the ground with BenJarvus Green-Ellis, thereby opening up the middle for Aaron Hernandez and Wes Welker.
Miami at Green Bay
The Dolphins rank 24th in total defense, having allowed 23 points per game. The defense has not been able to generate turnovers (four takeaways), although this unit has been stingy in spurts (Mark Sanchez's huge game aside). Aaron Rodgers' return to practice Thursday doesn't bode well for this secondary on the road. I understand that the loss of Jermichael Finely looms large, but this team has myriad of receiving options to pick up the slack.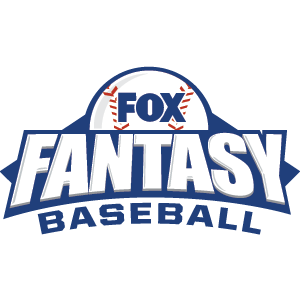 FOX Fantasy Baseball
Join or Create a Free League
Play Now!