Week 9 stars: Bradshaw scores twice
Fantasy owners have long been onboard his bandwagon. Is it time for the football collective to recognize Philip Rivers as one of the game's elite?
On Sunday, Rivers took the field against Houston without Antonio Gates and his top three receivers. It didn't matter. Rivers passed for 295 yards with four touchdowns and an interception, taking full advantage of the matchup with the abysmal Texans secondary.
Two of his touchdown passes were caught by former an undrafted rookie out of Fresno State, Seyi Ajirotutu, who broke free in the secondary several times. Ajirotutu caught four passes for 111 yards overall and forced commentators nationwide to learn the pronunciation of his name.
Randy McMichael also reappeared on the fantasy radar Sunday when Gates was ruled "out" because of his foot injury. McMichael made the most of his receptions, finishing the game with two receptions for 23 yards, both touchdowns. Should Gates' injury become a long-term issue (it's not expected to be), McMichael would rate a look-see on the wire coming out of the Week 10 bye.
The Texans were disappointing overall, but tailback Arian Foster delivered another fantastic performance in the loss to San Diego. Foster earned his fifth 100-yard game of the season, a 27-carry, 127-yard performance that included two touchdown plunges. He also added four receptions for 70 yards and had a touchdown reception reversed by an official review.
Brett Favre pulled himself and Brad Childress out of the fire (at least temporarily) with a thrilling comeback victory over the Cardinals. Favre passed for a career-high 446 yards with two touchdowns, two interceptions and three sacks. This marked Favre's second multi-touchdown performance of the year.
Visanthe Shiancoe was invisible much of the day, but he had his number called in a tight spot and pulled down the 25-yard touchdown pass to pull the Vikings even with the Cardinals inside the final minute. Shiancoe finished the game with four receptions for 66 yards, his third straight game with at least three receptions.
Percy Harvin was at the center of the next round of controversy in this three-ring circus this weekend. He finished as the Vikings' leading receiver with 126 yards on nine receptions. Harvin did lose a fumble that was returned for a touchdown, but I'll take the overall results given the huge question mark next to his name on game day.
Adrian Peterson caught his first touchdown pass since the first game of his NFL career on Sunday. Seriously, you can look it up. Peterson carried the ball 15 times for 81 yards and also scored a rushing touchdown for the fourth straight week. He caught four passes for 63 yards. Hang a star on the receiving total. Peterson has caught nine passes in the past two weeks.
Larry Fitzgerald didn't find the end zone, but he posted a tremendous seven-reception, 107-yard effort in the near-miss against Minnesota. Fitzgerald has caught six or more passes in six of the Cardinals' first eight games. It's a tough year in Arizona, but Fitzgerald just keeps balling.
Drew Brees overcame an early interception to lead the Saints to a dominant win over the Panthers. Brees completed 27-of-43 attempts for 253 with two touchdown passes (both touchdowns were caught by tight ends, rookie Jimmy Graham and Jeremy Shockey). Brees has thrown multiple touchdown passes in seven of nine games this season and has yet to be shut out.
The Patriots were terrible overall, but Tom Brady took advantage of BenJarvus Green-Ellis' failure at the goal line to throw two touchdown passes to Aaron Hernandez (five receptions for 48 yards). Brady finished the blowout loss early and finished with 224 passing yards. This marked his first multi-touchdown performance since Week 3.
Peyton Hillis was positively dominant on the ground in a tough spot against the Patriots and Vince Wilfork. I expected to see him active in the passing game (three receptions for 36 yards), but his bulldozing performance on the ground was surprising. Hillis carried the ball 29 times for 184 yards with two touchdowns and a lost fumble. It was Hillis' third 100-yard game of the season. He's scored at least once in eight of nine games this season.
What else needs to be said about the Giants? They're rolling in all phases right now, led by quarterback Eli Manning. Manning decimated the Seahawks, passing for 290 yards and three touchdowns (Hakeem Nicks, Steve Smith and Kevin Boss) before departing the game (Sage Rosenfels finished).
Hakeem Nicks caught six passes for 108 yards and a touchdown, his second straight 100-yard game and fourth in his past five games. He's scored nine touchdowns this season while averaging 6.4 receptions and 81.6 receiving yards per game. Welcome to the elite class.
Ahmad Bradshaw scored two early touchdowns before the Giants starting handing the ball to his backups. Bradshaw registered 92 total yards (57 rushing) on 23 touches. Bradshaw ended a three-game scoring drought with this two-touchdown effort. He's averaging a robust 95.6 rushing yards per game.
Michael Turner took advantage of a strong matchup against the Tampa Bay run defense. Turner earned his fourth 100-yard game of the season (107 yards) on 24 carries with two touchdowns. He's logged back-to-back two-touchdown games, and fantasy owners have celebrated his surge. Will it continue against Haloti Ngata and the Ravens in Week 10?
Josh Freeman passed for 189 yards with two touchdowns and two interceptions. His 26 rushing yards helped to negate one of the turnovers. Freeman has averaged 235.6 passing yards with six touchdowns and three interceptions in the past five weeks. He's also averaged 22 rushing yards per game during this period.
Rookie receiver Mike Williams continued his strong campaign against the Falcons. Williams scored his fifth touchdown of the year (back-to-back games) and caught four passes for 89 yards. He's caught four or more passes in seven of eight games played while averaging 69.9 receiving yards per contest.
Jay Cutler didn't dominate the Bills, but he limited his negative plays and scrambled frequently. Cutler completed 17-of-30 attempts for 188 yards with two touchdowns and a lost fumble. He ran for a season-high 39 yards. This game was Cutler's first multi-touchdown effort since Week 2.
Earl Bennett caught one of Cutler's touchdown pass and finished the game with four receptions and 52 receiving yards. Bennett has caught three or more passes in three consecutive games.
Greg Olsen ranked as a solid plug-in play against the Bills. He finished with three receptions and 29 receiving yards with a touchdown. Olsen has caught three or more passes in five of the Bears' first eight games.
Steve Johnson continued his phenomenal season with a fantastic effort against Charles Tillman and the Chicago secondary. Johnson caught 11 passes for 145 yards in the narrow loss to the Bears. His four-game scoring streak ended Sunday, but it's hard to dismiss this effort. Johnson has caught three or more passes in every game this season (69.2 yards per game).
Joe Flacco completed 20-of-27 attempts for 266 yards and two touchdowns against the Dolphins with four sacks. Flacco did not commit a turnover. He's now tossed multiple touchdown passes in three consecutive games.
Ray Rice didn't find the end zone, but he did amass a sizable yardage total. Rice rushed for 83 yards on 22 carries, adding 93 receiving yards on seven receptions. The 2009 fantasy hero has scored twice all season (both touchdowns came against Denver in Week 5), but he has averaged 105.5 total yards per game.
Derrick Mason was called an "old man" by Channing Crowder earlier in the week. Mason got the last laugh when he scored his second touchdown of the season. The veteran receiver might have crept into lineups given Miami's recent issues in the secondary, so he provided a decent return for the investment. Mason finished the game with four receptions and 42 receiving yards.
Owners desperate for a running back play this week may have turned to Willis McGahee for potential goal-line work. He didn't get that type of glory on Sunday, but owners did watch him put on several nifty moves in the secondary on his 32-yard touchdown reception. McGahee finished with 66 total yards (24 rushing) on nine touches. He's scored five touchdowns this season.
It wasn't a pretty effort, but the Jets will take the win, and those fantasy owners who plugged Mark Sanchez in for his opportunity against the Lions received a solid point total. Sanchez completed 22-of-39 attempts for 323 yards, one touchdown, one interception and a one-yard rushing touchdown.
Sanchez's touchdown pass went to Braylon Edwards, who broke free in the secondary for a 74-yard touchdown. Edwards caught three passes for 78 yards.
Santonio Holmes had his breakthrough performance for the Jets. He caught five passes for 114 yards. Holmes has caught three or more passes in each of his four appearances with the Jets (47 or fewer receiving yards in his first three games).
Matt Stafford posted a strong performance in his return to the field before reinjuring his shoulder (MRI pending). Stafford completed 20-of-36 attempts for 240 yards with two touchdown passes (one to tight end hero Brandon Pettigrew). He added a rushing touchdown and did not commit a turnover (two sacks).
Nate Burleson led the Lions with seven receptions, 113 receiving yards and a touchdown. Burleson has scored in three of the Lions' past four games. Manning has thrown multiple touchdown passes in four consecutive games (six overall).
Michael Vick returned to action against the Colts and immediately connected with DeSean Jackson (seven receptions for 109 receiving yards plus 20 rushing yards) on a nine-yard touchdown pass. Vick finished the game with 218 passing yards and three sacks. He also ran 10 times for 74 yards, including a one-yard touchdown plunge. Welcome back.
Indianapolis tight end Jacob Tamme rated as a top-notch fantasy star once again. Tamme was targeted a league-high 17 times on Sunday against Philadelphia. He caught 11 passes for 108 yards and scored for the second straight week.
Matt Cassel threw two touchdowns against the Raiders, his third multi-touchdown effort in the past four weeks. Cassel passed for 216 yards (20-of-35 attempts) with one interception. It was uneven and oftentimes confusing performance, but passable for fantasy owners.
There were a couple of plays that probably should have been made by Dwayne Bowe. Still, I can't fault deride him in the fantasy realm for his five-reception, 63-yard performance against the Raiders in which he scored his seventh touchdown of the season. Bowe extended his scoring streak to four games.
Fans that were dialed in and watching the Chiefs and Raiders were treated to a phenomenal performance from former NCAA track star and Oakland rookie, Jacoby Ford. Ford had already turned in a 94-yard kickoff return for a touchdown to open the second half when he became Jason Campbell's top target. Campbell attempted to stretch the field with Ford frequently as the game wore on, and the duo ultimately connected for a 48-yard completion in overtime that led to the game-winning field goal. Ford caught six passes for 148 yards in the Raiders' thrilling victory.
Aaron Rodgers is the beneficiary of the rare two-week bye period, as the Cowboys didn't bother to play defense on Sunday night. Rodgers completed 27-of-34 attempts for 289 yards and three touchdowns. He also provided fantasy owners with 41 rushing yards while absorbing a single sack. Rodgers rebounded from the Week 8 shutout against the Jets (obviously they won) with his fifth multi-touchdown effort of the season.
James Jones led the Packers' receiving corps in place of an injured Donald Driver. Jones caught eight of nine pass targets for 123 yards, his second 100-yard effort in the past three weeks.
Brandon Jackson didn't light up the yardage department, but fantasy owners celebrated his two early touchdowns (one following a reception by the aforementioned Jones when he neglected to stretch toward the pylon). Jackson has averaged 93.2 total yards in the past five games
Greg Jennings hasn't torched opposing defenses for those long-distance connections with Aaron Rodgers with regularity, but the duo has adapted nicely. Jennings scored for the sixth time this season against Dallas. He caught seven passes for 80 yards, his fourth game this season with at least 80 receiving yards (three of the past four).
Dez Bryant emerged as the lone bright spot in the Cowboys' embarrassing loss to the Packers on Sunday night. Bryant caught nine of 10 pass targets for 86 yards and a touchdown. He's scored four touchdowns in the past four games. More importantly for fantasy owners, Bryant has become the "go-to" guy for Jon Kitna. In the past two weeks, Bryant has caught 16 passes for 170 yards. I'll forget that he lost a fumble on Sunday.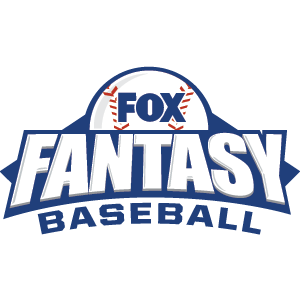 FOX Fantasy Baseball
Join or Create a Free League
Play Now!