Week 9 flops: Forte, Jones falter
This was "the spot," the "cure-all," that glorious spot on the schedule where Matt Forte owners would raise their arms in victory.
Alas, Forte was once again contained. He rushed for 49 yards on 14 carries while watching Chester Taylor vulture the goal-line work. Forte's three receptions for 12 yards hardly moved the needle.
Jay Cutler decided to spread the ball around to his other options. Johnny Knox was targeted only five times in this contest, producing three receptions for 49 yards. Knox had recorded 11 receptions in the Bears' previous two games.
Can I just write "everybody except Dez Bryant" to describe the Cowboys' play on Sunday night?
• Felix Jones carried the ball five times for 16 yards, a miserable follow-up to his 11-touch, 36-yard effort in Week 8. He's finished with 62 or fewer total yards in three consecutive games despite ownership of the title "Lead Back."
• Marion Barber started the game and was frequently hit in the backfield before he was able to take a single step forward. Barber completed the game with 14 yards on six carries. He's rushed for more than 40 yards in a game once this season (two touchdowns).
• Roy Williams was invisible for the inept Dallas passing game, as the Packers eliminated any chance of Williams' bold prediction for the second half coming to fruition. He caught one pass for six yards on four targets. Williams has recorded two receptions for 27 yards in the past three weeks.
• Miles Austin caught two of the six passes thrown to him by Jon Kitna (183 passing yards with one touchdown and two interceptions) for 16 yards. It's been a hit-or-miss season for Austin. The 2009 fantasy hero has earned four 100-yard games this season. Austin has been limited to fewer than 40 receiving yards in four others.
The Patriots welcomed Logan Mankins back to the offensive line on Sunday against the Browns. His presence didn't help the push up front at the goal line, where BenJarvus Green-Ellis was stuffed twice (once at the one-yard line and once at the two-yard line). Green-Ellis earned a paltry 14 yards on nine carries. This tepid effort ended a five-game scoring streak.
The post-Moss Wes Welker crash continued once again in Week 9 against the Cleveland secondary. Welker was limited to 36 receiving yards on four catches (six targets). He's been limited to fewer than 60 receiving yards in four consecutive games. Welker has averaged 4.5 receptions per game to aid those owners in PPR leagues, but he's now bench fodder or desperation WR3 in standard leagues.
For the second straight week, the Oakland run defense rose up to play inspired football. Thomas Jones of the Chiefs was bottled up all day long and finished the overtime loss with an anemic total of 32 yards on 19 carries.
DeSean Jackson returned to the Eagles' lineup and became the focal point of the offense. Unfortunately, that put Jeremy Maclin back into his No. 2 slot against the Colts. Maclin caught four of eight targets for 48 yards. He's scored twice in the past five weeks (both in Week 6 against Atlanta), finishing three of those games with fewer than 50 receiving yards.
Unless something changes in short order, Brent Celek will be listed among the "Others Receiving Votes" roster for "Bust of the Year." Celek was targeted once against the Colts, his second straight game with fewer than 10 yards. He's yet to record a game with more than 50 receiving yards this season.
The Eagles did a fantastic job to erase Pierre Garcon in Sunday's narrow win. Peyton Manning attempted a deep ball to Garcon early, but he barely registered in the final tally. Garcon caught two of seven targets for 15 yards. Asante Samuel was outstanding. Despite the hype and hope for huge season given the number of injuries in the receiving corps, Garcon enters Week 10 with a single touchdown reception.
Mario Manningham was on the roster of "sleepers" for Week 9 with a tremendous matchup against the Seahawks' pass defense on tap. The Giants dominated, as expected, but watched as Ahmad Bradshaw and the other receivers garnered the end-zone love. Manningham finished with 56 yards on four receptions, including a 32-yard grab. He's caught a pass of at least 25 yards in six different games.
Marshawn Lynch earned some yardage late to partially salvage an otherwise miserable day. Still, those owners forced to slot Lynch into a flex spot because of a bye week or injury gap were less than inspired by his 48-yard performance.
Seattle receiver Mike Williams obviously felt the pain of the imploding passing game. Williams was targeted eight times by Charlie Whitehurst, but generated just two receptions for 25 yards. Following his two-game breakout period in Weeks 6 and 7, Williams has recorded just three receptions and 52 receiving yards in the past two games.
Shonn Greene carried the ball 10 times for 46 yards against the Lions. He kept his rushing average intact, but that hardly helped push the needle in the fantasy realm. Greene added two receptions for nine yards. The second-year back has rushed for more than 60 yards once this season.
Calvin Johnson was engaged in a difficult one-on-one matchup Sunday afternoon against the Jets. He was targeted in the red zone. Alas, Johnson failed to connect with Matthew Stafford and finished the day with a meager total of one reception for 13 yards. His four-game scoring streak went to the wayside.
The Ravens were obliterated by Ryan Fitzpatrick in the secondary in Week 7. They weren't going to get torched again. Chad Henne completed 22-of-34 attempts for 231 yards with three interceptions and two sacks (two fumbles that Miami recovered). Henne was shut out for the second straight week and has now thrown at least one interception in six consecutive games.
Baltimore did a fabulous job containing Brandon Marshall. Marshall caught five of eight targets for 30 yards in Week 9, including one reception for 21 yards. He's finished six of eight games with fewer than 80 receiving yards. Marshall remains a solid option in PPR leagues, having caught five or more passes in seven of eight games.
On the other side of the ball, the Dolphins did well to eliminate Anquan Boldin from the Ravens' attack. Boldin caught two passes for 28 yards on seven targets. He's been limited to fewer than 40 receiving yards in three games this season.
Todd Heap caught two passes for 23 yards against Miami, his seventh game with at least two receptions. The veteran tight end was a popular plug-in play this week given the myriad of bye weeks and injuries (including that late Antonio Gates scratch).
Steve Johnson was the hero of the day for the Bills. Teammate Lee Evans watched as Johnson and Roscoe Parrish decimated the Chicago secondary. Evans caught just three of eight pass targets for 31 yards. To take a positive spin on the performance, Evan has caught three or more passes in six games this season.
Week 8 superhero LeGarrette Blount was contained by the top-tier Atlanta run defense. He earned some yardage late to creep back into respectability as Tampa Bay clawed back into the game, but came up short on a critical goal-line carry. Blount finished with 46 rushing yards.
Tight end Kellen Winslow has yet to produce a single touchdown in 2010. On Sunday, the veteran tight end was targeted four times by Josh Freeman. Winslow caught three passes for 31 yards.
Cleveland scored a huge win against the Patriots on Sunday, but tight end Benjamin Watson wasn't a big contributor to fantasy box scores. Watson was targeted once in the game, finishing with one reception for 24 yards.
New Orleans posted a resounding win over Carolina (they're getting scary, aren't they?), with Drew Brees spreading the ball around effectively. As such, nobody registered a huge effort. Robert Meachem was on the bottom end of the list. Meachem was targeted five times (including an early red zone look) and finished with two receptions for 15 yards.
Poor Steve Smith. Smith was the last man standing of the Carolina regulars in Week 9. He caught one of six targets for nine yards. Following a recent two-game surge in which Steve caught 13 passes, he was unable to make his mark against New Orleans. The home crowd was mortified. They were down to their fourth running back, and Matt Moore was placed on injured reserve Monday morning.
Steve Breaston followed up his huge Week 8 performance with a smallish effort against the Vikings. He caught three of six targets for 28 yards. Owners plugged him into their WR3 slots this week with anticipation of a great follow-up game. Breaston's 17-yard pass to Jim Dray doesn't move the needle.
We warned you to reconsider slotting Matt Schaub into your lineups this week against the Chargers. Schaub completed 21-of-32 attempts for 266 yards with an interception and two sacks. He did lose a touchdown pass to Arian Foster that was overturned on replay, and his interception came on a ball that was grossly misplayed by Andre Johnson. It all counts just the same.
Johnson gutted out another game despite a lingering ankle injury, but he played, so he appears here. He was targeted seven times by Schaub and finished the game with four receptions for 41 yards.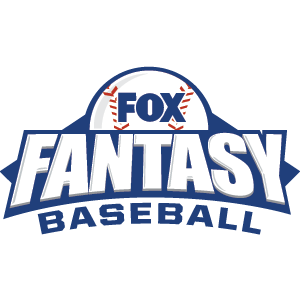 FOX Fantasy Baseball
Join or Create a Free League
Play Now!