FanDuel NFL: Running Backs Week 1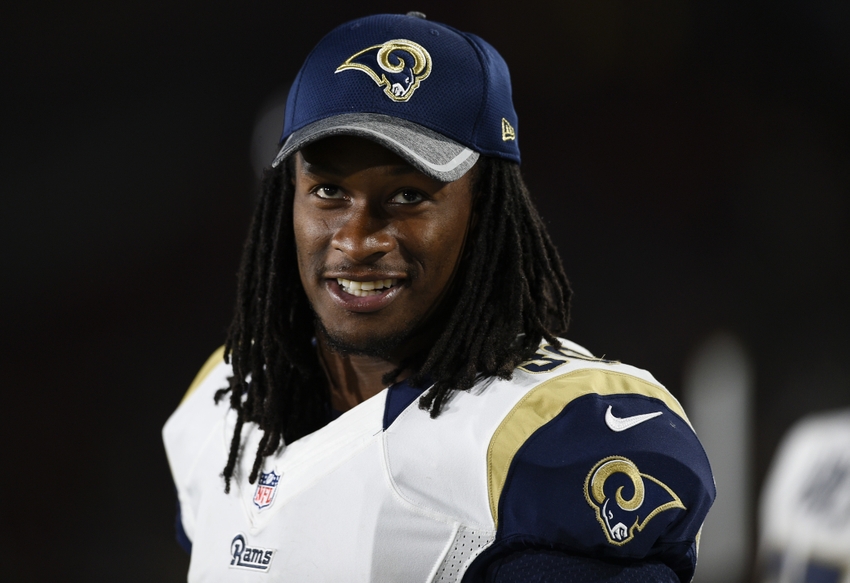 FanDuel NFL: Running Backs Week 1 is a column highlighting the best player, most affordable, and best value options for your FanDuel NFL lineups focusing on salary versus expected points. The intention of this article is to help you build your FanDuel NFL lineup for the most likely big payday each week.
I like to lean on FantasyPros for weekly point projections, the information is a result of consensus from many fantasy football experts.  I check the point projection results, which update daily, with the salary set by FanDuel for players each week.  One of the advantages we have for week 1, FanDuel had already set the salaries for multiple players about a month in advance.  So, as players rise and fall on the depth chart, or become injured, they are now over/under-valued and offer unique opportunities to capitalize on your FanDuel NFL lineups.
To help you optimize your FanDuel NFL lineups each week, this is the first of many articles focusing on the Most Points, Best Affordable, and Most Value options.  This article will focus on the Running Back position.  Here's a brief description of each category:
Most Projected Points – Evaluation of top projected point options from FantasyPros
Best Affordable – Your most affordable, best player, options leaving you with enough money for good players in other positions
Most Value – Identify the cheapest players with the highest upside
Now, let's take a look at the players everyone's targeting:
Most Projected Points – RB
Looking at FantasyPros' top projected point-getters at the running back position, to probably the surprise of no one the top three go; Todd Gurley (17.1), David Johnson (16.5), and Lamar Miller (16.1).  Todd Gurley and David Johnson should be near locks to hit 15+ points.  If you can find a way to go cheaper at QB, or use one of our value options as your second RB, then you should grab Gurley or Johnson.  However, Miller has the highest value.  With Gurley's salary at $8,900 and DJ's salary at $8,800, it's a bargain to only have to pay $7,600 for Lamar Miller, who will likely yield around the same amount of points.  Lamar Miller feels like a steal in week 1. 
After the top three, there is a drop off to a 15 point average among Adrian Peterson ($8,200 / 15.4), Ezekiel Elliott ($7,900 / 15.4), and Devonta Freeman ($8,100 / 15.2).  AP and Freeman are appealing plays.  They will likely have solid numbers and I suspect a low amount of players will pick them, because of the top values and bargains this week.  I understand the hype around Elliott, but as FantasyCPR Contributor Perry Lowe writes on Ezekiel Elliott, there is great potential for bust in this pick.  Paying $7,900 for a rookie who has never played an NFL game in his life, feels like a waste of a pick for week 1 of FanDuel NFL.  If he turns out to be the real deal, fantastic, use him in week 2!
Best Affordable – RB
When filling out your FanDuel NFL lineup each week, the hardest thing to do is find the best but most affordable option in each pick.  Meaning, who can I get that will yield me a good amount of points, without having to look at only the bottom options for other lineup spots.  Fortunately, FanDuel established the salary's for Week 1 about a month ago.  Since then, several players look more attractive now, with a lower salary.
One of those options at running back is LeSean McCoy ($6,900 / 13.2)  McCoy struggled his first since, last year, in Buffalo.  Some of the struggle may have been the result of his frustration with how Chip Kelly handled his exit in Philadelphia during the 2015 offseason.  But as the 2015 season continued to roll, so did LeSean.  He struggled with injury at times, but for the most part had a very good second half.  Now, in 2016, the Bills have fewer options at RB and seem to be going all in on McCoy.  Also, with McCoy now healthy and more focused, I suspect he is one of the more underrated options at RB heading into week 1.  Evidence of that is the 13+ points (10th among all RB's) McCoy is projected to yield this week, along with a VERY cheap $6,900 salary.  McCoy is one of the best and most affordable backs you'll find this week.
You have to pay a little more for Doug Martin ($7,200 / 13.6), who's Bucs are playing the Falcons in Atlanta, but Martin is another, solid and affordable option this week.  Finally, Latavius Murray ($6,600 / 12.6) is appealing to me this week, because I think the Raiders have a shot at taking the lead early in New Orleans.  The Saints defense struggled last year, and if the Raiders take a decent lead in the first half, they'll want to slow the ball down to keep it out of the hands of Drew Brees.  There is good opportunity there at a decent price.
Most Value – RB
By far the most valuable pick this week, should be Spencer Ware ($5,400 / 10.3).  San Diego's defense is decent against the run, but Ware is filling in for Jamal Charles this week on a team who has had great success at the running back position, regardless of the name.  I think Ware's projection of 10.3 from FantasyPros is likely understated, and I'm curious to see if it will rise as we get closer to the weekend.  Still, pulling in 10+ points while only paying $5,400 for a running back is an absolute steal.
The other two running backs below a $6,000 salary and 10+ projected points are Melvin Gordon ($5,700 / 10.0) and Duke Johnson ($5,600 / 10.0).  Each back at a so-so rookie season in 2015. Melvin Gordon started with season with enormous hype, and never lived up to it.  However, Gordon still had some moments of brilliance.  Johnson didn't have as much hype, although it's hard to generate any in the Browns organization lately, and he wasn't used enough to become a FanDuel NFL star.  But, Gordon and Johnson each are a bigger part of their team's game plan heading into the 2016 season.  While that remains to be seen, there is an opportunity here to grab some backs at a low salary while getting 10 or more points.  In fact, a Ware/Gordon or Ware/Johnson combination would allow you to really load up on WR's, which we'll visit later.  But if you're looking for just one value pick here, go with Ware.
Wrapping up value, we should revisit Lamar Miller one more time.  Miller is projected to pull in top three FanDuel NFL points for RB's but ranked only the 8th highest salary, at $7,600.  Aside from Ware's week 1 unique situation, Miller is a fantastic value this weekend.
This article originally appeared on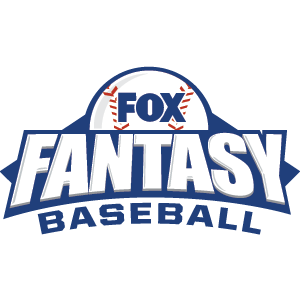 FOX Fantasy Baseball
Join or Create a Free League
Play Now!