Fantasy Football Team Preview: Arizona Cardinals
Training camp update (8/8):
A neck issue kept Andre Ellington out of a couple practice sessions in early August. He has already returned to action and hopefully won't be bothered by it again.
As for the rest of the roster, all sides are looking healthy and ready to start the preseason against Houston on August 9th.
Team outlook:
With the team's top running back retiring and one of their best linebackers suspended, the 2014 campaign isn't looking too promising. But, maybe this blank slate is just what the Cardinals needed. Ten wins wasn't enough to earn a playoff spot last year, but the team only won nine regular season games the year they went to the Super Bowl. Football can be fickle like that. However, as long as Larry Fitzgerald is lining up on the field, and Bruce Arians is calling the shots, I wouldn't count this team out just yet.
Bye week: 4
Rookie impacts: Troy Niklas
From "TE U," Niklas follows fellow Fighting Irish Tyler Eifert, Kyle Rudolph, John Carlson, and Anthony Fasano. Immediately, Niklas becomes the No. 1 tight end for a team that has never had a decent one.
Quarterback: Carson Palmer
It may have been his 11th year in the league, but in his first season with Arizona, Palmer threw for a career-high 4,274 yards. Turnovers were still a concern. Palmer threw a career-high 22 interceptions, only Eli Manning threw more last year (27 picks). Also, his lack of mobility landed him a grand total of three rushing yards…on 27 "attempts." Though he played in all 16 games, Palmer finished 17th among fantasy quarterbacks last year. Unless you are in a two-QB league, or a 16-teamer, I would avoid Palmer for 2014.
Running back: Andre Ellington
With 26-year-old Rashard Mendenhall announcing his retirement (you read that right), Ellington becomes the lead back for the Cardinals. His 652 yards on 118 carries averaged to an impressive 5.5 yards per attempt. Ellington had eight runs of 20 yards or greater, which contributed mightily to his stats. I will be interested to see if those "C.J. Spiller-esque" numbers continue in 2014. But, be warned, Ellington turns 26 next February.
Running back: Stepfan Taylor
Along with Ellington, Taylor is also entering his sophomore season in the NFL. In his rookie year, Taylor was the only Cardinals running back to record a carry and not score a touchdown. He concluded the year with 36 attempts for 115 yards. While that's nothing special, he now becomes the No. 2 running back on the team. If he gets involved in a time share with Ellington, Taylor could have the potential to produce decent fantasy numbers.
Wide receiver: Larry Fitzgerald
He was clearly Palmer's favorite target last season and defenses knew it. However, Fitzgerald still managed to hit pay dirt 10 times, his most since 2009. He caught 82 of the 136 passes thrown his way and tallied 954 yards on the season. Fitz still has the ability to be the best receiver on your fantasy team.
Wide receiver: Michael Floyd
Though Fitzgerald had most of Palmer's attention, Floyd somehow racked up more receiving yards (1,041 yards). I think that most of those numbers came from his team-leading 17 receptions of 20 yards or more. Naturally, Floyd also led the Cardinals with 65.1 yards per game, 5.5 yards more than Fitzgerald.
Wide receiver: Ted Ginn Jr.
His stats may have not shined last season, but Ginn did score a career-high five touchdowns is 2013. Ginn also recorded a season-high 15.4 yards per catch. As the No. 3, or four, receiver on a team that doesn't have a lot of passing yards, I would pass on Ginn in a 10-14 team league.
Tight end: John Carlson
The depth chart at tight end is full of Notre Dame alums. Carlson is currently listed as the No. 2 TE for Arizona. Last year, Carlson was the backup to Rudolph in Minnesota. If Niklas struggles, Carlson could be a solid option. However, both will be an upgrade from last year's No. 1 Cardinals TE, Rob Housler, who has fallen behind Jake Ballard to fourth on the depth chart.
Placekicker: Jay Feely
Even though he missed six field goals last year, Feely still finished 12th among fantasy kickers with 139 points. Feely also connected on five field goals from 50 yards or more, the most for him since 2005. If you are in a league where you are assigned negative points for a miss, I would probably look for other options.
Team defense (D/ST):
Other than the fact that the opposing tight end constantly had a good game against them, the Cardinals defense had a decent 2013 season. They finished fifth among fantasy defenses scoring 144 points. However, with news of linebacker Daryl Washington suspended for the season, 2014 isn't starting off on the right foot. Or maybe it is, as veteran Larry Foote steps into the starting role for Arizona.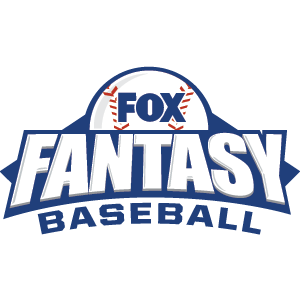 FOX Fantasy Baseball
Join or Create a Free League
Play Now!