Disappointments: Colts get benched early
Fantasy owners already had a thousand things working against them
before the first kickoff of Week 16. Decision-making was already
difficult, with names such as Harrison, Snelling, Charles and
Ganther in consideration for starting slots. Owners also had the
championship week specter of top-notch players potentially sitting
down early because of their respective teams' real-life
playoff ambitions. The mindsets of Jim Caldwell, Sean Payton and
Ken Whisenhunt also had to be part of the process.
Indianapolis rolled out its starters into the third quarter, but
as expected, there weren't many fireworks against the
top-ranked Jets pass defense.
Peyton Manning departed Sunday's loss to the Jets with
a pedestrian total of 192 passing yards.
Reggie Wayne caught three passes for 33 yards, and all-world
tight end
Dallas Clark finished with four receptions for 57 yards. We
didn't anticipate a world-beating total, but we expected
better.
Braylon Edwards of the Jets was nearly invisible, as he
caught just two passes for 18 yards against the Colts. He did catch
a two-point conversion try, but that's small consolation.
Mark Sanchez was pathetic in the win, completing 12-of-19
attempts for a paltry 106 yards and two sacks. He's passed
for 154 yards or fewer in four of his past five appearances.
Brandon Marshall was dynamite for owners in PPR leagues
against the Eagles, but he was invisible for those in traditional
leagues. He racked up eight catches for 39 yards, his fifth game
this season with fewer than 40 yards.
Hines Ward hadn't been dominant against the Ravens in
the past, and he was very quiet on Sunday. He caught four passes
for 37 yards, his seventh game with fewer than 60 yards this
season. He's caught only one touchdown pass in his past five
games and continues to be slowed by a hamstring injury.
Heath Miller caught three passes for 35 yards against the
Ravens, but it was hardly the big-time effort owners were
anticipating in championship week. Miller's caught three or
more passes in three straight weeks. Unfortunately, he hasn't
seen the end zone since Week 11.
The Chiefs battled gamely against the Bengals, only to fall
short on the late
Chad Ochocinco touchdown reception. Kansas City receiver
Chris Chambers failed to supply much of a boost as the No. 2
option behind
Dwayne Bowe, as the strong Cincinnati corners limited him to
three receptions for 34 yards.
Laurence Maroney was seemingly set for another strong effort
in Week 16 against Jacksonville. Instead, he fumbled at the
goal-line and was benched in favor of
Sammy Morris. Maroney finished the game with five carries
for 22 yards, a resounding thud in the championship round.
On the other side of that game,
David Garrard became the latest quarterback to struggle in
Foxboro. He passed for 185 yards with two interceptions and two
sacks. He rushed for a touchdown late in the game, but it was a
small consolation to fantasy owners.
Mike Sims-Walker was invisible in this game for owners,
finishing this game with two receptions for 17 yards. He'd
given fantasy owners a thrill in Week 15 with six catches for 64
yards and a touchdown. It was the lone bright spot in an otherwise
quiet month for him (four catches for 37 yards combined in three of
his past four games).
I won't beat up on
Brandon Jacobs too much, as there were many other facets to
the Giants' Week 16 debacle against Carolina. However, he did
fail to score on a try from the one-yard line and finished the game
with six carries for just one yard. He does carry a knee injury
into the finale against the Vikings.
Ahmad Bradshaw wasn't much better for the Giants. He
carried the ball 11 times for 53 yards, a respectable per carry
average, but hardly awe-inspiring during championship week.
Seattle quarterback
Matt Hasselbeck was pathetic for the second straight week,
throwing four interceptions in a lopsided loss to the Packers. He
completed 19-of-37 attempts for 198 yards with three sacks and a
touchdown (
John Carlson scored for the third straight week). He's
thrown eight interceptions in the past two weeks.
It hasn't been the huge first season in Seattle that
T.J. Houshmandzadeh anticipated. He's been a solid
weekly contributor in PPR leagues, but he's brought a
smallish weekly effort in traditional leagues. In Week 16, he
amassed four receptions for 51 yards, his 10th game this season
with fewer than 60 yards despite his 5.1 receptions per game.
Aaron Rodgers passed for 237 yards with a touchdown and a
sack against Seattle. He certainly didn't do anything wrong,
but fantasy owners certainly anticipated that one or more of those
rushing touchdowns would have come off his hand instead.
Donald Driver was quiet as the Green Bay running attack went
wild. He finished Week 16 with three catches for 33 yards, his
second weak effort in the past three games.
News of
Michael Turner's deactivation put
Jason Snelling higher on the rankings list for Week 16.
Unfortunately, the Atlanta passing game was front and center as
Snelling was limited to just 15 carries for 68 yards (one reception
for six yards). He yielded a nice per carry average, but
didn't give owners the goal-line love they anticipated.
Fred Davis' tremendous run ended with a resounding
thud on Sunday night, as a listless Washington offense was shut
down altogether by the Cowboys. Davis finished with two receptions
for 29 yards.
Finally, I'd be remiss if I failed to mention the
second-half catastrophe in New Orleans. Like Rodgers,
Drew Brees didn't have a bad game. He completed
32-of-37 attempts for 258 yards with one touchdown and one sack.
Marques Colston was his top target, catching eight passes
for 77 yards and a lost fumble.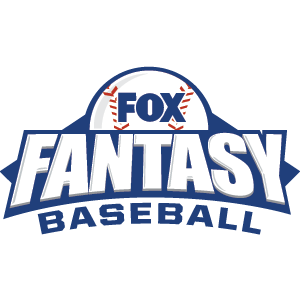 FOX Fantasy Baseball
Join or Create a Free League
Play Now!