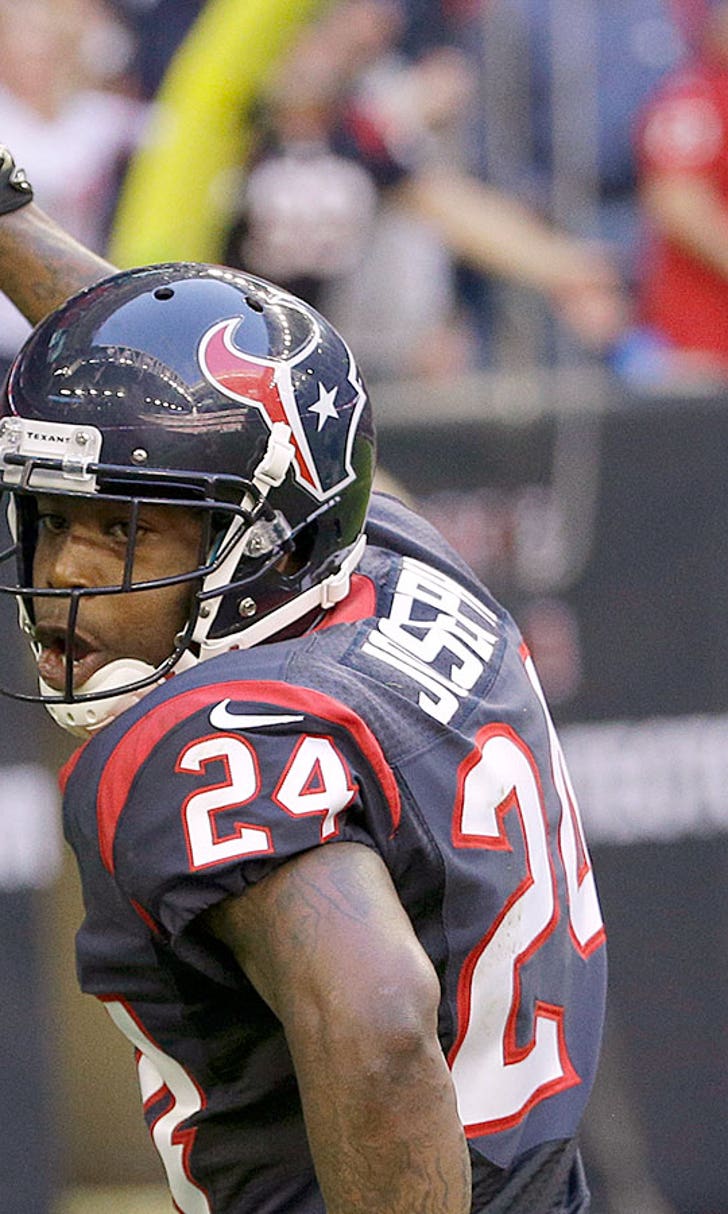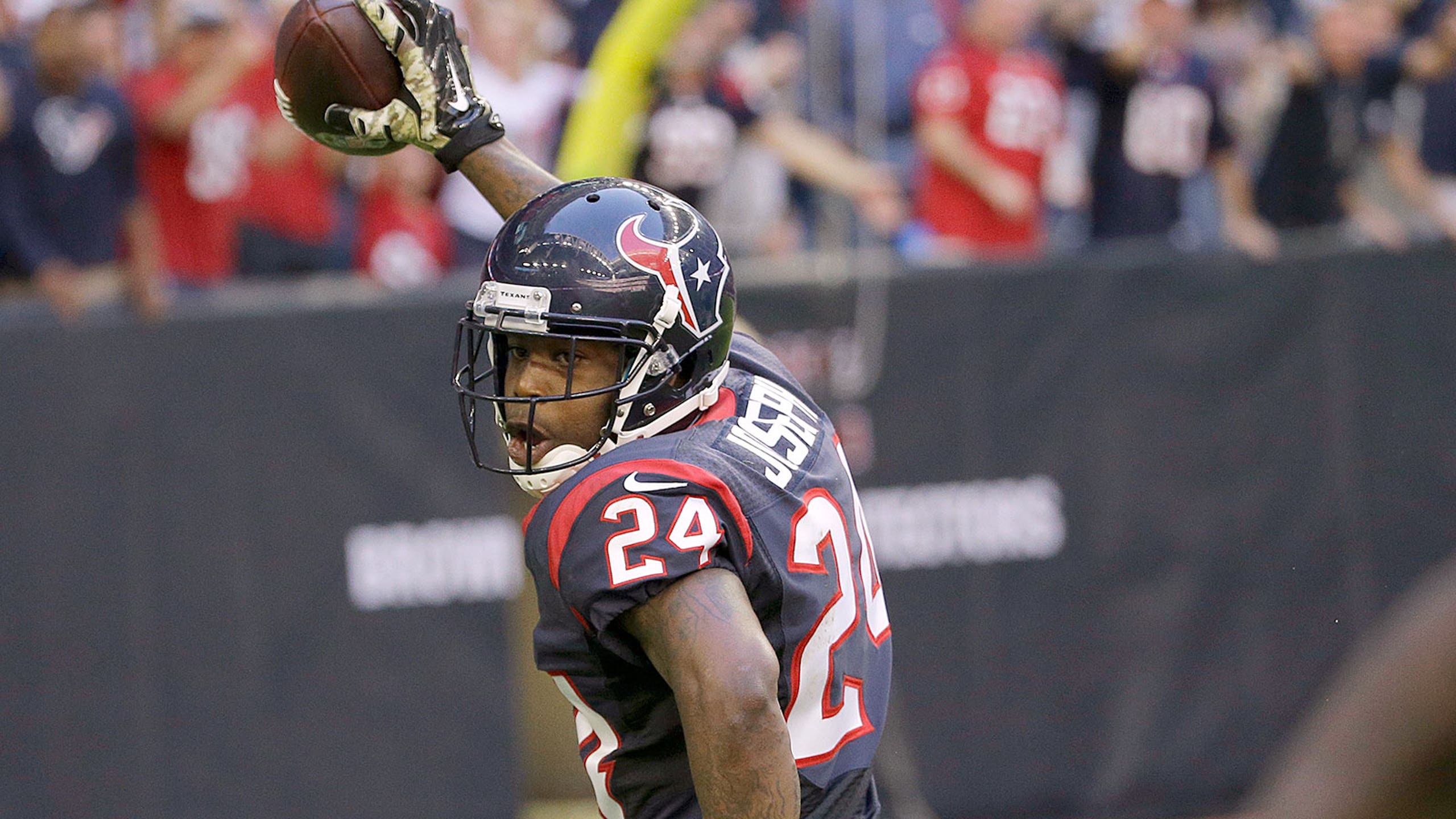 Texans CB Johnathan Joseph eager to prove his worth
BY foxsports • June 16, 2015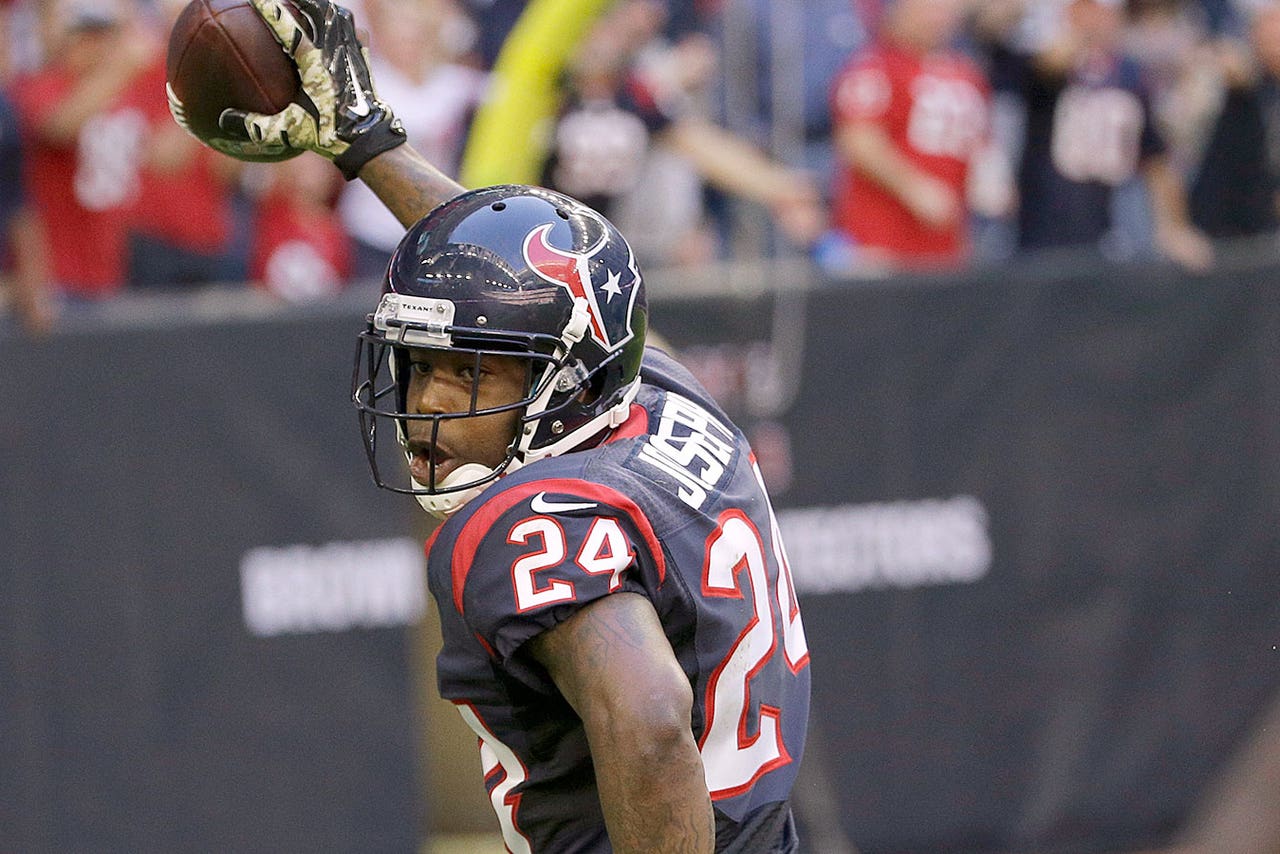 With a salary cap number of $12.5 million this season, Houston Texans cornerback Johnathan Joseph is aware there are those who question whether he's worth that kind of commitment.
Joseph, who is entering the final season of a five-year contract with the Texans, has been a starter since joining the team in 2011. He said he's never considered his roster spot in danger because of his cap number.
"Obviously I read the newspaper sometimes or I look on the Internet," Joseph said, via ESPN's Tania Ganguli. "When you go out in public, you hear things and people ask you questions and that's part of the game. Any time you sign a big contract, you get in those later years, the expectations are high to play at a high level. And I think I've done that, so I've never really had that thought in my head. Management never came to me and said anything to me. I kind of never really thought about it once, really."
The 31-year-old, who is beginning his 10th season in the NFL, continues to be a valuable member of the Houston defense. Last season, he made 75 tackles along with two interceptions and a pair of forced fumbles.
"I look at this defense, first and foremost, I always have a job," Joseph said. "A lot of times I go and face the top receiver and that's a task … it comes with the territory and I never back down from that challenge. It's one of those things I look forward to each and every year. Any time I have a chance to do that, I think I have a chance to live up to my contract."
While Joseph figures to once again have plenty of opportunities to prove himself in 2015, the future beyond this season is unclear. The Texans selected Wake Forest corner Kevin Johnson with their first-round pick in April's draft. That, coupled with Joseph's impending free-agent status and his age raises questions about his long-term future in Houston. Joseph, however, believes he still has plenty of good football left in him and that he is poised for a big season. This is the first time in three years the two-time Pro Bowler isn't recovering from offseason surgery.
"I've always been hungrier and said that I wanted to make a third contract in this league and get to that point," Joseph said. "I want my team to win and to be the best player I can possibly be. I still think I have some better years ahead of me. I think this will probably be my best season just from being healthy, being able to go through a full OTA session, being in this defense for a second year and obviously having great players around me."
(h/t ESPN)
Photo credit: David J. Phillip/AP
---
---