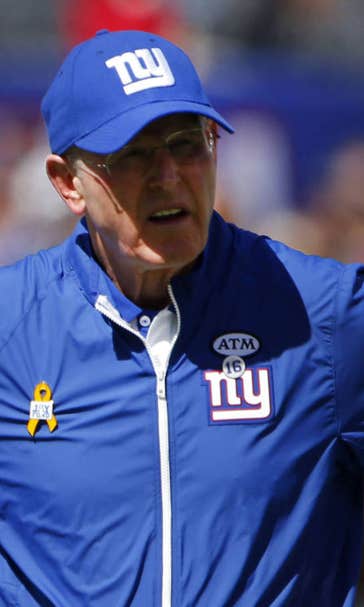 Five biggest coaching gaffes from Week 2 in the NFL
BY foxsports • September 23, 2015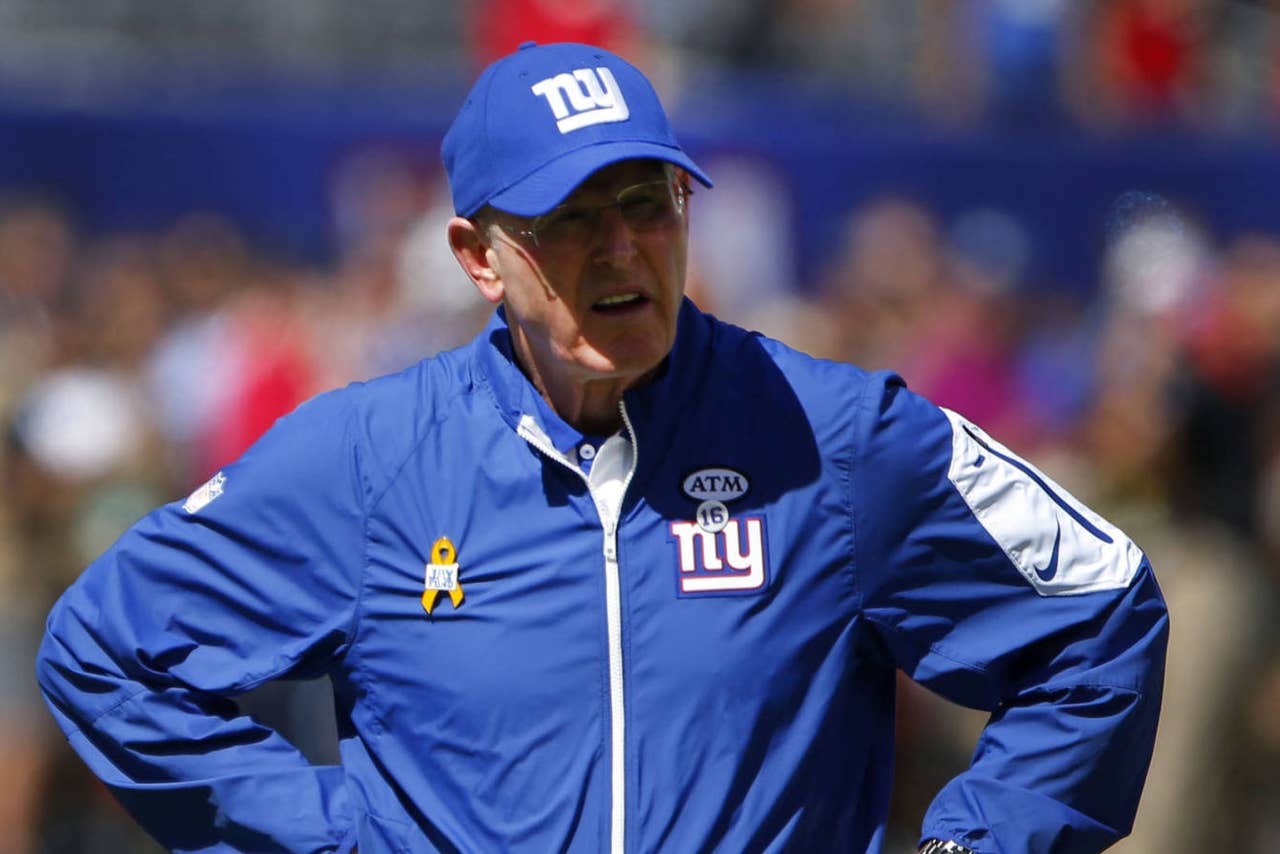 By Christopher Hansen
It's part of a fan's RNA to complain about coaching errors, the officials, the boogey man and commissioner Roger Goodell. Every fan base has a different manual, but spelled out somewhere after what colors are allowed to be worn on Sunday during football season is that coaches aren't human and therefore are not allowed to make errors.
Of course, coaches are human, so they do make errors. In fact, they make a lot of errors, but only a few times a week do we see coaching gaffes. These are a special level of error reserved only for the most harebrained mistakes.
While fans love to lament play calling, most coaching gaffes are the result of poor people or situational management. There are exceptions, but many of the gaffes this week fall into the poor management category.
Everything Chip Kelly did
It's hard to know where to start with the Philadelphia Eagles. This was a team that was supposed to contend for the NFC crown, but has looked horrendous through two games. On Sunday, they couldn't muster much of anything against the Dallas Cowboys, who were without wide receiver Dez Bryant and lost quarterback Tony Romo during the game.
Some would say Kelly arrogantly assembled this roster. He jettisoned talent that didn't meet his ideal pay-to-performance ratio and he brought in guys that could run his system while ignoring other factors.
It's a classic college-coach mistake that has turned into a gaffe. Now Kelly needs to make adjustments are he'll find himself on the hot seat quicker than you can say cheesesteak.
"I was embarrassed … that's not the way we're supposed to play football and that's not what we're all about, but we didn't play well yesterday," he told reporters, via NFL.com. "I was embarrassed on how we played yesterday."
He should be embarrassed because his hand-selected roster looks lost. The offense has struggled the most and that's supposed to be Kelly's strength. There is still time to turn things around, but Kelly's running out of time after an 0-2 start.
Andy Reid and Bob Sutton assist Chiefs' meltdown
This is a twist on an old favorite. Andy Reid's gaffe is for running the ball instead of not running the ball. With 35 seconds left in the fourth quarter after Denver Broncos quarterback Peyton Manning drove his team down the field in 1:47 for a game-tying touchdown, Reid decided it was a good time to run the ball.
The hope was that Jamaal Charles would bust off a long run and the Chiefs may be able to kick a field goal to win in regulation. As good as Charles is, the odds of this are very low.
Since Cairo Santos' career-long field goal is 53 yards, the Chiefs would have needed roughly 44 yards. Charles has 15 rushes of 44 yards or more in his career, which is just 1.6 percent of his total carries. That's not even accounting for the fact that the Broncos have a great defense, Charles had already fumbled in the game and that he has a bad habit of exposing the ball as he goes to the ground.
This gaffe was also preceded by another. Defensive coordinator Bob Sutton left cornerback Jamell Fleming on the field and Manning went after him on the final drive repeatedly. It didn't matter who he was covering, Fleming was overmatched.
It's always puzzling when a coach can see one of his players getting beat like a drum and does little or nothing to change it. Switch up the defensive calls. Roll coverage. Send the struggling player on a blitz to get them out of coverage.
Anything to stop the bleeding would suffice, but Sutton did little to protect Fleming. Reid and Sutton are good coaches, but their mistakes were glaring Thursday night.
Tom Coughlin's conservatism proves costly
The New York Giants have coughed up two games to start the season in which they led by 10 points in the fourth quarter. That's tough to do, but why did it happen? Sunday, head coach Tom Coughlin's conservatism cost him.
Up just three points after the Atlanta Falcons drove 91 yards for a touchdown on the previous drive, the Giants were facing a 3rd-and-2 from Atlanta's 38.  The play call was a run up the middle and running back Rashad Jennings lost a yard. On 4th-and-2, Coughlin punted from the 39.
According to the New York Times' 4th Down Bot, teams do this just 10 percent of the time. The smart play is to go for it or attempt the field goal. What good does pinning the opponent deep do when that same offense just went 91 yards on your defense a drive earlier? None.
The Giants did force a punt after the Falcons flipped the field position and were saved by a big return by Dwayne Harris. Still, the Giants had the ball with great field position up by three points and about four minutes to play.
Teams practice for this situation, but the Giants seemed content just forcing the Falcons to use their timeouts. One first down would have made it significantly more difficult for the Falcons to score, but the Giants had a delay of game after a Falcons timeout that turned a 3rd-and-7 into a 3rd-and-12. This after mismanaging the clock last week.
So Coughlin approved a play call that forced the Falcons to call their final timeout. A quick pass to the right had little chance of gaining the first-down yardage. Coughlin played it conservative and the Falcons marched down the field for the game-deciding touchdown against a defense that has a lot of issues.
Rex Ryan overhypes his Buffalo Bills
The Buffalo Bills had a big home game against the New England Patriots. The defending Super Bowl Champs and division rivals trounced the Bills and derailed the hype train.
Bills head coach Rex Ryan was the conductor of a hype train, but he seemingly forgot he had to coach the team too. All he did was get his team overhyped to the point that they made mental errors.
Coaches strive for controlled aggression, so when it crosses the line into uncontrolled aggression it can cause problems.
That's especially true when you are playing a good team with a great quarterback and head coach. The margin for error is miniscule. Ryan made the managerial mistake of feeding the beast instead of trying to tame it.
Had his team had a little more poise, the game may have been different. Ryan may want to rethink his approach to big games.
Bill O'Brien's Overreaction
The Houston Texans made a quarterback change in Week 2. That meant benching quarterback Brian Hoyer and rolling with quarterback Ryan Mallett. It also means the Texans know they don't have a quarterback that can get the job done.
By having such a quick hook on Hoyer, head coach Bill O'Brien sent a bad message to his team. It's a team that is now 0-2 and looking for answers. O'Brien doesn't have one at the quarterback position.
That answer wasn't Mallett. It wasn't Hoyer either, but the Texans long ago made their bed when they passed on four quarterbacks in the 2014 NFL draft. The top four quarterbacks in the 2014 draft won Sunday, but the Texans didn't.
It's not that O'Brien was stuck with Hoyer for the whole season, but making such a quick change was a sign of panic. Rolling Hoyer out there one more week to see if he could respond was the wiser move. Had he performed poorly again, making the change to Mallett would have been more justified. It still would have made more sense to give Hoyer three or four games to get comfortable.
Mallett was 27-of-58 for 244 yards, one touchdown and one interception Sunday. Hoyer was 18-of-34 for 236 yards with one touchdown and one interception against an arguably better defense in Week 1. There was minimal gain by making the switch, but a lot to lose. O'Brien played with the delicate psyche a football team that is on the brink of a lost season.
More from The Sports Daily:
---
---