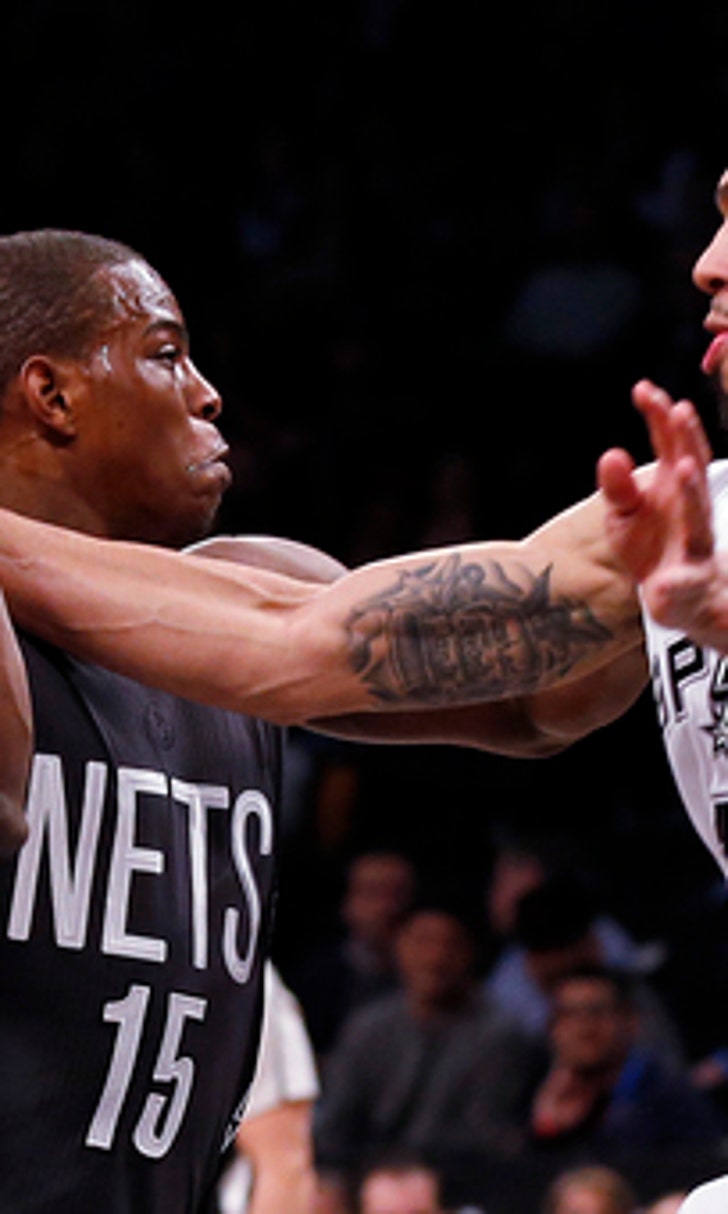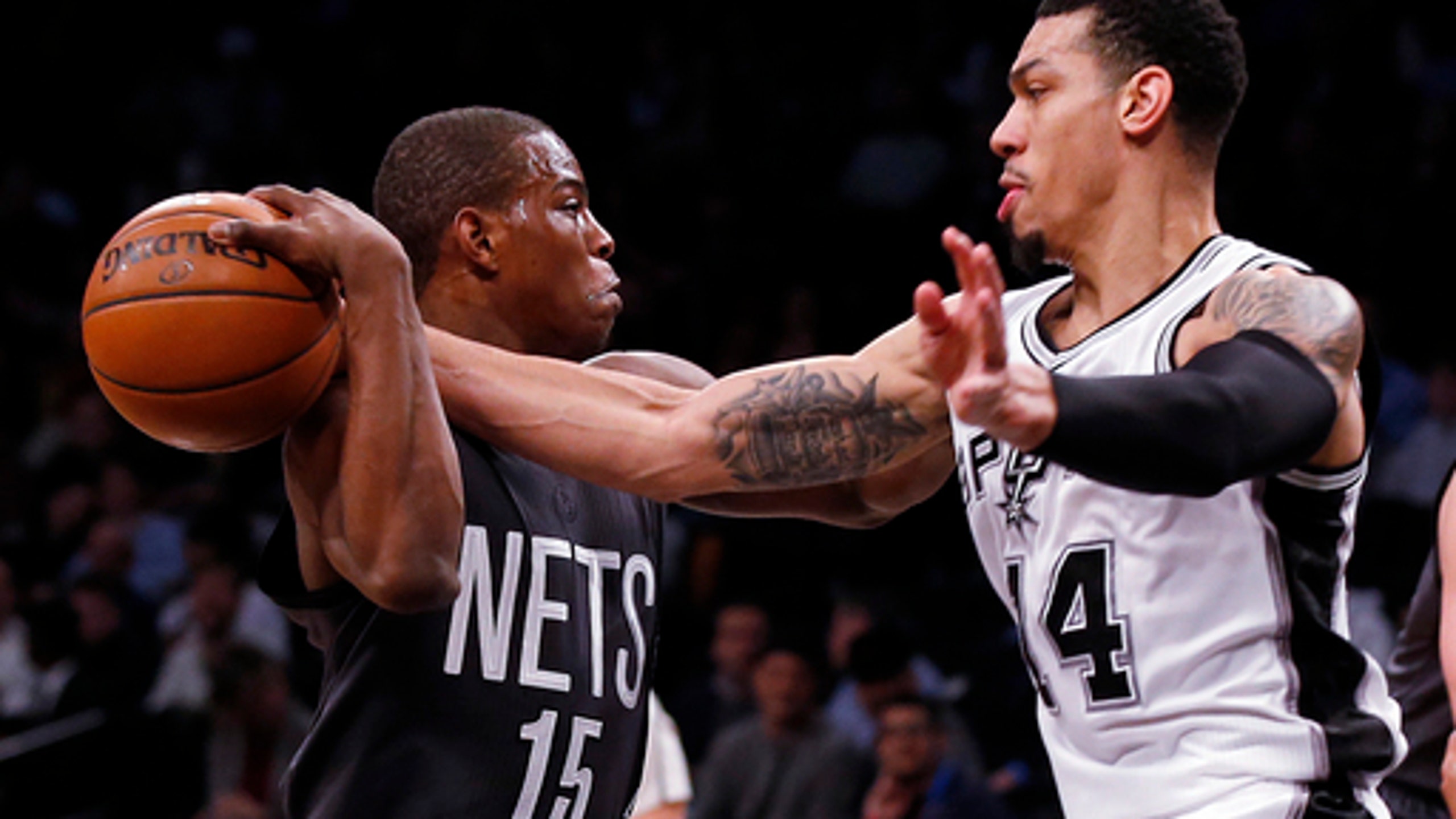 Spurs rout Nets 112-86 without Leonard, 3 other regulars (Jan 23, 2017)
BY AP • January 23, 2017
NEW YORK (AP) With star forward Kawhi Leonard and three other regulars out, the Spurs' lineup was different.
The expectations from their coach never are.
Patty Mills scored 20 points, LaMarcus Aldridge had 16 and San Antonio rolled to a 112-86 victory over the Brooklyn Nets on Monday night.
Pau Gasol (broken bone, left hand) and Tony Parker (sore left foot) didn't even make the road trip, while Manu Ginobili was scheduled for a night off but couldn't have played anyway because of back spasms. Then Leonard, the Western Conference player of the week, was scratched.
Without them, the Spurs put seven players in double figures and turned the game into a blowout with a 39-point third quarter. They improved to 19-4 on the road.
''Everyone gets excited to be able to get the chance to get out there and play, but nothing changes,'' Mills said. ''The game plan's still the same, what's expected of us is the same, so it's just that opportunity. But there is that excitement when we do it the right way, play the right way, share the ball and everyone does their little piece.''
The Spurs announced Leonard was resting, though coach Gregg Popovich said the All-Star forward had a sore left hand, which was wrapped after Leonard was hit while scoring a career-high 41 points in an overtime victory at Cleveland on Saturday.
''Our depth is one of our strengths and everybody's ready to play, and of course Pop makes it very clear what he expects out of us out there, whether it's the first-team guys or the role players doing that,'' said David Lee, who had 15 points off the bench.
Isaiah Whitehead scored 19 points for the Nets, who got more bad news before the game when they announced Jeremy Lin will be sidelined another three to five weeks after aggravating his strained left hamstring. They have lost eight straight at home.
''For whatever reason we didn't come out with the energy and that's one thing that our team I will say usually brings,'' Nets coach Kenny Atkinson said. ''Tonight we didn't bring it. I am disappointed. I am disappointed for the fans.''
TIP-INS
Spurs: With Gasol out, the Spurs signed veteran center Joel Anthony to a 10-day contract. The two-time NBA champion with the Miami Heat was with the Spurs in preseason but Popovich said they had too many players and no room for him. ... The Spurs have scored 100 or more points in 21 straight games, their longest streak since 22 in a row in 1995.
Nets: Brooklyn gave guard Caris LeVert the night off. LeVert had foot problems in college that delayed the start of his rookie season, but Atkinson said LeVert was just getting a night of rest and wasn't hurt. ... The Nets have lost the last four meetings.
POP THE POLITICIAN
Popovich chided himself for sounding like a politician when he said Leonard would be out for ''an injury that's not really an injury.''
''That's an ignorant statement, wasn't it?'' Popovich said, joking that ''I shouldn't have done that. But it wasn't a lie.''
TRADE TALK
Nets general manager Sean Marks said Lin's injury wouldn't influence whether he felt any urgency to trade center Brook Lopez, whose name is mentioned annually in trade rumors, before he could get hurt and ruin any chance of a deal.
''If things come up that make sense for us to move on, and that's got nothing to do with Brook, that's got to do with anybody, then we'll take a look at it,'' said Marks, a former Spurs player and assistant GM. ''If not, we won't just jump the gun because of this, no.''
UP NEXT
Spurs: Visit Toronto on Tuesday. San Antonio beat the Raptors 110-82 at home on Jan. 3.
Nets: Host Miami on Wednesday. The Heat have won four straight at Barclays Center.
---
---