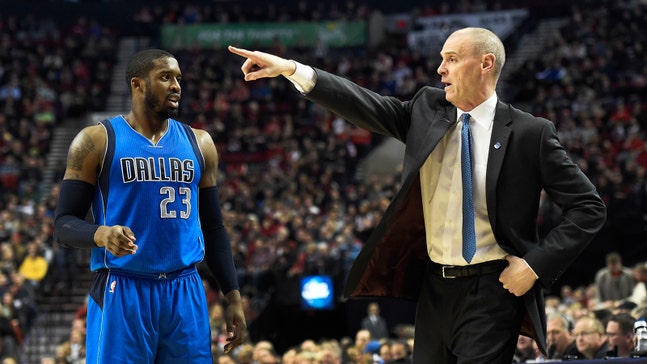 Rick Carlisle roasts Wes Matthews: 'He couldn't hit a bull in the [expletive]'
Published
Mar. 15, 2016 9:49 a.m. ET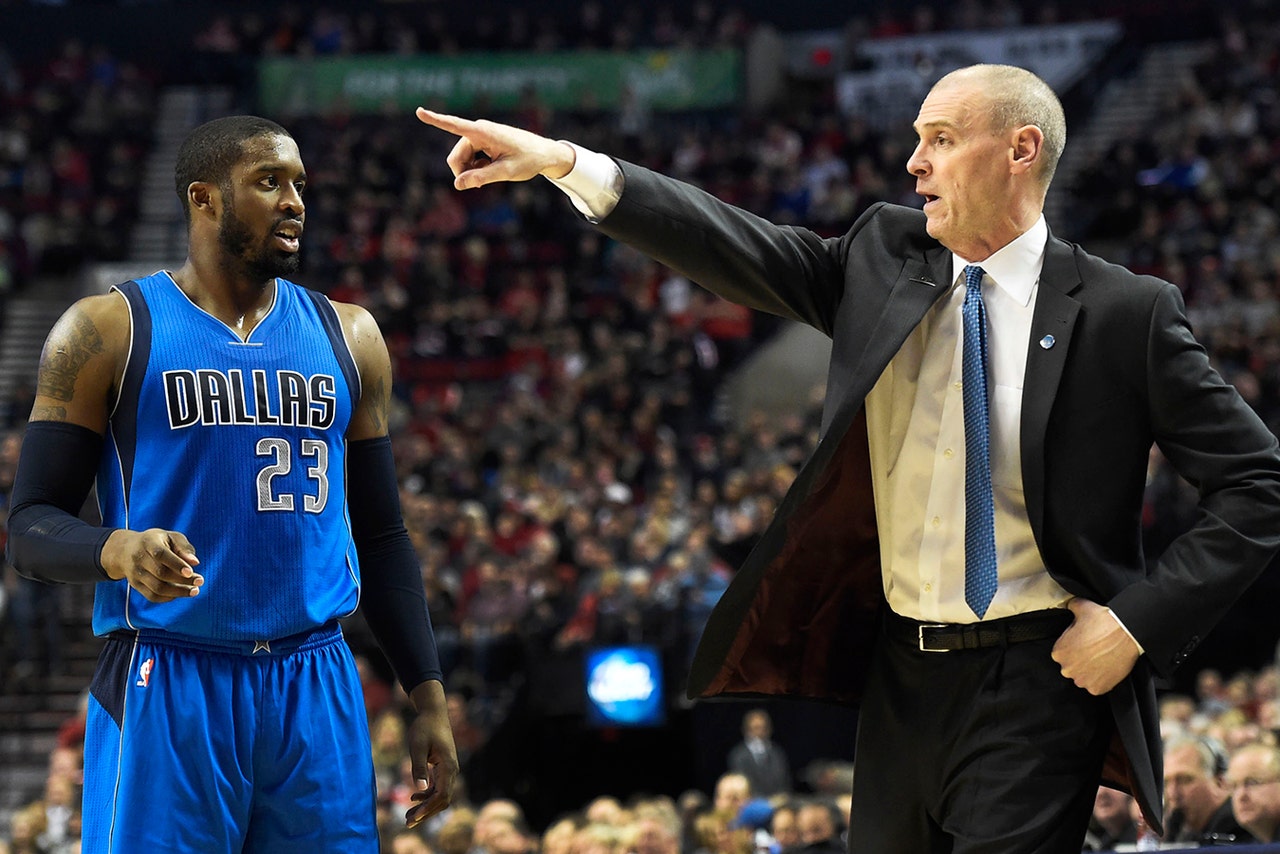 The Dallas Mavericks snapped their five-game losing streak with a humongous win over the Charlotte Hornets on Monday night. Chandler Parsons and Dirk Nowitzki (the team's two best players) combined for 47 points and 20 rebounds, while rookie Justin Anderson made the most incredible play of his career:
Afterward, Mavs head coach Rick Carlisle wanted to talk about his tenacious yet offensively inept shooting guard Wesley Matthews instead. This might be the most bizarre quote of the year:
Carlisle can say whatever he wants. The guy won a championship in 2011 and is under contract through 2022. Minus San Antonio Spurs head coach Gregg Popovich, Carlisle is credited with developing the most stable culture in the NBA. He's terrific. 
Matthews, on the other hand, is not. One year after tearing his Achilles and in the first season of a four-year, $70 million contract, the 29-year-old can't even make 40 percent of his shots. He's posting career-low numbers across the board and his PER is dangerously close to single digits (league average is 15.0). 
Offensively, the only area where he even looks remotely comfortable is in the post, where he remains one of the more efficient players in the league.
Against the Hornets, Matthews missed seven of his eight shots in 38 minutes, but, well, right now he's all Dallas really has to lean on at that spot. Hopefully, the former Portland Trail Blazer can bounce back and look like his former self at some point over the course of this contract.
---
---