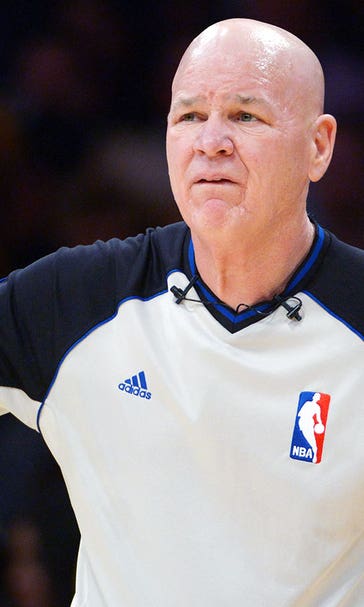 NBA to include referee names in play-by-play reports
April 17, 2015

NEW YORK -- The NBA will include referee names in its official play-by-play feeds alongside all calls reported to the table starting with the playoffs.
The league says Friday the calls will include fouls, technical fouls and all violations, such as goaltending, lane violations and 3-second violations.
The officials' names will be included into the game reports and box scores that appear online.
It's the latest initiative by the league to make its officiating program more transparent. It recently began posting ''last 2 minutes reports'' online that detail the accuracy of all officiating calls made in the last 2 minutes of close games.
The league also opened a replay center this season, which it says reduced the average time of reviews to 42 seconds. There were 1,596 replays that were upheld or overturned, with 80.8 percent being upheld.
---
---