Hawks lose their streak, Twitter feed loses its W's (but not its cool)
BY foxsports • February 3, 2015
The Atlanta Hawks no longer have the NBA's best record. They no longer have the NBA's longest winning streak, too.
But they still have the coolest Twitter feed going — certainly the best among teams who fell one win short of a 20-game winning streak.
Entering Monday night, Atlanta was sporting a 40-8 record and a whopping 19-game winning streak — tied for fifth-longest in NBA history. Earlier during the streak, the team's official Twitter feed pledged to add another 'W' to the team's name for each winning during the streak.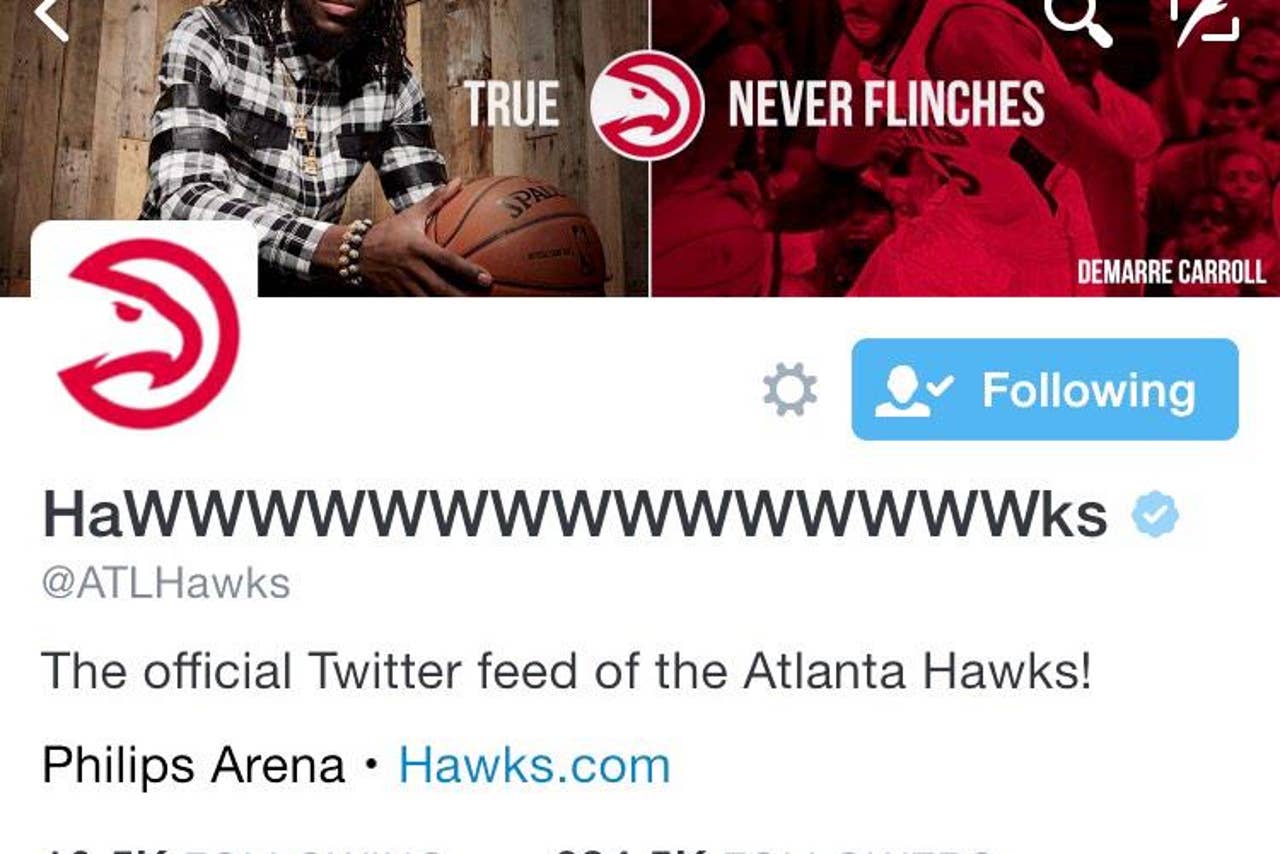 But on Monday, the Hawks got off to a slow start against Anthony Davis and the New Orleans Pelicans. And it was clear early on that the streak was in serious trouble. But ever the gracious Twitter feed, respect to Davis was offered up over any rant or cry for a rally.
Hoping for a second-half comeback, Atlanta instead saw more of the same in the third quarter. Still, the Hawks' Twitter handlers weren't sweatin' it.
But in the end, there would be no 20-game winning streak. A 115-100 win by the Pelicans ended the streak — and dropped the Hawks percentage points behind the Golden State Warriors for top record in the NBA. And for the Twitter feed ... stunned silence.
Before, finally, some emotion (and that changed Twitter handle, which went down after the loss).
And then the retrospect. The Hawks in January became the first team in NBA history to go 17-0 in a calendar month. But like the Seahawks, February has not been kind to the Hawks.
Unfortunately for Atlanta, there will be no turning back the clock. And fast forward doesn't look too good, either. Next up? The surging 31-17 Washington Wizards on Wednesday, before hosting those Warriors on Friday.
But hey, fun while it lasted!
---
---