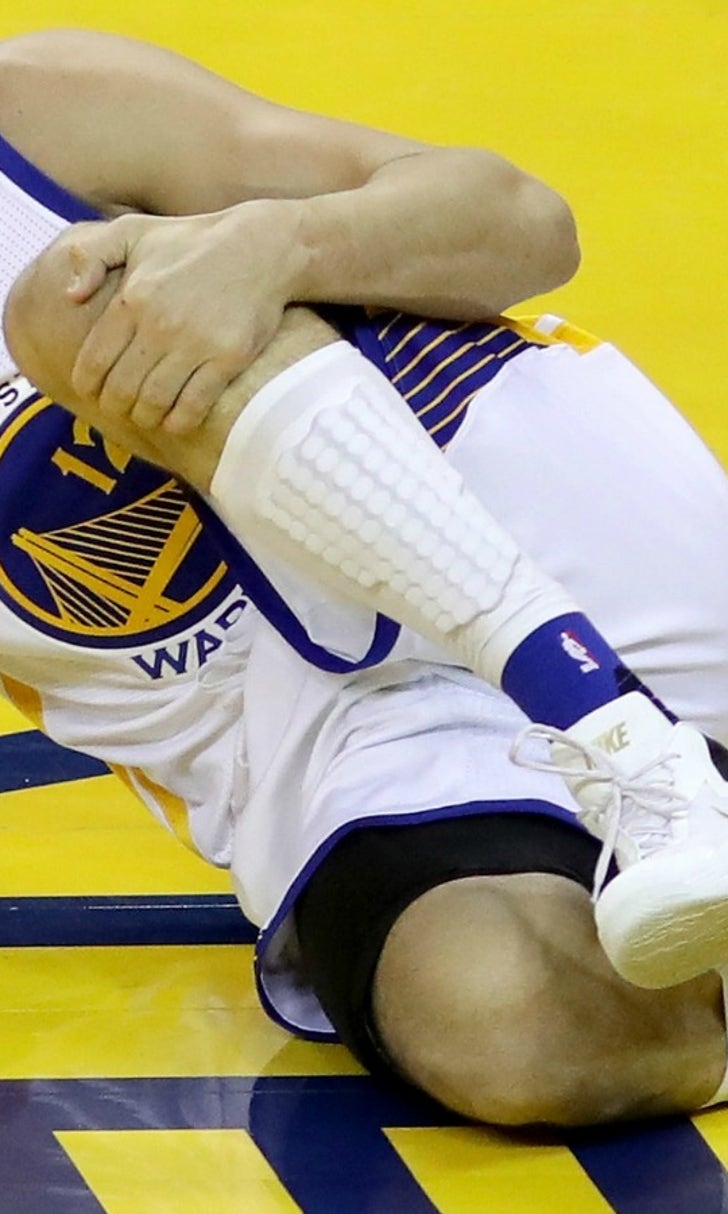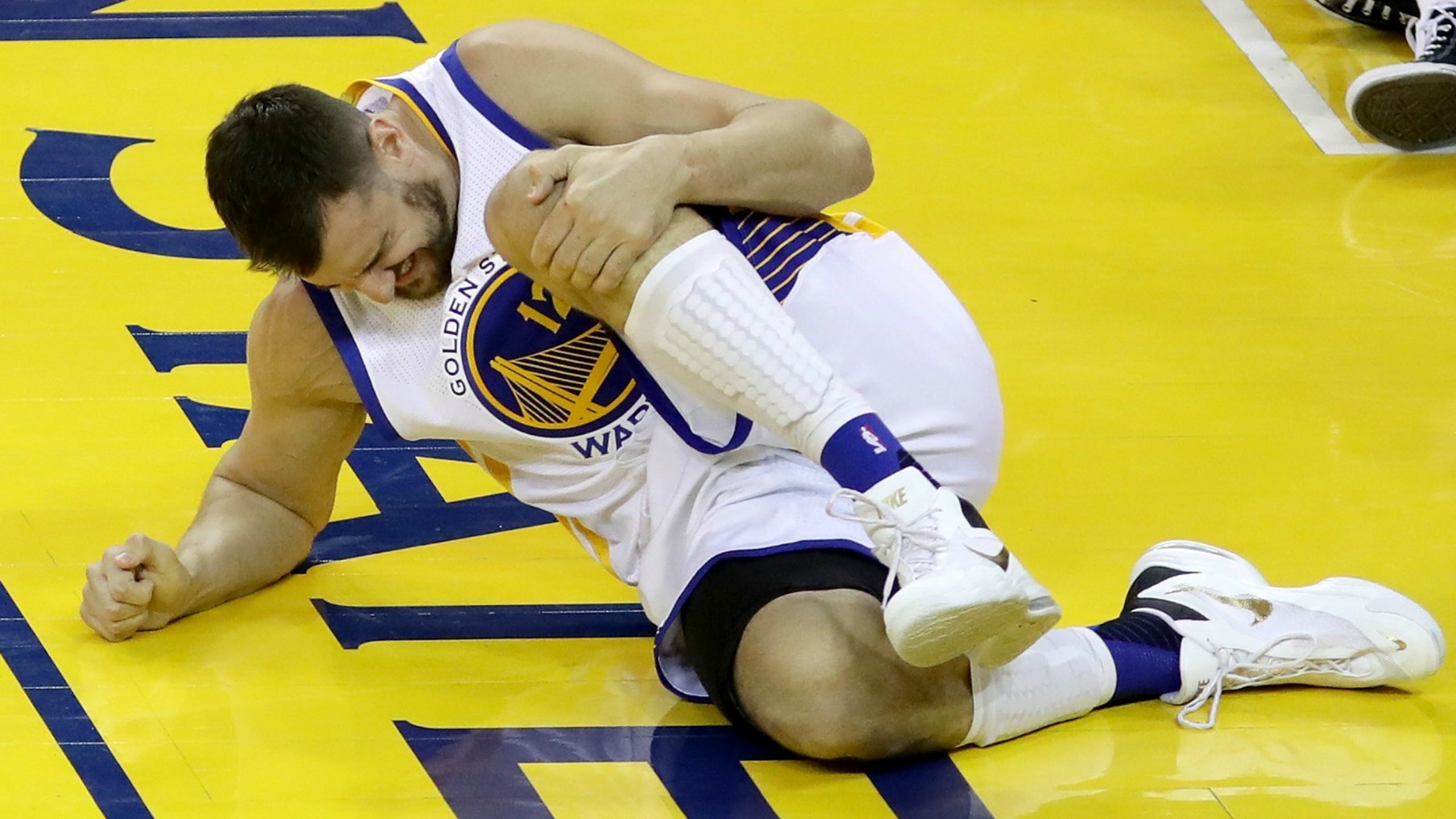 Andrew Bogut not convinced collision with J.R. Smith was a basketball play
BY foxsports • June 16, 2016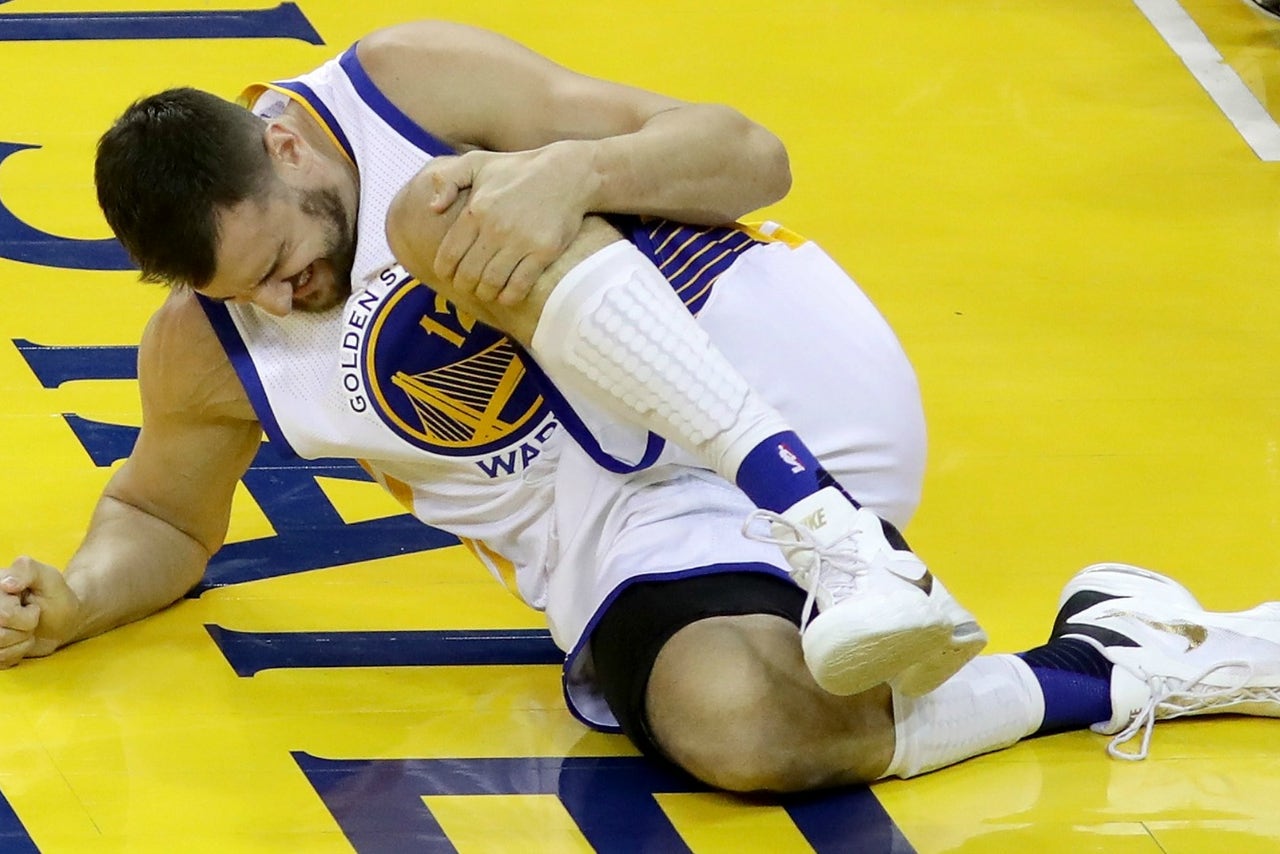 Andrew Bogut will be just a spectator for the rest of the Finals after suffering a knee injury in Game 5. But it appears Bogut is not totally sure the cause of his injury was on the up-and-up.
Three days after J.R. Smith collided with the Golden State Warriors center, Bogut is questioning if the play was accidental.
"I don't know how he fell and all that, but tough for interpretation," Bogut said Thursday, via the San Jose Mercury News.
Smith crashed into Bogut's legs after the veteran center blocked his shot in the third quarter of Game 5. Bogut suffered bone bruises and a significant injury after he said he heard two cracks.
"I blocked his shot," Bogut said. "Somehow he cannonballed right into my shin with his shoulder. It was painful."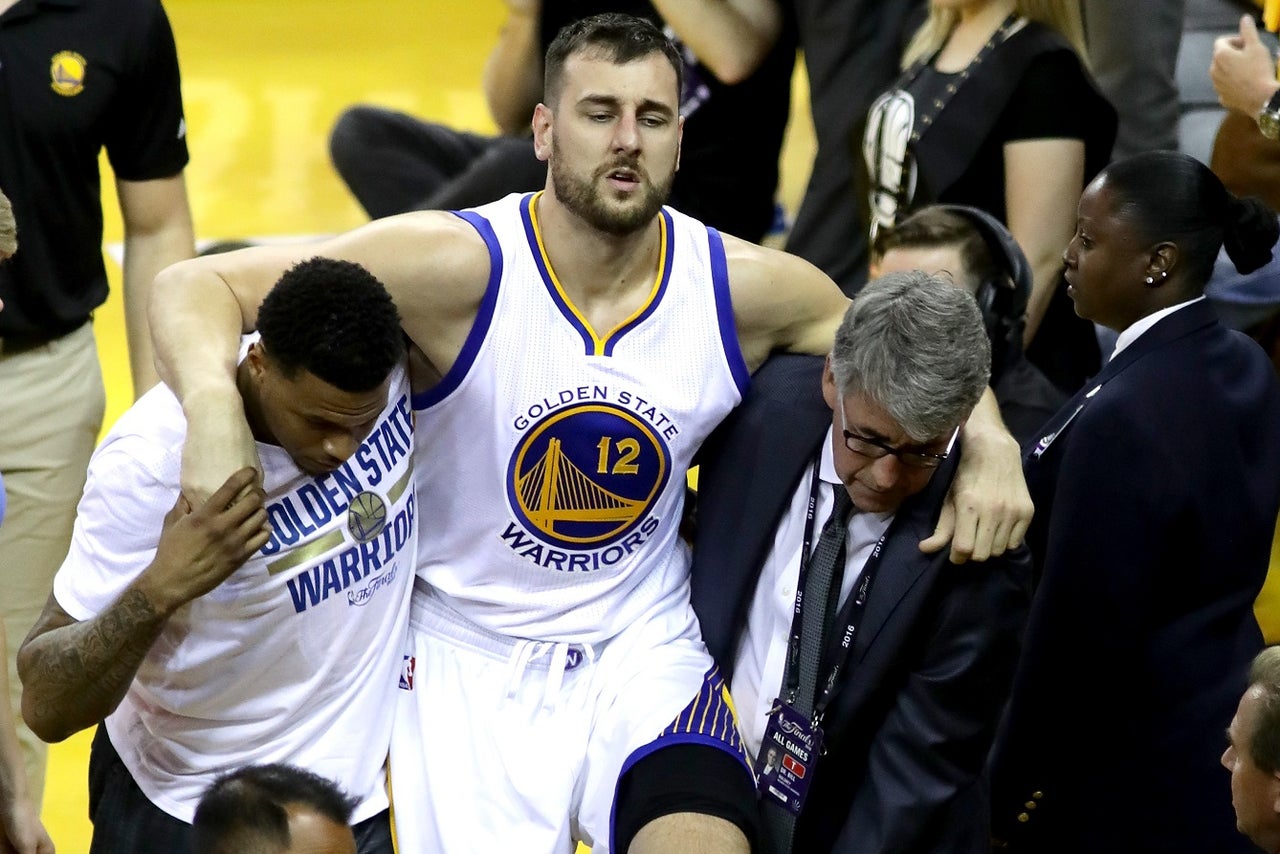 Smith defended the situation Wednesday, saying it was a "basketball play."
"I fell slow to the ground, and he went down," Smith said. "It's a basketball play. It's not like I'm out there trying to take his legs out."
Bogut is expected to need six to eight weeks to recover, and has said it was "very unlikely" that he could suit up for Australia at the Olympics next month.
"Obviously it's frustrating, but nothing I can really do about it," Bogut said. "They say it could have been worse, but it's still pretty disappointing.
"It's no injury that I can shoot up and try to go out there and try and play because I would give it a shot if I could."
---
---