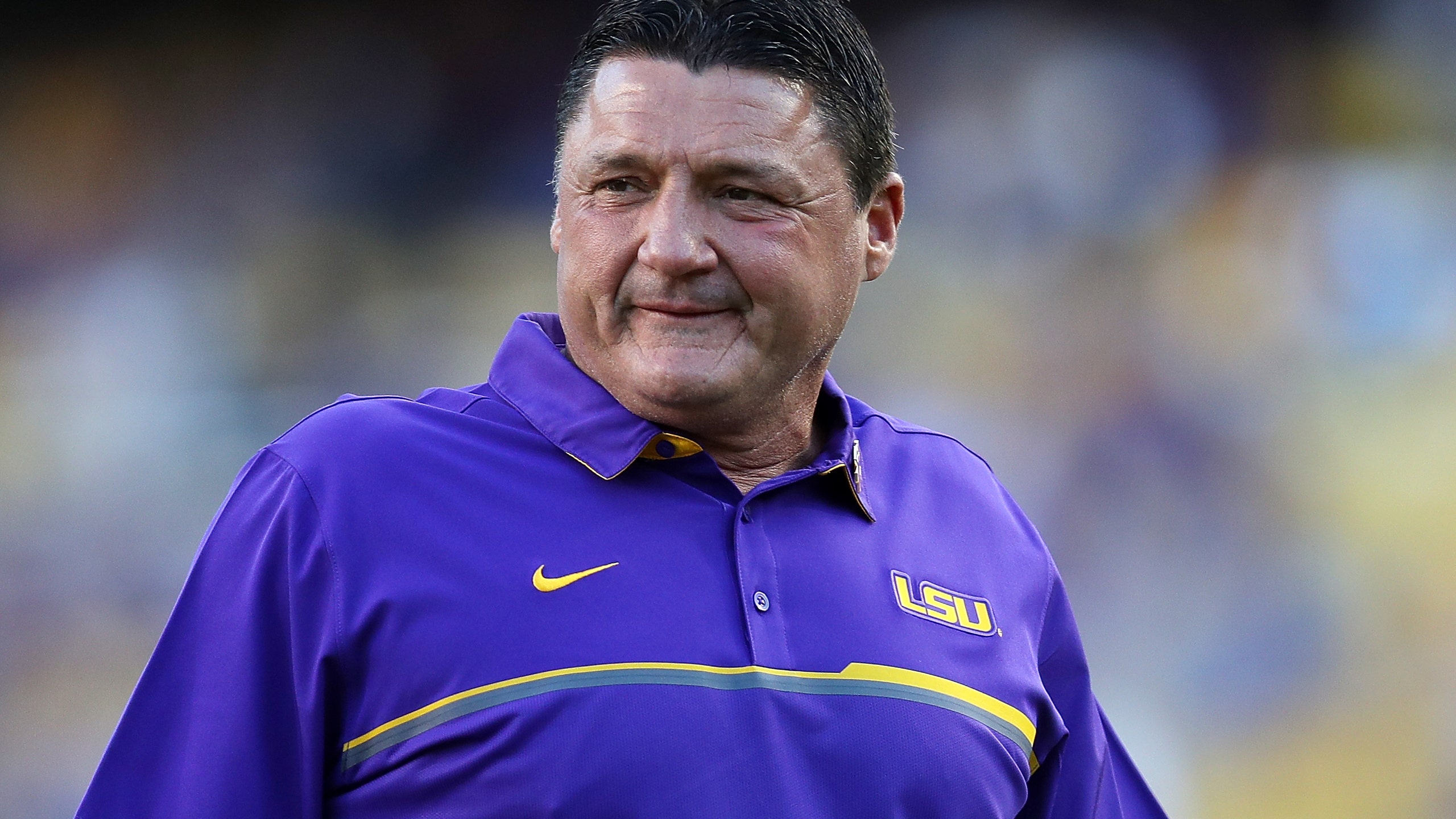 6 sleepers that could spoil the College Football Playoff race
BY Stewart Mandel • November 15, 2016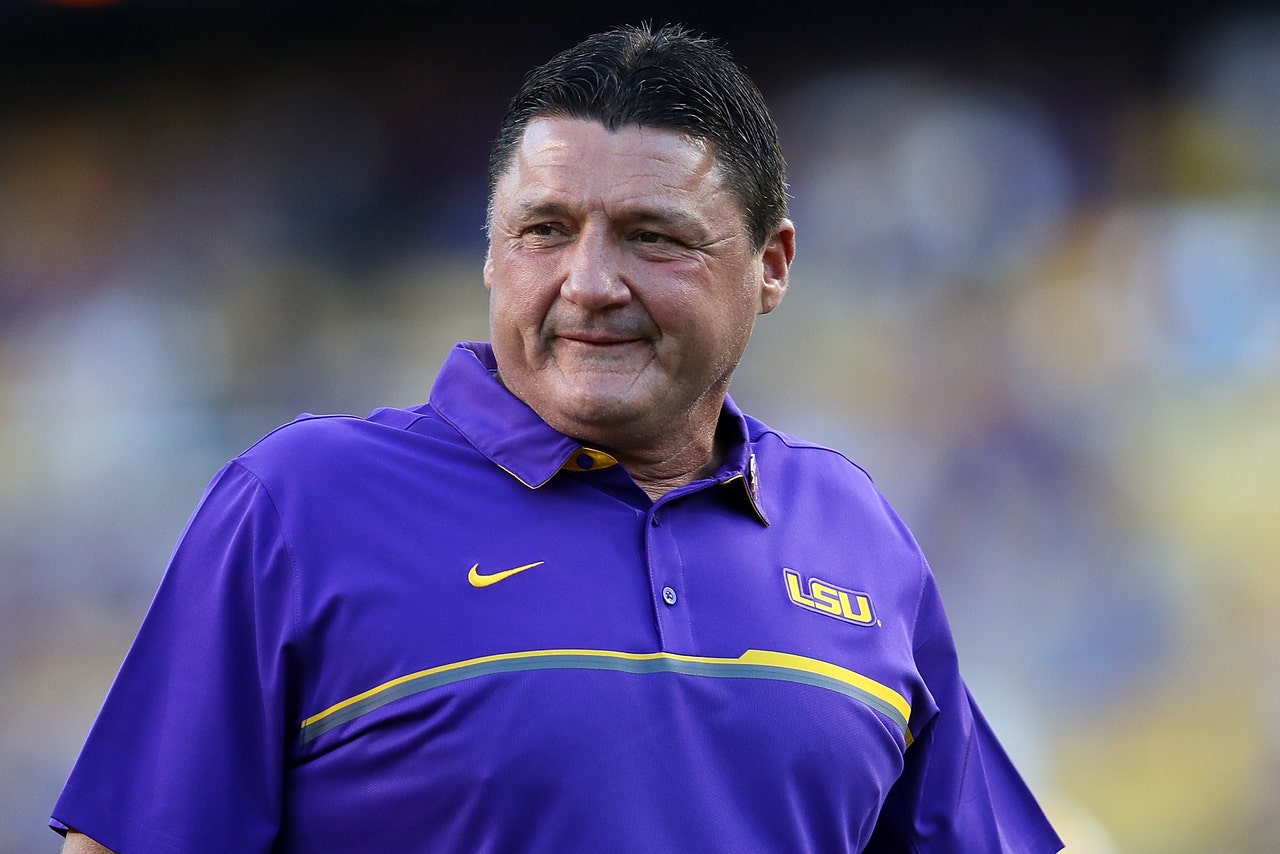 Hey everybody. It's Monday. Time for Immediate Recovery.
(Note: To send questions for my Wednesday Mailbag, email Stewart.Mandel@fox.com)
*****
The esteemed College Football Playoff selection committee convenes Monday and Tuesday in Grapevine, Texas, this year with a new chairman (Kirby Hocutt) and three first-year members (Jeff Bowers, Herb Deromedi and Rob Mullens).
And if all they had to do was rank the top four teams, they'd be finished before lunch the first day.
Alabama.
Clemson.
Michigan.
Washington.
Flip a coin whether it's No. 2 Clemson/No. 3 Michigan (based on resumes) or No. 2 Michigan/No. 3 Clemson (eye test and/or advanced stats). These four are the lone remaining undefeated Power 5 teams, and if the season ended today, these would be your four playoff teams.
But the season doesn't end today. And barring an unprecedented occurrence, they're not all going to finish undefeated.
So which teams expected to check in much further down the rankings Tuesday could play spoiler over the next five weeks?
LSU (5-2): Yep – it's Alabama-LSU week. And while the Tide have mostly dominated their first eight foes, it's rarely easy for them when visiting Baton Rouge. Nick Saban has taken his team to Death Valley four times, losing once (24-21 in 2010), winning in overtime twice (27-21 in 2008 and 20-13 two years ago) and on a last-minute AJ McCarron touchdown drive in 2012 (21-17).
All those of course were against Les Miles. Can Leonard Fournette avenge last year's nightmare performance in Ed Orgeron's first LSU-'Bama game as head coach?
Auburn (6-2): The Tigers were one second against LSU from starting 1-3. Instead, they've won five straight and morphed into an offensive juggernaut, one that's averaging 303 rushing yards, No. 3 nationally behind only option teams New Mexico and Army. There's a decent chance the Tigers will be 6-1 in the SEC heading into the Nov. 26 Iron Bowl, where they'll attempt to pull a 2013 all over again and thwart Alabama's title hopes.
Note that neither set of Tigers control their own destiny in the SEC West. However, were either to win the rest of their games and win the conference, they'd almost certainly become a two-loss playoff team.
Wisconsin (6-2): The Badgers' overtime win against Nebraska on Saturday kept them alive in the Big Ten West, though they still need another Huskers loss (likely this week at Ohio State) and can't slip up Saturday at much-improved Northwestern. Oh, and Minnesota somehow holds the same record currently. (They meet Nov. 26 in Madison.)
Wisconsin, whose opponents to date are a combined 43-21, has played just a ridiculous schedule, which the committee is likely to reward. Don't be surprised if the Badgers check in higher than several one-loss teams Tuesday night. And if they do reach Indianapolis, they've already shown they can hang with Michigan (lost 14-7) and Ohio State (lost 30-23 in overtime). ESPN execs hoping for an all-blueblood playoff field might get nervous about that scenario.
Virginia Tech (6-2): Clemson has all but locked up the ACC Atlantic, effectively holding a two-game lead over Louisville with only games left at home against Syracuse and Pittsburgh and at Wake Forest. The Tigers' bigger challenge, though, could come in the conference championship game.
The Hokies are tied for first in the Coastal with UNC, whom they previously beat 34-3. QB Jerod Evans has shined in consecutive Thursday night wins over Miami (37-16) and Pitt (39-36). Tech could make things messy for the committee if it's an 11-2 ACC champ but Clemson and Louisville are both one-loss non-champs.
Washington State (6-2): There are six teams in the country with 5-0 conference records. Believe it or not, Mike Leach's is one of them. QB Luke Falk is doing what Leach's quarterbacks do – 72.6 percent completions, 24 TDs, five INTs. And Leach is doing what he does – going for it on fourth and 2 from his own 43 with a four-point lead late in the fourth quarter Saturday against Oregon State.
Whether or not Washington suffers a loss between now and then, this year's Apple Cup is in Pullman the Friday after Thanksgiving. The series has a long history of bizarre upsets. With their light schedule to date (two wins over plus-.500 opponents), the Huskies might not be able to afford a loss, but this one in particular could cost them the Pac-12 North.
Colorado (6-2): In one of this season's most surprising stories, the long-dormant Buffs are alone in first place in the Pac-12 South (4-1). They'll likely be favored in all four remaining games, given UCLA, Washington State and Utah all come to Boulder (where CU has thus far outscored its opponents 143-29). And the defensively stingy Buffs have allowed just 44 points over their past four games.
All of which is a long way of saying, if Washington makes it to Santa Clara, it may face a 10-2 Colorado team.
Just like we all predicted.
And now, a few more takeaways from Week 9 as we reset the landscape for Week 10.
A major NCAA record may soon be broken
With a 223-yard night last Friday against Utah State, San Diego State running back Donnel Pumphrey rose to No. 5 on the FBS all-time career rushing list with 5,741 yards. If he maintains his current national-leading average of 183.63 yards per game, Pumphrey would break Ron Dayne's 17-year-old record of 6,397 in the Aztecs' Nov. 26 game against Colorado State.
Somehow, no one is talking about this.
Granted, there are caveats. Dayne, like former record-holders Ricky Williams and Tony Dorsett before him, played before the NCAA began recognizing bowl stats. Dayne, who had three 200-yard bowl games (including two Rose Bowls), is unofficially credited with 7,125 career yards, a mark Pumphrey won't likely approach even with a conference championship and bowl game. Heck, Pumphrey has already played in one more career game (48) than Dayne did.
Between that and the fact he plays for a Group of 5 school, Pumphrey won't likely enjoy the same fanfare as Heisman winners Williams and Dayne for reaching No. 1, but let's be real -- it'd still be a remarkable accomplishment, especially in this broader age of increased passing and reduced carries.
USC has found its newest star quarterback
Since taking over the Trojans' starting job in Week 4, redshirt freshman Sam Darnold has emerged as the nation's seventh-rated passer, completing 67.4 percent of his passes for 18 touchdowns and just three picks. More importantly, he's led USC (5-3, 4-2 Pac-12), once 1-3, to four straight victories, and in doing so quieted Helton's critics.
"It's the game I've been playing since third grade," the athletic 6-foot-4, 225-pounder told reporters. "I don't think any stage is really, like, too big for me."
Darnold, who last Thursday threw five touchdowns against Cal, will get a chance to shred another horrendous defense Saturday against Oregon (3-5, 1-4). He'll also go head-to-head with another promising freshman, the Ducks' Justin Herbert, who in just his third career start tied a school record with 489 passing yards in a 54-35 rout of Arizona State.
It may be too soon to Row the Boat
The most interesting story to watch with Tuesday night's rankings may be the Group of 5 pecking order after upstart Wyoming knocked off presumed frontrunner Boise State 34-32 on Saturday night. That upset left 8-0 Western Michigan as the only remaining undefeated G5 team.
But the committee is not the BCS formula, and it doesn't automatically order teams by number of losses. Boise (7-1, 3-1 MWC), which beat 6-2 Washington State, 4-4 BYU and 2-6 Oregon State out of conference, has played a tougher schedule (67th in Sagarin) than P.J. Fleck's Broncos (100th), even with the latter's wins over 4-4 Northwestern and 2-6 Illinois. The MWC is stronger than the MAC.
But Western fans need not get alarmed yet if they check in below Boise. The committee's golden ticket to the Cotton Bowl goes to the highest Group of 5 conference champion. The Broncos (8-0, 4-0 MAC) need no help to win theirs, while Boise is now a game behind Wyoming (6-2, 4-0) in their division.
The SEC East truly stinks
This was supposed to be the year Tennessee finally won something of substance. Instead, the reeling Vols (5-3, 2-3) lost their third straight game Saturday at rebuilding South Carolina (4-4, 2-4) and fell out of the polls Sunday.
Georgia RB Nick Chubb was supposed to contend for the Heisman. Playing behind a woeful offensive line, he managed just 20 yards on nine carries, and the Dawgs (4-4, 2-4) managed just eight first downs the entire game in a 24-10 loss to division leader Florida (6-1, 4-1).
All you need to know about the weaker half of America's proudest conference is that Kentucky (5-3, 4-2) is currently alone in second place. In football. The Wildcats, which lost their opener to Southern Miss and lost 45-7 to Florida and 34-6 to Alabama, have strung together wins over South Carolina, Vanderbilt (4-4, 1-3), Mississippi State (3-5. 1-3) and Missouri (2-6, 0-4).
Congrats, I guess.
Someone will win the Big 12
Down went undefeated West Virginia (37-20 at Oklahoma State). So, too, did undefeated Baylor (35-34 to Texas). And hardly anyone was particularly surprised because hardly anyone was that high on those teams to begin with.
Now, the Big 12 is right back where it started, minus the playoff hopes. Preseason favorite Oklahoma (6-2, 5-0 Big 12) is alone in first place, and believe it or not this is Bob Stoops' best start to conference play since 2004. But for all the fireworks generated by Baker Mayfield, Joe Mixon and Dede Westbrook, the Sooners' defense – ranked in the 70s nationally even after holding woeful Kansas to 170 total yards Saturday – hardly inspires confidence.
West Virginia (6-1, 3-1) still looks like the most complete team in the league. It owns both the nation's 24th-rated offense (6.41 YPP) and 31st-ranked defense (5.16 YPP), the latter a veritable Steel Curtain by Big 12 standards. Saturday's game in Stillwater largely turned on three turnovers inside the Mountaineers' 15-yard-line. And WVU gets Oklahoma at home on Nov. 19.
But watch out for Oklahoma State (6-2, 4-1), which reentered the polls Sunday and likely never would have left if not for that officiating-marred loss to Central Michigan. That is, of course, if you're still watching the conference at all.
Just for (not as much) fun …
Saturday night in Tallahassee, Clemson QB Deshaun Watson led his third game-winning touchdown drive in October alone (vs. Louisville, NC State in overtime and at Florida State). But just like the other two games, his own turnovers – in this case two interceptions – helped the opponent go ahead in the first place.
Watson is a terrific player, obviously, but I've still yet to include him in my Heisman Top 5. And I'm taking a lot of flak for it (in particular from colleague and former Heisman winner Matt Leinart). But end of day, I'm not a "best player on the best team" voter. I pay close attention to stats. And Watson's this year simply aren't Heisman-caliber.
To put it in perspective, I looked up numbers for the past five Heisman-winning QBs. Here they are, followed by Watson's to date (stats in order: completion percentage, YPA, TDs, INTs, rating, rushing YPG, rushing TDs).
2010 Cam Newton: 66.1 / 10.2 / 30 / 7 / 182.0 / 113.3 / 20
2011 Robert Griffin III: 72.4 / 10.7 / 37 / 6 / 189.5 / 53.8 / 10
2012 Johnny Manziel: 68.0 / 8.5 / 26 / 9 / 155.3 / 108.5 / 21
2013 Jameis Winston: 66.9 / 10.6 / 40 / 10 / 184.8 / 15.6 / 4
2014 Marcus Mariota: 68.3 / 10.0 / 42 / 4 / 181.7 / 51.3 / 15
2016 Deshaun Watson: 63.5 / 7.7 / 22 / 10 / 145.9 / 40.8 / 1
Sorry to be a downer. But if voters truly believe Watson is having one of the five best seasons of any player in the country (or at least any quarterback or running back), they're not paying close enough attention.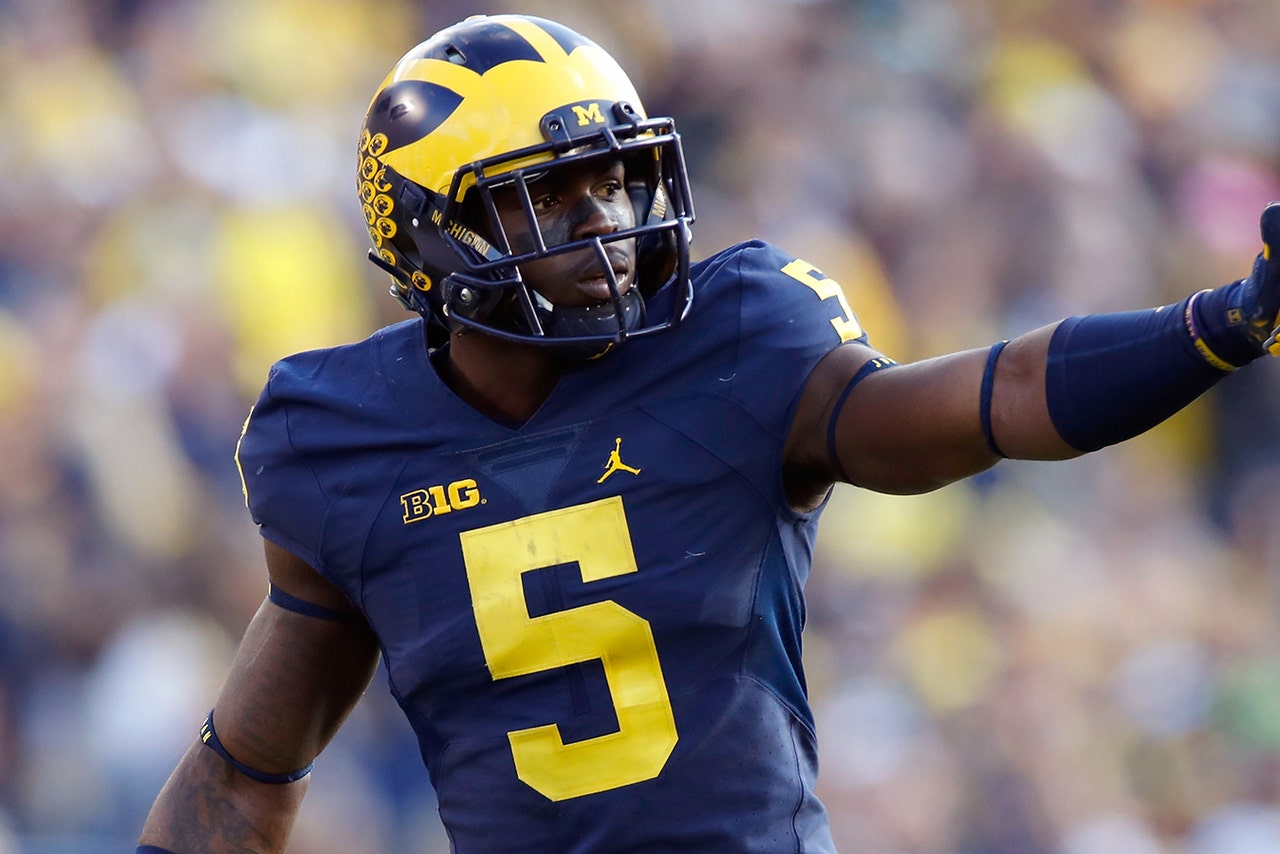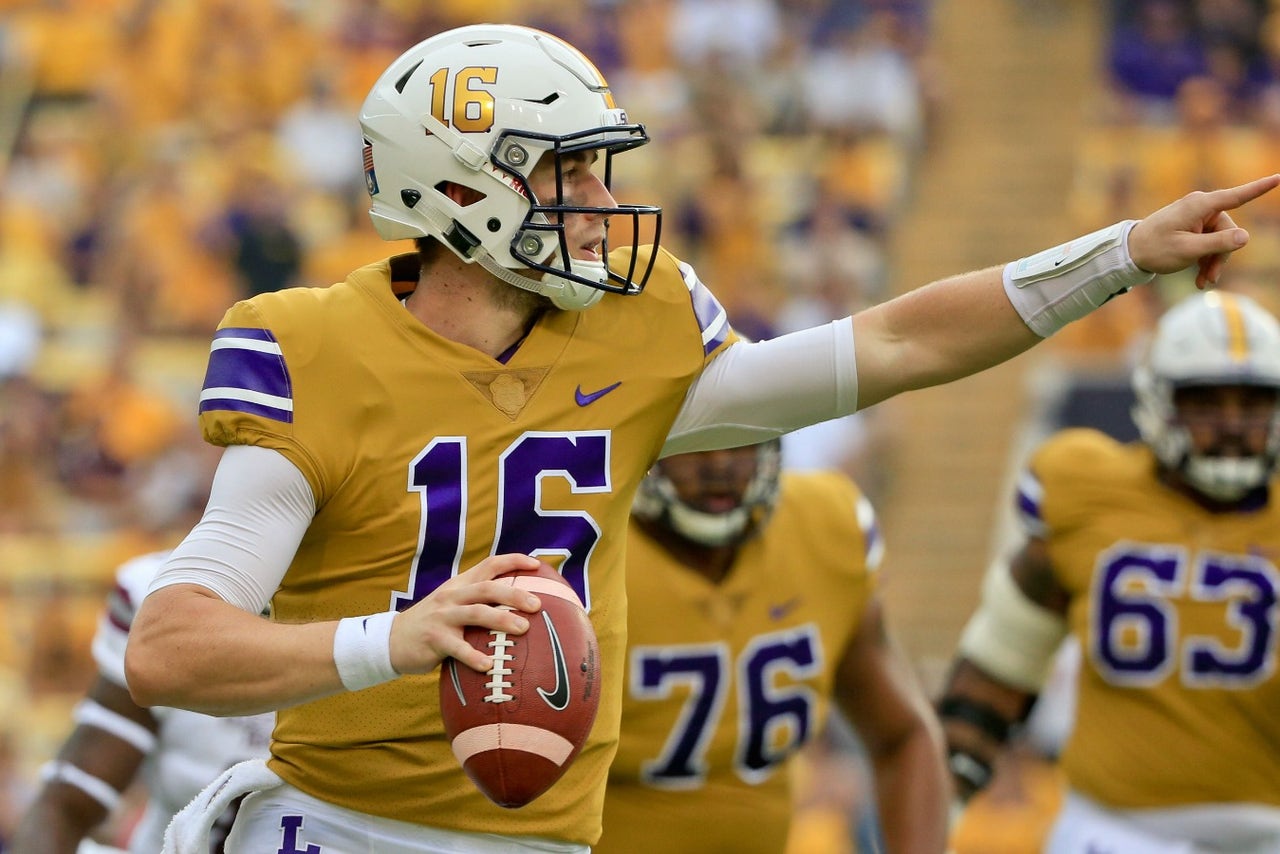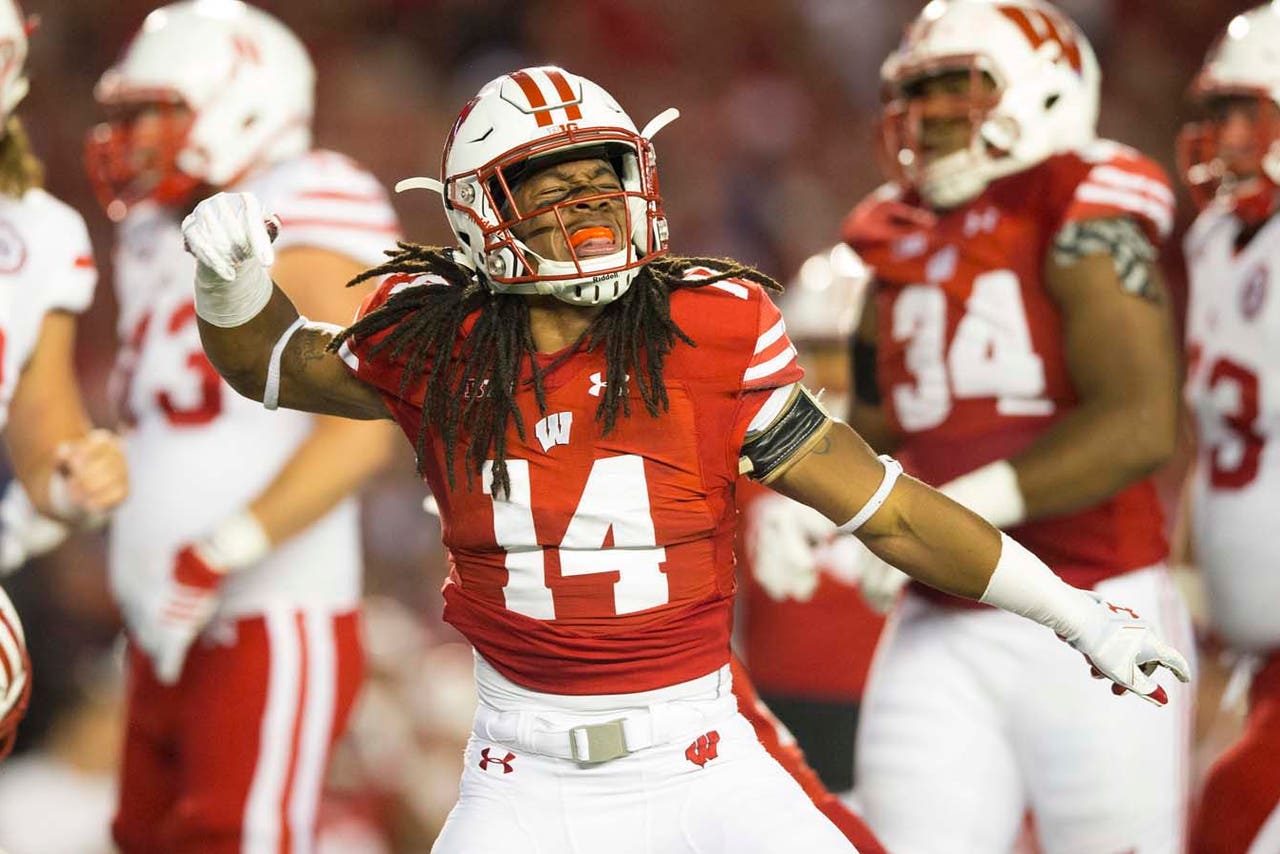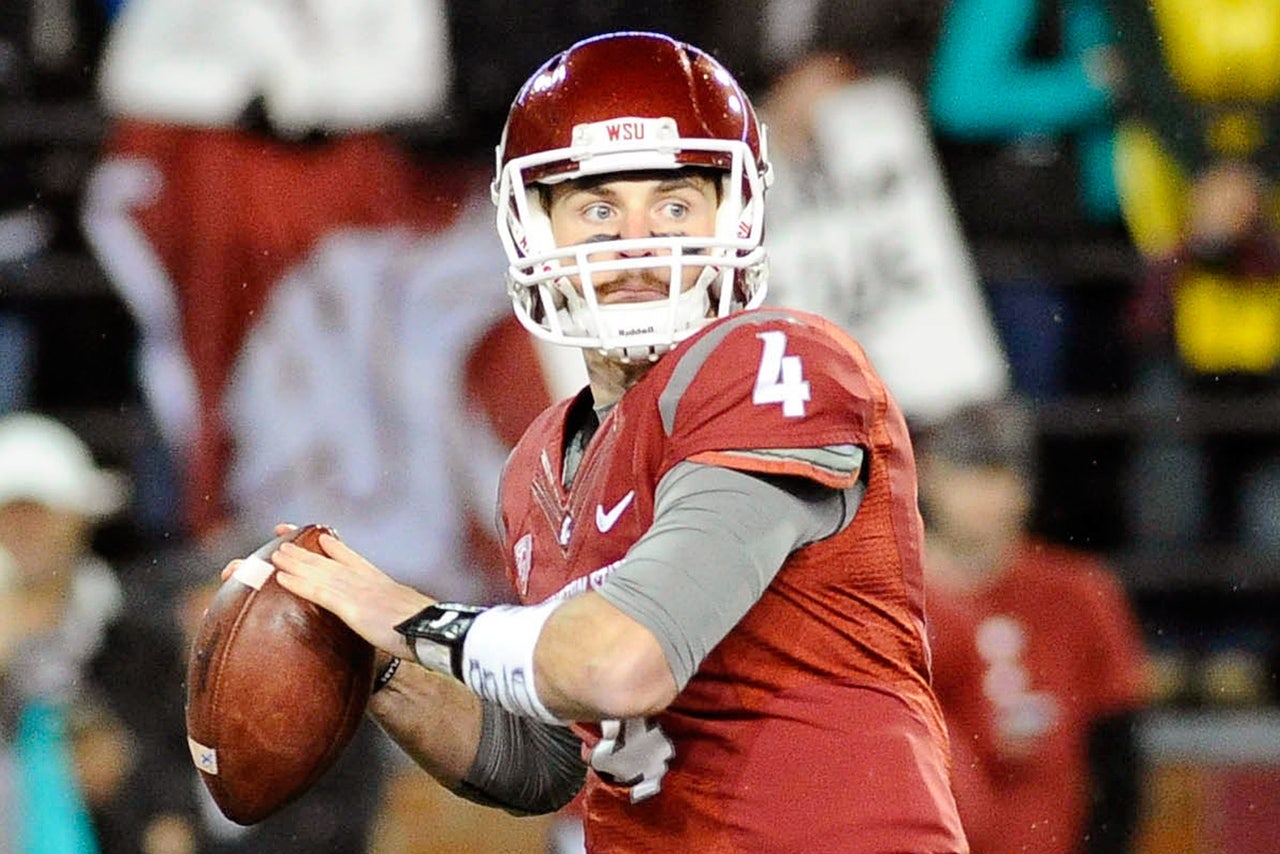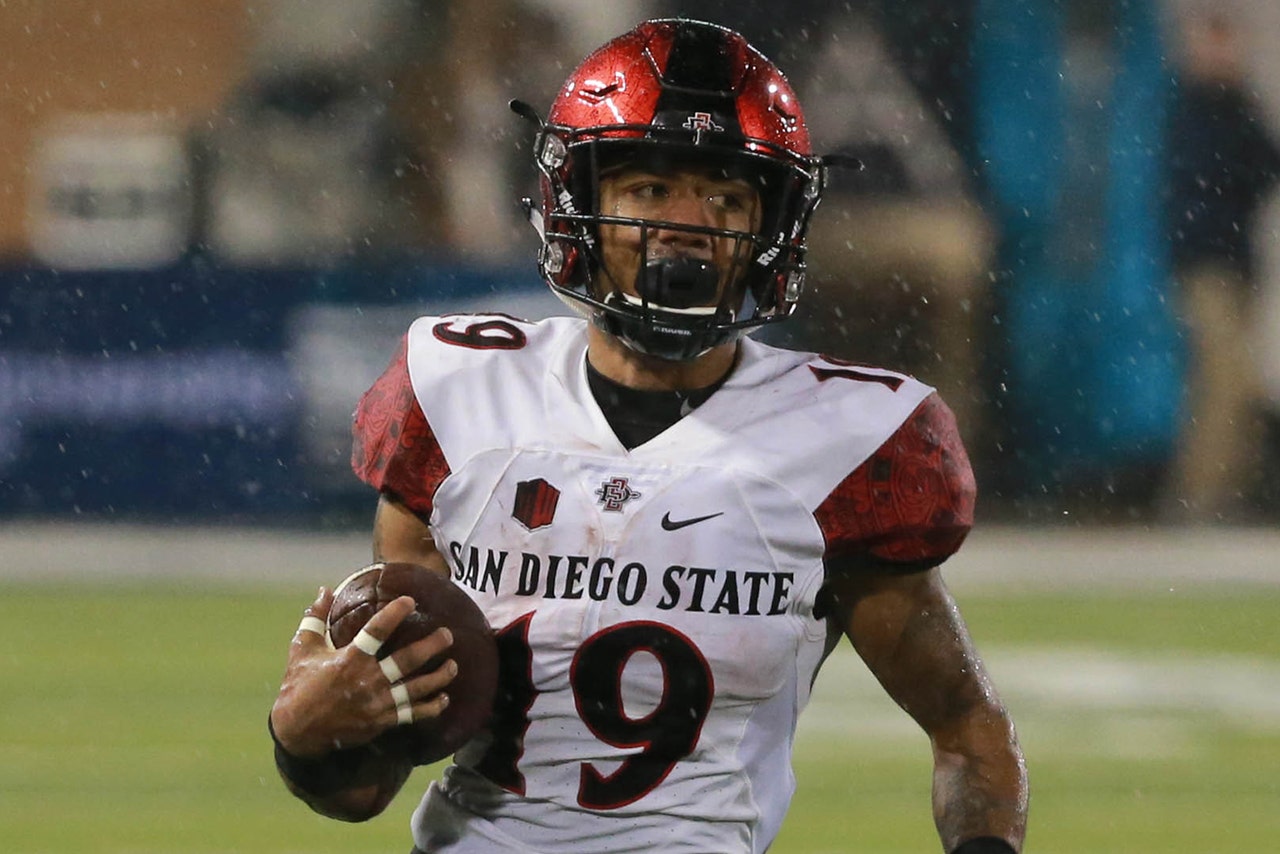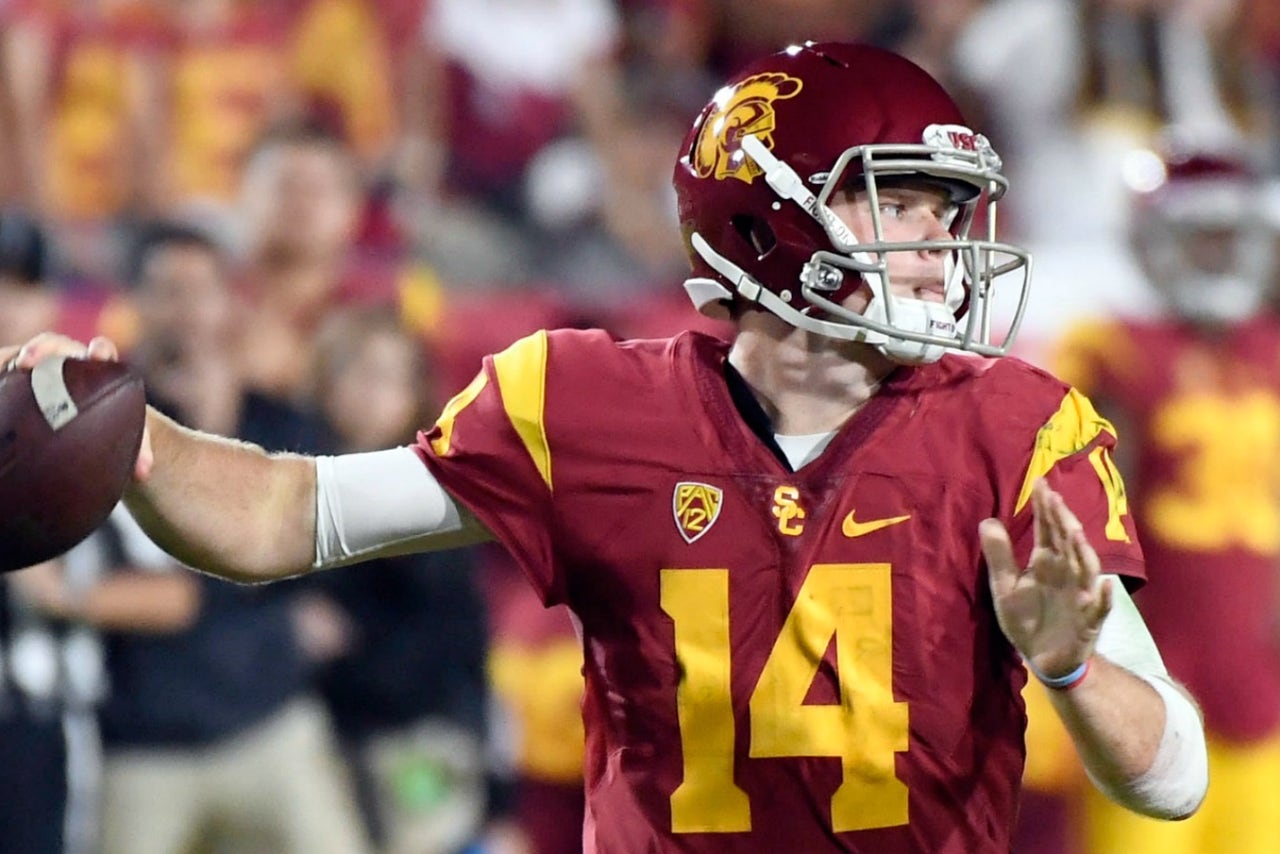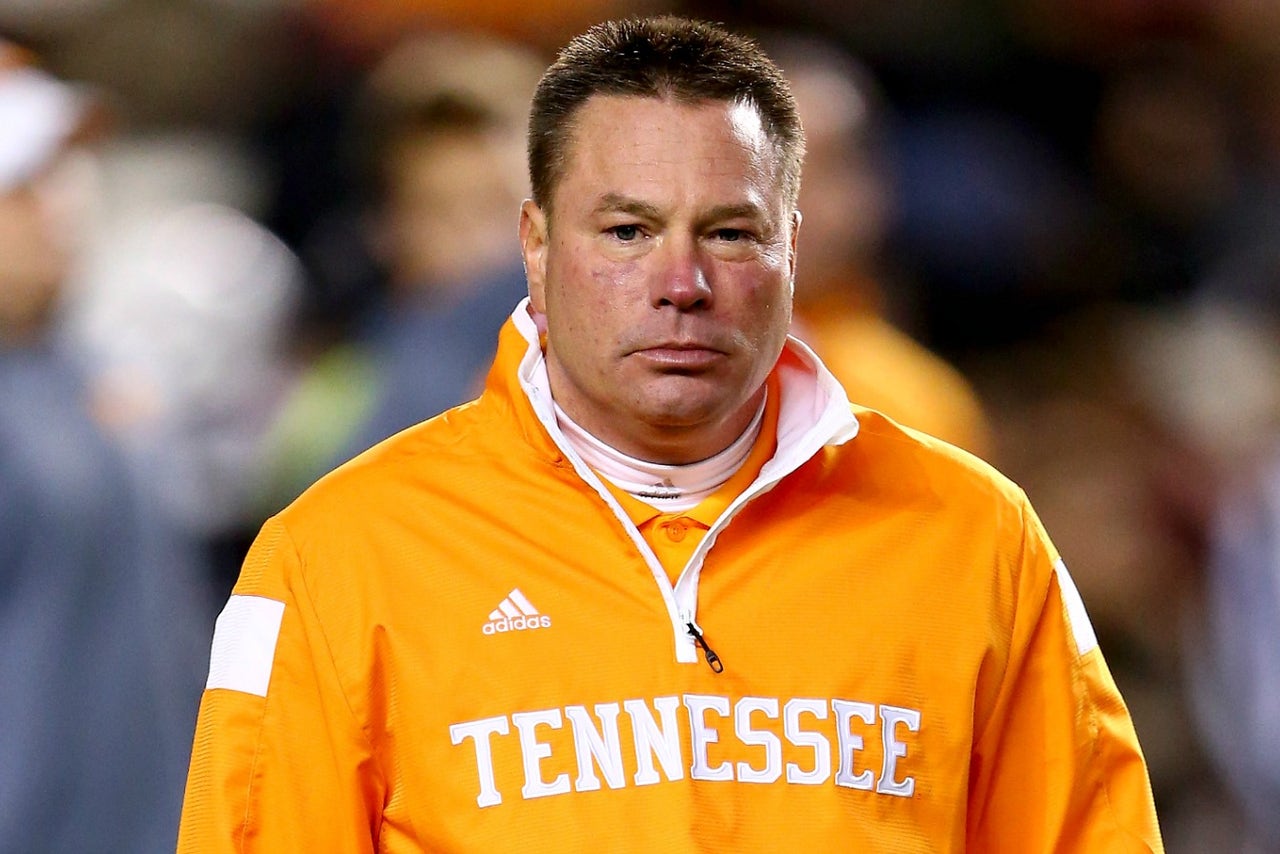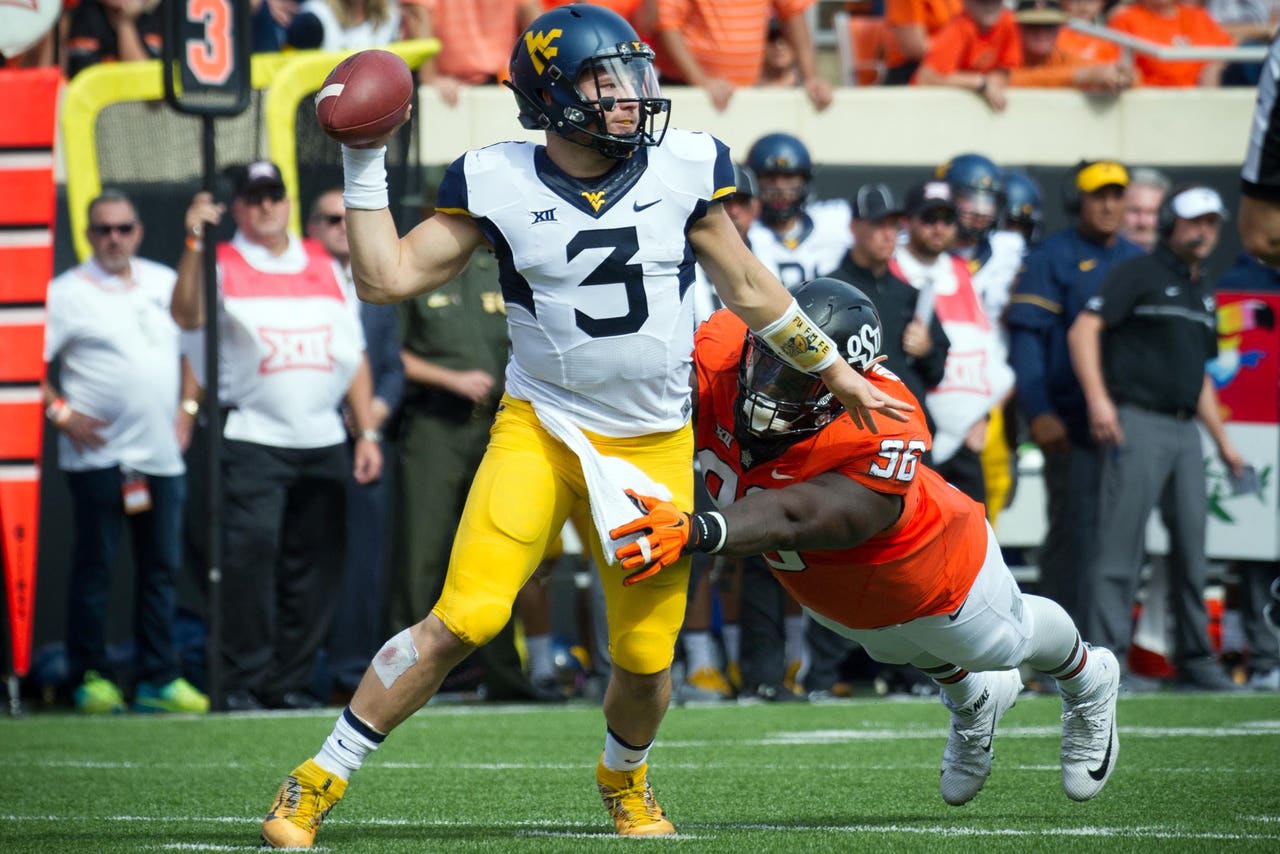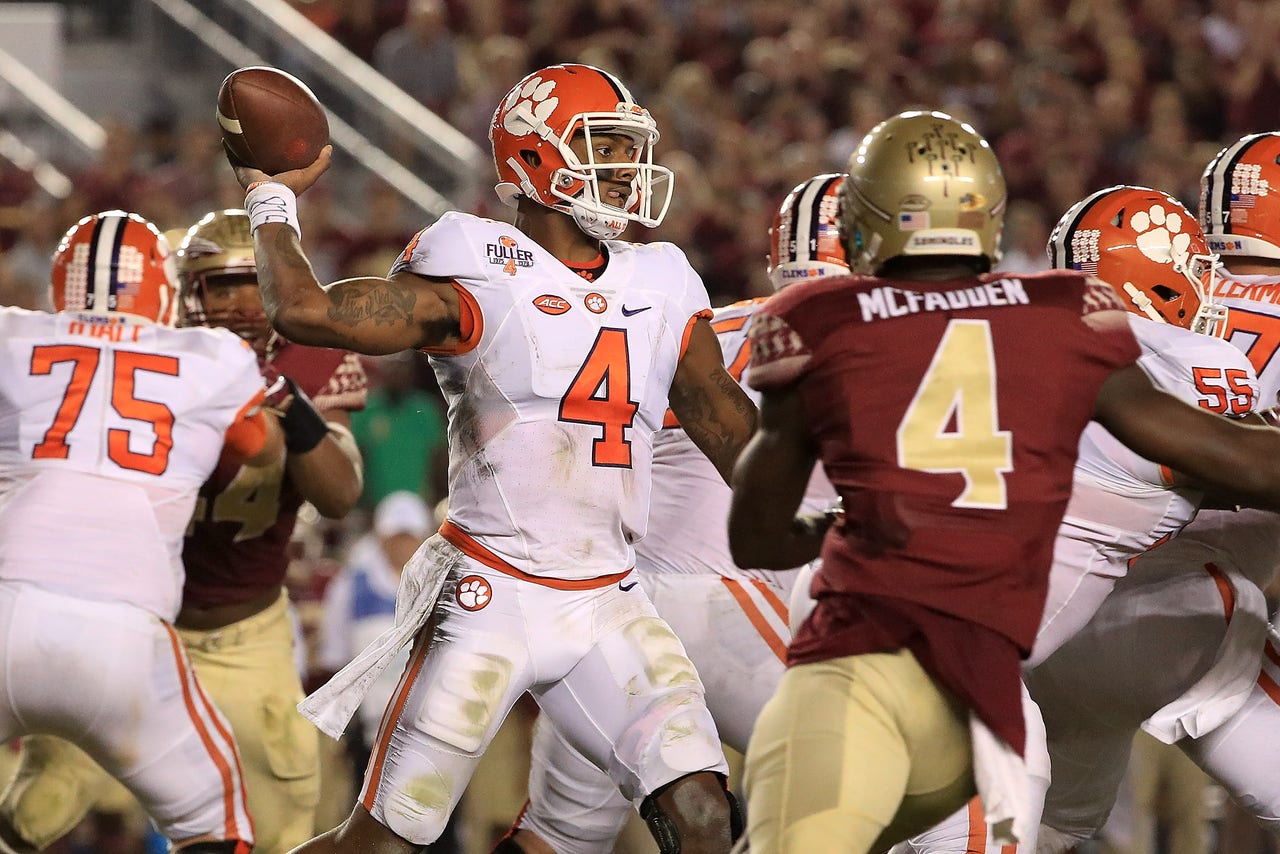 ---
---