Winnipeg Jets have the Chicago Blackhawks Number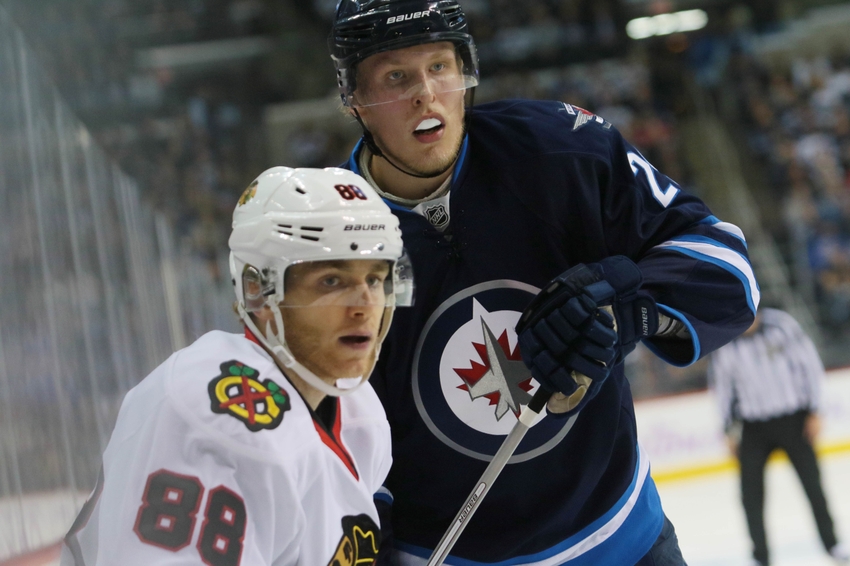 It's April 2017. The Winnipeg Jets continued on a road to success which led them to the playoffs for the second time since relocation. This time they aren't playing the Anaheim Ducks. The Jets were the second wild card team, and have the honours to the play the perennial cup contenders, the Chicago Blackhawks. How fun.
No really, how fun! Playoffs are different from the regular season. No one cares anymore how many times the Buffalo Sabres, Toronto Maple Leafs, or Vancouver Canucks beat you to make your record look worse. This is exactly what the Jets would look forward to in a similar series to what I'm projecting.
If you had to pick a team that would be the first to hold Chicago to less than two goals, you probably wouldn't have picked the Winnipeg Jets. If you had to pick a goalie who'd shut out the Blackhawks for the first time this season, it probably wouldn't have been a rookie with under 30 NHL games in his resume. That's exactly what the Jets did two nights ago. To be the best, the Jets need to beat the best, and as they place second in the Western Conference right now, they secretly know they are the best by beating the best team. It's that simple.
When the Blackhawks come to town, it seems like the Jets always have another gear the Hawks can't reach. Keeping MVP Patrick Kane, former Conne Smythe winner Jonathan Toews, and rookie of the year Artemi Panarin in check all game is not something easy to do. And to get a flurry of goals against the NHL's hottest netminder, and eventually run him out of the game is astounding.
With the depth the Jets have in their organization, there's really no match on the Blackhawks front. The Jets found the secret formula of winning against the Blackhawks that no other team is able to steal. That is shutting down their top two forward lines, and winning the special teams battle. If you can do that, the Hawks really aren't too big of a challenge. In no way, shape, or form am I saying the Winnipeg Jets are a better hockey team than the Chicago Blackhawks, but I am saying the Jets have the Hawks number. In a tough division, it needs to be that way.
Just take a look at the featured image, and you'll get the picture. The Jets are bigger, stronger, faster, and a more well rounded organization.
This article originally appeared on