Vancouver Canucks Take Eriksson off Top Line vs. LA Kings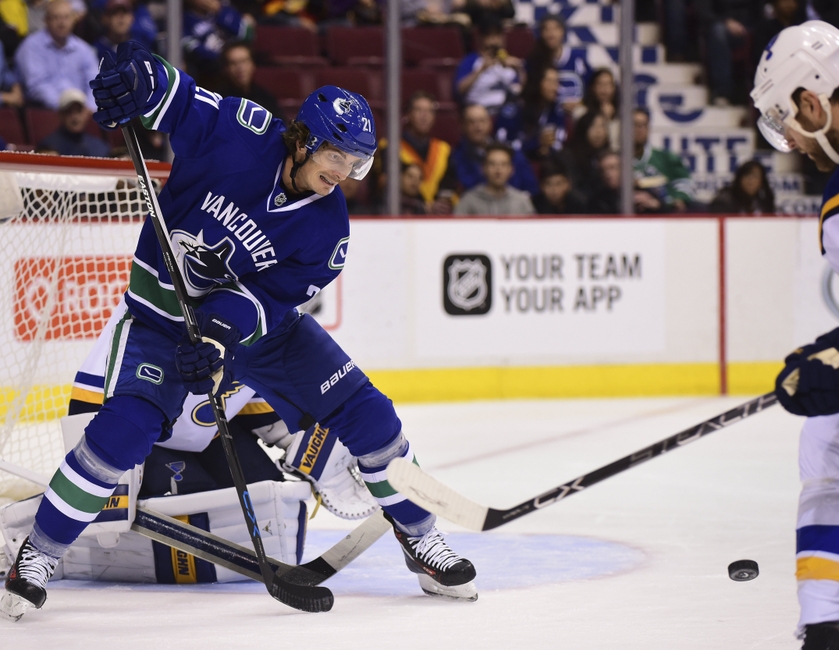 Vancouver Canucks head coach Willie Desjardins seems to be making some changes ahead of tonight's match-up with the Los Angeles Kings.
At today's morning skate, the Vancouver Canucks surprised with a set of new line combos. The second and fourth lines remain the same, but there are interesting changes to the first and third lines.
Against the Kings, Sven Baertschi will ride shotgun with the Sedin twins. He produced 28 points last season and is hoping to get that number up, so this is a prime opportunity. Loui Eriksson didn't work out as well with the twins as he did on Team Sweden, so removing him from the top line makes sense as well.
Eriksson slides right down to Bo Horvat's left wing, with Jake Virtanen back in the lineup on the right side.
Coach Desjardins said he's changing some lines to "get a few guys going." He said Virtanen practiced hard and deserves to be back in.

— Vancouver Canucks (@Canucks) October 22, 2016
Virtanen was a healthy scratch for the past two games, as Jack Skille skated alongside Horvat and Baertschi instead. Skille did a decent job, but he wasn't really better than Virtanen. If Virtanen practiced hard to get back, this is the right move.
In related news, Jacob Markstrom will get another start tonight. Ryan Miller has recovered from his groin injury, but the Canucks want to give him time to get back to 100 percent. Miller is set to start against the Anaheim Ducks on Sunday.
Puck-drop tonight is at 7 PM PT at STAPLES Center in Los Angeles.
This article originally appeared on