Vancouver Canucks at Colorado Avalanche: TV, Radio, News, Predictions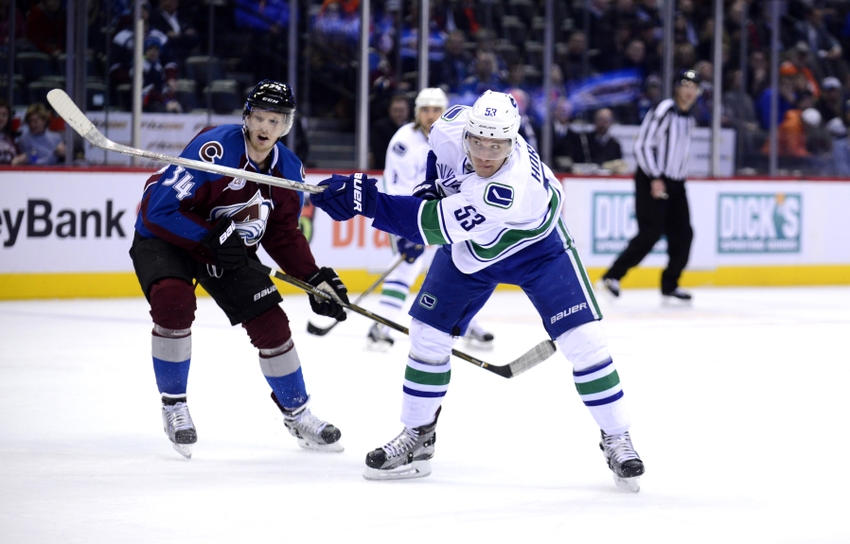 The Vancouver Canucks are right back in action Saturday after dropping a 2-1 decision against the Dallas Stars on Friday night.
For the sixth time this season, the Vancouver Canucks will play on consecutive nights.
So far, this Canucks season has gone through three phases. First, we started with an unexpected four-game winning streak.
Second, we entered a nine-game losing streak, during which the team plummeted to the bottom in most team statistics.
Since that streak ended, the team has alternated wins and losses like clockwork. They are 4-3-1 since losing their ninth straight on Nov. 7.
A team that wins 50% of their games is at least palatable to watch. But going .500 for the rest of the year puts them on pace for 79 points. Which means they are stuck in no-man's-land: not close to the playoffs, but not close to a draft lottery win either.
If the record doesn't change, we can only assume the personnel will.
Here are your last-minute need-to-knows:


Vancouver Canucks at Colorado Avalanche – 7 PM PST

Pepsi Center — Denver, Colorado
TV: CBC, SN, ALT
Radio: TSN1040
Online Streaming: Rogers GameCentre LIVE, NHL.TV (Free Game!)
Canucks Record: 8-11-2 (6th in Pacific Division, 28th in NHL)
Avalanche Record:  9-10-0 (7th in Central Division, 27th in NHL)
Gameday Notes:
Lineup News:
The Canucks have kept Alex Biega with the NHL club since the start of the year, for two reasons. First, he requires waivers to be assigned to the AHL. And second, they might have needed to play him in order to meet games-played threshold for a expansion-draft defenseman.
For now, they've found ways around both. Waivers aren't required for a conditioning assignment, and Luca Sbisa is fast approaching the minimum number of games played. AFter tonight, Sbisa only needs seven more games to reach 70 games played in the last two seasons.
It's unclear what Vancouver will do with Biega the rest of the year. With Chris Tanev returning soon and Troy Stecher and Nikita Tryamkin playing well, there are too many defensemen and too few roster spots. Something has to give.
#Canucks start Markstrom (5-3-2 this season) in Colorado. Van completes 6th back2back tonight and are 3-7-1, thus far.
Listen on @TSN1040

— Jon Abbott (@HockeyAbbs) November 26, 2016
No surprise here. Jacob Markstrom has looked iffy in his last two starts. With Ryan Miller playing well since returning from the flu, Marky will try to keep pace with a win tonight.
Alexandre Grenier has joined the team after being recalled yesterday. It seems like half of the Utica Comets roster is currently skating with the Canucks, doesn't it?
Sven Baertschi was close to playing last night, but was rested because of a sore foot after blocking a shot against Arizona. Whether he can play tonight is still an open question.
Predictions
Jeff Godley:

2

0

4

1

4

3
Janik Beichler:

3

2
This article originally appeared on