Toronto Maple Leafs Rumors: Silence In The Background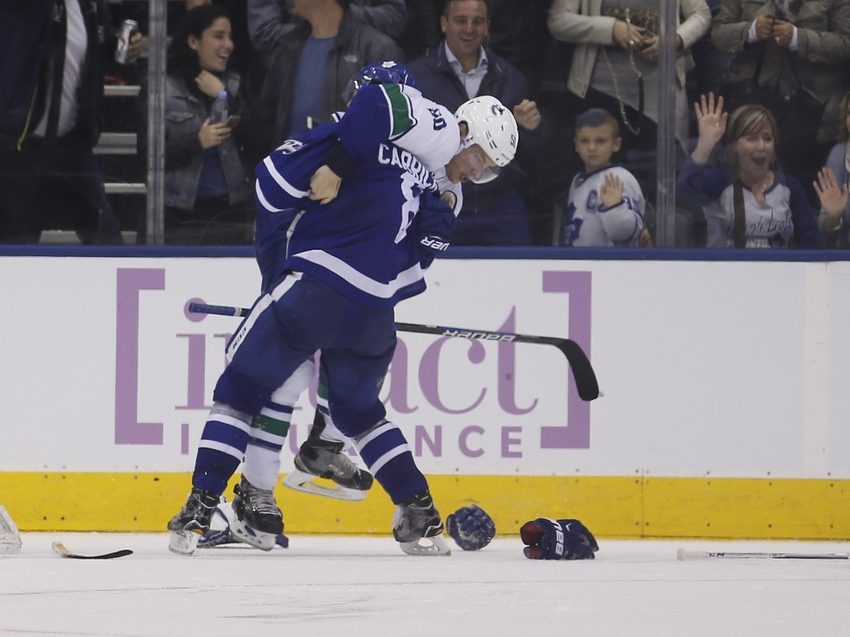 The Toronto Maple Leafs haven't been linked to many players lately in the rumor mill, and one insider hasn't heard much behind the scenes.
Darren Dreger hasn't heard much surrounding the Toronto Maple Leafs lately.
Dreger not hearing anything "substantive" on #Leafs' trade talk front. "I don't get the sense that Toronto is in the heat of anything." 1050

— Chris Nichols (@NicholsOnHockey) November 10, 2016
Now, everyone is well aware that when Dave Nonis departed so did much of the intelligence reports for the TSN Insider.
Silence around the Toronto Maple Leafs isn't anything new under Lou Lamoriello and Brendan Shanahan. The Leafs front office is like a fortress protecting their information these days and, usually, the only information that gets out is what the team wants to get out.
It's no secret the Leafs defense is a mess, so it makes sense that they would at least be having conversations around the league about the cost to acquire pieces to fill those holes.
There are teams starting to break away from the pack towards the basement of the league, and those are the desperation teams that the Leafs should be calling. Travis Yost put it into words over a year ago in a fantastic way:
Here's how to be a good NHL GM:

Step one: Find the bad NHL GMs
Step two: Call them frequently

That's about it.

— Travis Yost (@travisyost) June 26, 2015
That's the truth in the NHL. You can use bad GM's (like Jim Benning, for example) to make you look good.
The Leafs need to find pieces on the blueline without giving away too much. Bad GM's are the way to go. Don Sweeney and Jim Benning are prominent disasters, while Ron Francis, Jarmo Kekalainen and Garth Snow all have their own missteps along the way. Some of those GM's are in the basement already, some will be there soon.
Do any of those teams have what Toronto wants? Who knows? The vault is still sealed in Toronto and unless it's being pitched from Bob McKenzie or Pierre LeBrun, it's likely a rumor in its infant stages.
For now, though, the silence is still very much present around the Toronto Maple Leafs and the rumor mill.
This article originally appeared on