Toronto Maple Leafs Claim Seth Griffith Off Waivers From Boston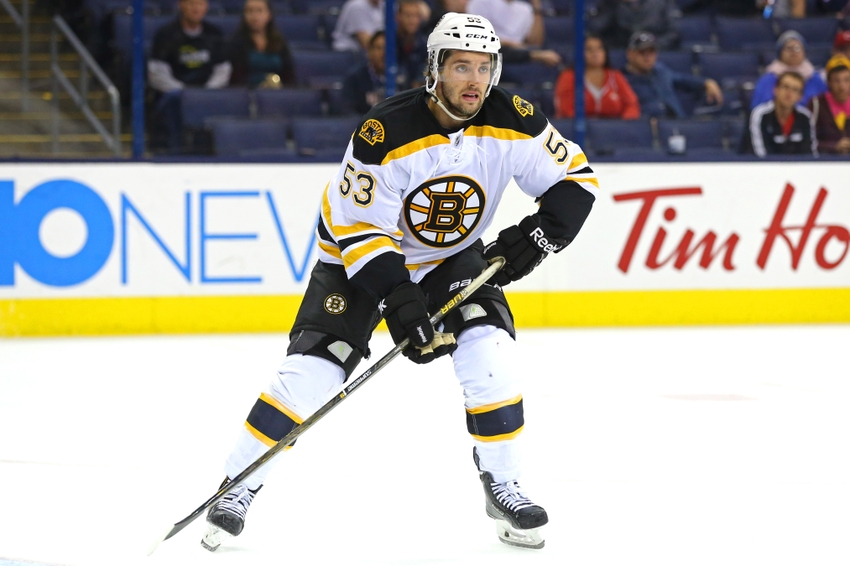 The Toronto Maple Leafs have claimed forward Seth Griffith off of waivers from the Boston Bruins.
Griffith comes with a connection to the Toronto Maple Leafs – he was a member of the London Knights in the Ontario Hockey League.
The 5'9″, 192 lb, forward was the Leafs choice over Teemu Pulkkinen (who was claimed eventually by Minnesota) and will force the Leafs to make another roster move ahead of today's 5pm ET deadline.
The choice over Pulkkinen may be explained by this tweet from James Mirtle:
Pulkkinen slipped all the way to Minnesota, who were 17th last season. I'd heard Babcock wasn't a huge fan – would explain Leafs passing.

— James Mirtle (@mirtle) October 11, 2016
Not being a favorite of the head coach while he was with another team isn't likely to get you claimed by his new team.
As for Griffith, well, adding another forward to the mix might sound ridiculous, but Griffith is a talented player. He's proven that in the AHL, being far and away the best player in that league last year. He was held off the scoring lead only because of time missed.
Griffith scored 77 points in 57 games, three points back of Chris Bourque who scored 80 in 77.
The new Leaf immediately jumps ahead of players like Froese, Leivo, Lindberg and Leipsic and should be a welcomed addition – not a constant question mark as to why he's here.
Toronto simply had a chance to pick up a good player for nothing. They did it with Corrado last year from Vancouver and are doing it again now with Griffith.
Mark Hunter would have been grilled about Seth Griffith when he became available, so take solace in the fact that the Leafs player guru gave his blessing on today's pickup.
The one question that does remain is where does Griffith slot in to the Toronto Maple Leafs lineup?
If we assume that the Michalek-Kadri-Komarov line is an actual thing that will happen tomorrow, then there's Griffith's spot.
Griffith-Kadri-Komarov
Griffith is an offensive player and deserves to have a chance to score, not play swat the fly on the fourth line. Let Martin, Holland and Michalek chase butterflies for four minutes a night while real players play.
This is a good addition for the Leafs, whether it works out well as a top nine move, or if it works out very well as a bottom line move. Griffith has talent and the Leafs know it.
This article originally appeared on