Taylor Hall injury update: Devils star out 3-4 weeks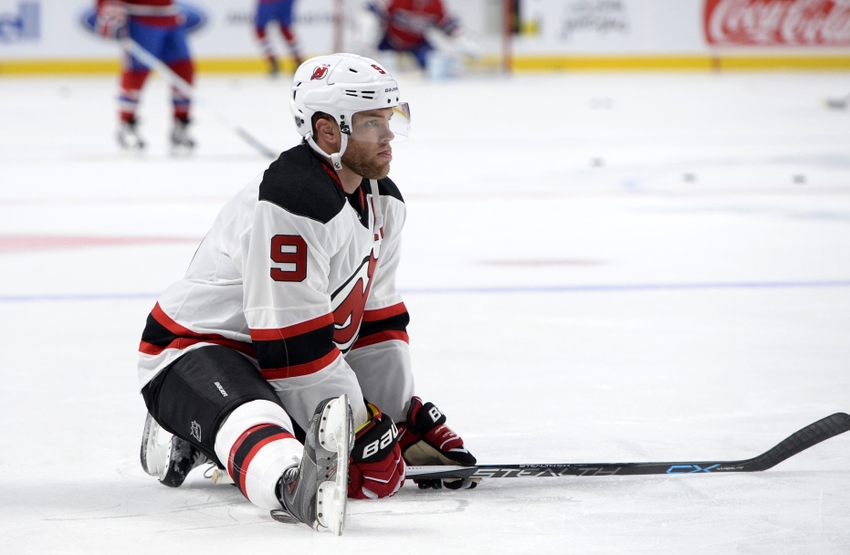 New Jersey Devils star forward Taylor Hall is out for the next three to four weeks thanks to a meniscus injury. 
The New Jersey Devils made a franchise-altering trade by acquiring Taylor Hall from the Edmonton Oilers this offseason. So far, Hall has been very promising, leading the team in goals, assists, and points. However, the Devils will have to survive without him for the rest of November, as the team announced Hall underwent surgery to fix a meniscus injury and he will miss 3-4 weeks. The team placed the star forward on the Injured Reserve.
This is a huge loss for the Devils. While Adam Henrique and Kyle Palmieri have been red-hot as of late, Hall has been a significant reason for New Jersey's current five-game winning streak. Luckily, the Devils should be getting Mike Cammalleri back relatively soon. He should help compensate for the loss of Hall, though he isn't quite as good as the former first overall pick.
New Jersey hasn't been a high scoring team even with Hall, so they'll have to be even better defensively than they have been so far. Either that or other players are going to have to step up and replace one of the best forwards in the NHL.
For fantasy hockey players, this hurts the value of Henrique and Palmieri. Both have been beneficiaries of the Hall trade while on the power play. Indirectly, he's given them the chance to face lesser competition as well. Now teams can focus on them. It also hurts the value of P.A. Parenteau and Travis Zajac, Hall's most common linemates at even strength. This couldn't be coming at a worse time for the Devils, as they are embarking on a three-game road trip to face the Ducks, Kings, and Sharks.
More from FanSided
This article originally appeared on