St. Louis Blues Morning Links: Opening Night Into Home Opener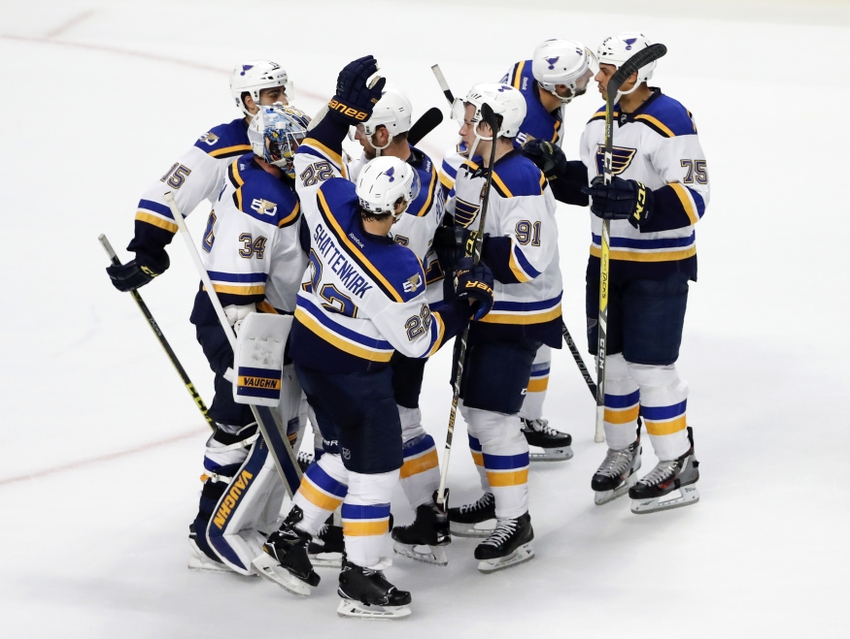 Good morning St. Louis Blues fans. Hopefully you all had a peaceful sleep after last night's season opening win over Chicago.
The St. Louis Blues ended all of our summer blues by opening up the 2016-17 season just right. Following an offseason where many questioned the moves of the front office, the players took things into their own hands.
Jake Allen didn't have a flashy game, but he got the win. He stopped 17 of 19 and had a couple good saves when the team was drifting.
St. Louis had two players with three points. Vladimir Tarasenko continued his domination of Chicago with two goals and an assist while Paul Stastny had a goal and two assits.
Kevin Shattenkirk continues to show he plans on having a big year before his contract is up. The big question that was even asked on NBCSN, is when or whether he gets traded. It could be a never ending question and one that hopefully will not distract him.
Ultimately, last night's win was just a win. It was a good team effort, but did little to really answer any of the questions we have for the rest of the season.
Still, it's always good to beat Chicago.
Here are some of the links to kick off day two of the Blues season.
In case you missed it, here is our immediate reaction following last night's contest. (Bleedin' Blue)
The fans north of the border are a little less invested, but always passionate about the game.  Here's a Canadian view of last night's big win.  (SportsNet)
Jeremy Rutherford had an interesting tweet regarding the Blues' lineup against Minnesota tonight.
Allen will start Thursday against Minnesota. Hitch said 2 to 3 other players will be in the lineup.

— Jeremy Rutherford (@jprutherford) October 13, 2016
It's interesting that Allen gets the start again coming off an injury, but if he's good, he's good. The two or three players are a bit puzzling.
You have to figure Carl Gunnarsson will be one of them, but who else? Magnus Paajarvi? Ty Rattie? Why switch so early?
In case you missed our retweet (and if you're not following us on Twitter, you should be), the Blues did a lot better in the regular season than a lot of prognosticators are suggesting in the NHL 17 simulation. Playoffs…well, not so much. (AppTrigger)
Speaking of season previews, no need to go very far.  FanSided has it all and a non-Blues focused look at each team.  (Fansided)
Looking ahead to tonight's game, here's a quick look at what to expect from the roster of the Wild by our friends in Minnesota. (Gone Puck Wild)
The Wild are hoping adding another Finnish winger will add that extra piece they've been looking for.  (Minnesota Wild)
The Blues have conglomerated all you need to know for tomorrow's pregame rally.  (St. Louis Blues)
Apparently new Blues' winger, Nail Yakupov, was trying to get out of Edmonton for awhile.  (ISBNews)
As the Blues continued to solidify their roster, so did their AHL affiliate.  The Wolves signed Sam Povorozniouk, who impressed during prospect camp in the summer.  (Chicago Wolves)
Some former Blues were on stage with the Calgary Flames to open the new Oilers' building.  One had a decent start, while the other would rather forget it.  (Calgary Herald)
Want your voice heard? Join the Bleedin' Blue team!
That's it for today.  Have a great day Blues fans and whether you have tickets or watch on TV, enjoy tonight's game.
This article originally appeared on