Sidney Crosby Concussion Diagnosis a Loss to All of Hockey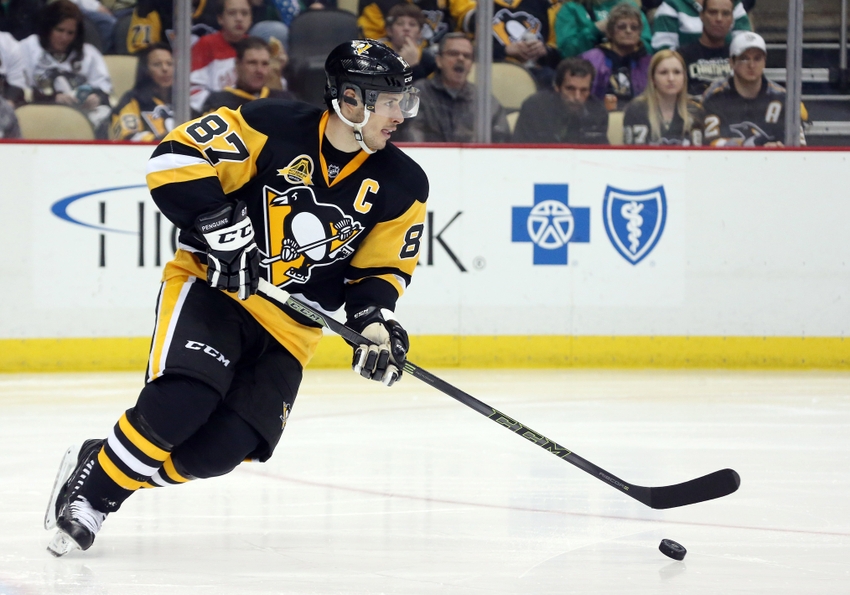 Sidney Crosby is Dealing With Another Concussion After 3 Healthy Years.  The Loss of the Pittsburgh Penguins Superstar Forward is Devastating for All of Hockey and Could Impact the Pens Significantly Early on
After an injury-free period between 2013 and 2016, Pittsburgh Penguins superstar Sidney Crosby has been diagnosed with yet another concussion, per reports that broke on Sunday morning.
The injury comes at a time when Crosby had been dominating hockey headlines; The 29-year-old led his team and country (Canada) to championships, winning MVP honors in both series.
A History of Concussions for Sidney Crosby
It's sad to think how much concussions have taken away from Sidney Crosby's career.
The first one came in January of 2011. At that time the center was entering his prime at 23-years-old and was on pace to win the scoring title by not a mile; more like a country-mile. But we never got see what could have been, as the next two-and-a-half years were lost to head trauma. At one point in time, it was uncertain if Crosby would ever take to the ice again.
Luckily, the Nova Scotia-native made a comeback and was lifting the Stanley Cup over his head in June for the first time since 2009.
It's odd, just as everything seems to be going great, the unfathomable happens. As a genuine hockey fan, you have to feel for Crosby.
But the repercussions of Sidney Crosby's history with head injuries extend farther than just Penguins fans. The entire hockey world has been robbed yet again of seeing Crosby at his best.
We got a glimpse of it in June's playoffs and September's World Cup of Hockey, but we have yet to have witnessed a copiously dominant Crosby play a full season.
"It is what it is," head coach Mike Sullivan said. "Injuries are a part of our game. Part of the challenge is for us to help Sid get healthy as quickly as possible. That's what we're going to do. We don't look at it any other way. For me, frustration at this point is a useless emotion."
"Our medical staff will take the appropriate measures moving forward," Sullivan said. "We take all of the concussions that our players are afflicted with seriously."
"Our medical staff follows strict guidelines. There is a certain protocol," Sullivan said. "That's how our team operates. We always have our players' best interests and health as the priority. Regardless of who the player is; that's how we feel."
In the meantime, the Penguins will have to adapt to life without their captain until he is able to return.
"He's (Crosby) our leader. When he's in the room or on the ice it changes a lot of things"
"He's obviously an important player for us, but our team has dealt with injuries in the past to some of our key players," Sullivan said. "In instances where some of our players go down with injuries, it presents opportunities for others to step up. That's just the nature of our business. We're fortunate we have the depth that we have."
"He's our leader. When he's in the room or on the ice it changes a lot of things," linemate Conor Sheary said. "We know that we've had guys step up in big situations before and we have that confidence again this year. If everyone sticks to their own game, we know we're good enough to win."
Yes, injuries happen all the time, but there is a fair amount of concern regarding this injury compared to when Crosby suffered his first head injury in 2011.
Concussions and the Link to CTE
The scary reality is that an athlete like Sidney Crosby, who is not afraid of going down hard in corners and has a history of brain trauma, is subject to the possibility of getting diagnosed with diseases like CTE and such.
The Hockey Writer's (and Oilers expert over at Oil on Whyte) Sammi Silber wrote a good piece on this. Many high-level athletes (mainly enforcers, MMA fighters, football players) who have been repeatedly hit in the head or suffer from multiple concussions/brain trauma have been found to have the degenerative brain disease called CTE.
With this being Crosby's fourth or fifth concussion (and he's only 29), you have to wonder if it's in his best interest to retire from the game or risk suffering from this disease later on in life.
I'm not ruling out the chance this is a minor concussion and that Sidney Crosby can just go back to being himself, but you have to be cautious.
Another possibility is that Crosby will be forced to change his playing style from a hard-nosed, well-rounded (albeit very talented) player to a more one-dimensional, all finesse guy who lets his wingers do the dirty work. It's a disappointing reality, but you have to consider things larger than the game when coming back from a serious injury like this.
This article originally appeared on