Penguins at Ducks live stream: Watch online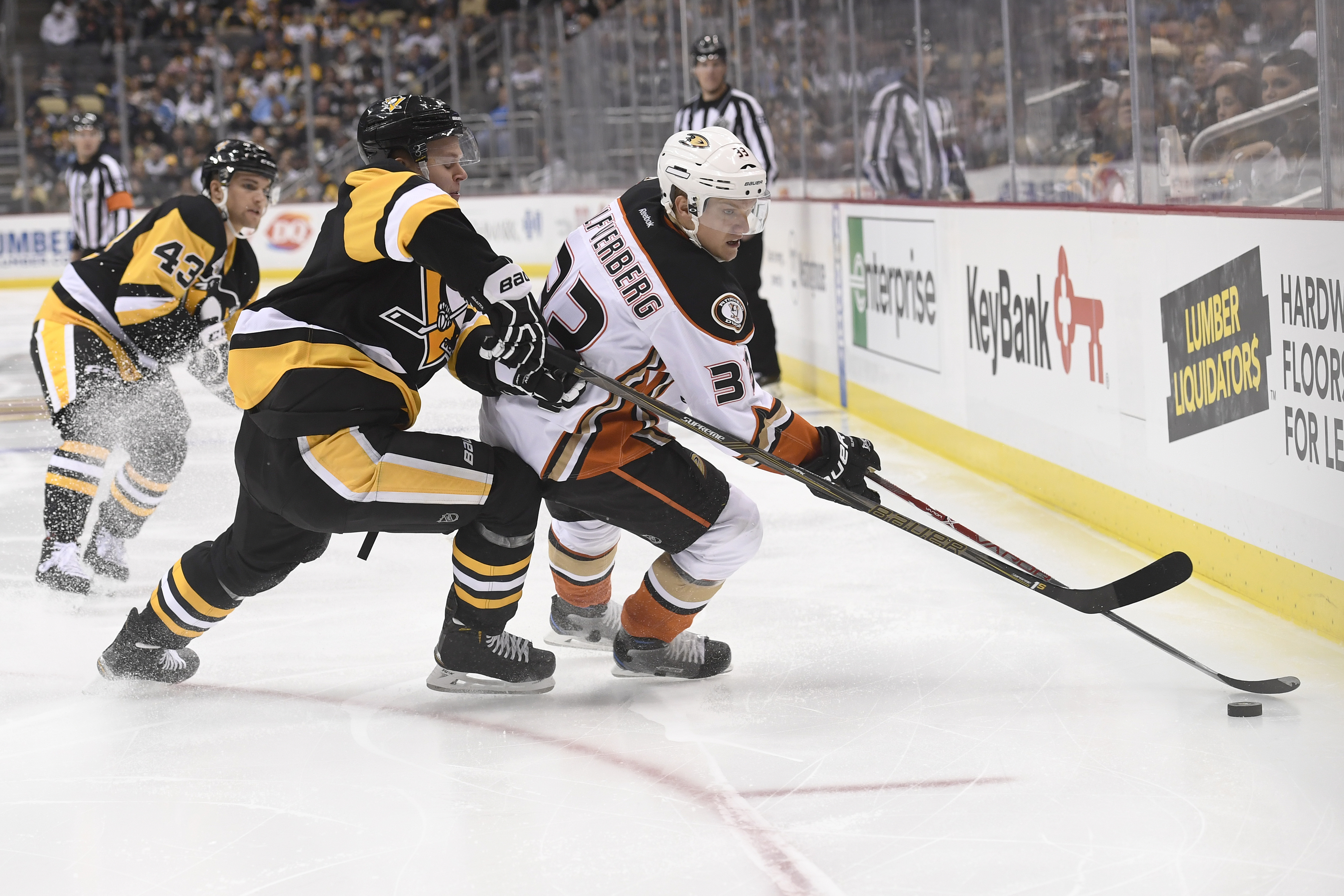 The surging Pittsburgh Penguins take a visit to face the Anaheim Ducks on Wednesday night and here's how you can watch online. 
The Anaheim Ducks (4-4-2) will host the reigning Stanley Cup champion Pittsburgh Penguins (6-2-1) on Wednesday, November 2. This game will start from the Honda Center at 10:30 PM EST. It will be aired on Sportsnet 360, Sportsnet 1, ROOT, and Fox Sports West. If you have an NHL.tv subscription, you can watch the game on there as well.
Anaheim is coming off an impressive 4-0 win over the Los Angeles Kings on Tuesday. Facing the second end of games on consecutive nights, the Ducks will have to face a very tough Pittsburgh team. They have a 2-1-0 home record this season. Ryan Getzlaf and Corey Perry have a combined 17 points, while defenseman Cam Fowler has seven points.
Meanwhile, the Penguins will be getting goaltender Matt Murray back for their game against the Ducks. Murray helped lead Pittsburgh to their fourth Stanley Cup last season. They have three straight games, with wins over the Panthers, Islanders, and the Flyers. It's not a coincidence they're undefeated with Sidney Crosby in the lineup. They will look to improve their 1-2-0 record away from home. This will be the first part of back to back games for them, as they face the Kings on Thursday.
Date: Wednesday, November 2
Time: 10:30 PM ET
Location: Anaheim, California
Venue: Honda Center
TV Info: Sportsnet 360, Sportsnet 1, ROOT, and Fox Sports West
Live Stream: NHL.tv
According to Oddsshark.com, the Penguins are favored to get a road win. That's not surprising, especially with the Ducks playing last night.
Will Anaheim be able to pull off wins on consecutive evenings or will Pittsburgh get their west coast road trip started with a win? Both teams enter tonight needing a win.
This article originally appeared on