New York Islanders: Andrew Ladd Scores First Goal (Video)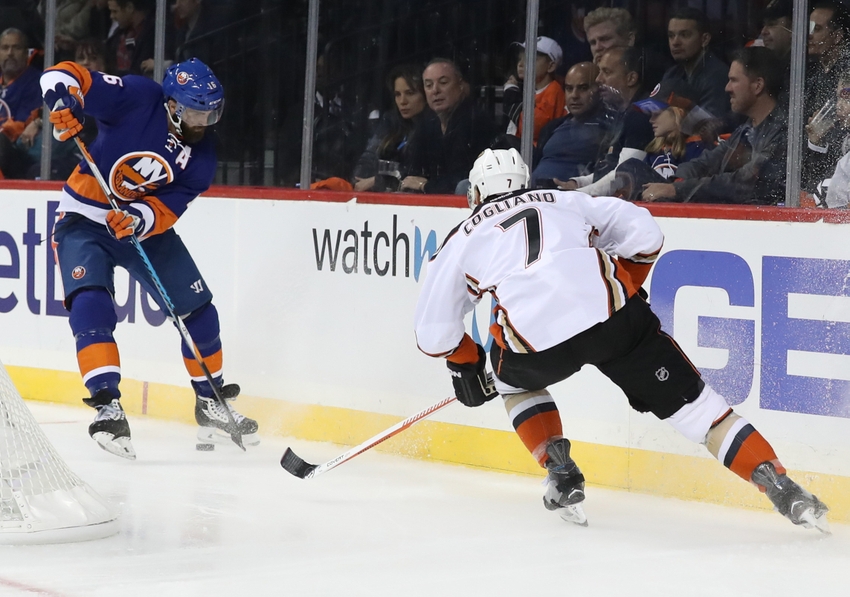 It has been a difficult start to the season for New York Islanders forward Andrew Ladd, but on Monday he was finally able to score his first goal of the season.
The New York Islanders have not started off the season the way that they would have liked. Despite playing a ton of games at home early on, the Islanders don't have much to show for it.
This offseason, the Islanders made a lot of changes, as they saw their second and third leading scorers from last season leave in free agency. Both Kyle Okposo and Frans Nielsen were key parts of the Islanders' success in recent years, and it was big decision to let them go.
General manager Garth Snow likely saw some of the young talents that are coming up for the Islanders and decided to try and get a bit faster on offense. While some of the Islanders young players are expected to step up to replace the scoring of Okposo and Nielsen from last season, the big acquisition in the offseason was Andrew Ladd.
Ladd has been a very consistent and good scorer in the NHL throughout his career. In five of the last six seasons, Ladd has scored 20 or more goals. The only year that Ladd didn't do so was during the lockout year when the NHL played just 48 games.
So far this season, it has been a struggle for Ladd. Prior to scoring his first goal of the season on Monday, Ladd had totaled just one assist.
Ladd started out with John Tavares on the first line for the Islanders, but his poor play has led to many line changes in recent days. The goal scored by Ladd was certainly an encouraging sign, and it helped them get a 4-2 win against the Vancouver Canucks.
If Ladd is able to get on a hit streak, the Islanders might be able to string together some wins.
More from Empire Writes Back
This article originally appeared on