Montreal Canadiens Return Sven Andrighetto To St. John's Ice Caps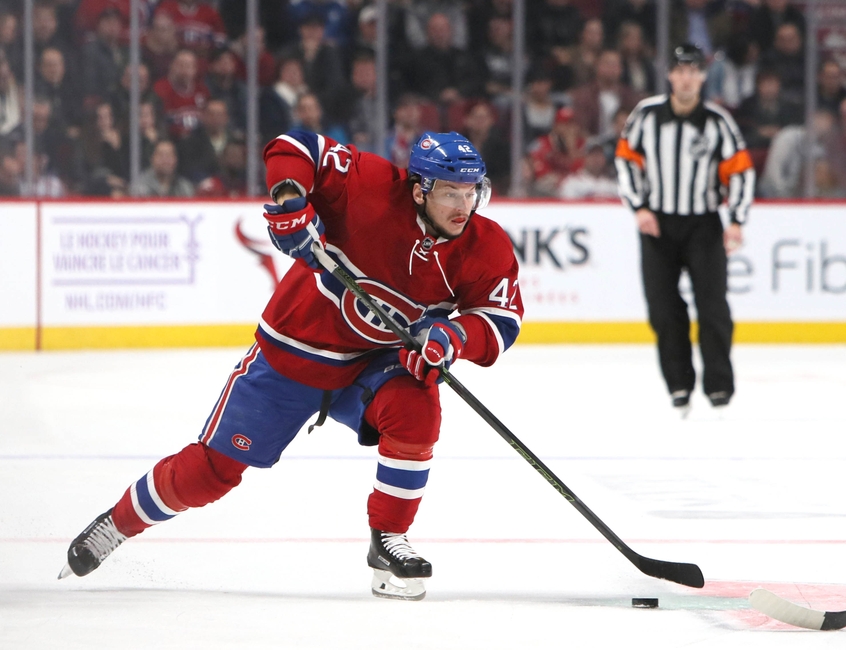 The Montreal Canadiens returned Sven Andrighetto to the St.John's Ice Caps. The 23 year old winger is starting to look like he may become a career AHL player.
The Montreal Canadiens have announced that Sven Andrighetto has been sent to the minors. The 23 year old winger will return to the St. John's Ice Caps of the American Hockey League, the top Habs affiliate.
Andrighetto started the season with the Canadiens out of training camp. After being a healthy scratch for the first two games, he was placed on waivers and sent to St. John's. It was a bit of a surprise at the time, but not so much today.
He played 44 games with the Canadiens last season and it was expected he would earn a top nine role this year. After a disappointing training camp, the native of Switzerland was in the press box for a pair of games. He was then placed on waivers and when there were no takers, he made his way to Newfoundland.
Andrighetto played well with the Ice Caps. He scored five goals and 11 points in ten games. His offensive game with the AHL team earned him another call up to the Habs earlier this month.
When he returned to the Canadiens, he was put on a line with Tomas Plekanec. However, Andrighetto quickly worked his way down to the fourth line with Torrey Mitchell and David Desharnais.
He only suited up for four games with the Canadiens, but he was unable to bring any offence. Zero goals and zero points for an offensive minded winger isn't the type of production that will keep him in the NHL.
Andrighetto wasn't given a very offensive role with the Habs, but he didn't earn one either. Let's hope he can pick up where he left off with the Ice Caps. However, it is starting to look like Andrighetto may be a productive AHL player whose offence doesn't translate to the NHL level.
More from A Winning Habit
This article originally appeared on