Montreal Canadiens Fans Rank in FanSided's Top 250 Fandom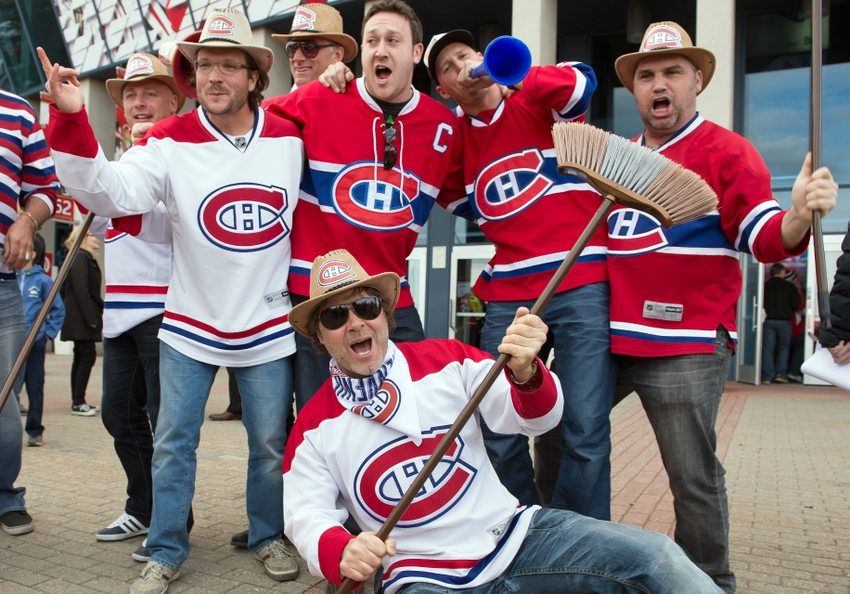 An examination of where the Montreal Canadiens fans will rank in FanSided's Top 250 fan bases in the world.
FanSided has announced that the Montreal Canadiens fan base has ranked in it's top 250 fan bases around the world. The final rankings will be released on December 6. It is not known where the Canadiens will rank on the list but they should be very high.
History of Canadiens Fans
There are so many passionate fan bases around the world so it's difficult to pinpoint where Habs fans should be on the list. However, when it comes to Hockey there is no greater passionate fan base than the Montreal Canadiens! The Canadiens have a rich history of over 100 years with Canadiens fans passion unrivaled.
More from A Winning Habit
The Canadiens have also been the league's most championed team in league history. Many young Quebec boys dreamed to play the for the bleu, blanc, et rouge, and spent much of their youth skating on outdoor rinks wanting to be like Canadiens legends Maurice Richard and Jean Beliveau.
As the years went on the Canadiens former home, the Forum, was one of the most difficult places for opposing teams to play. Much of the Canadiens success in that building was due to the part of Habs fans passionate cheering.
Still to this day, when NHL clubs travel to Montreal to play the Canadiens, players marvel at how passionate and enthusiastic the fans are. The Centre Bell is by far the most electric building in the league on a nightly bases.
It doesn't matter whether the Canadiens are at the top of the league standings, or at the bottom, Canadiens fans loyally follow their team. The Centre Bell was recently sold out for the 500th straight Canadiens game. That type of loyalty can't be found by any other fan base in the NHL.
Final Thoughts
Like previously mentioned it's difficult to guess where the Habs will show up on the list. However, considering their teams rich history and how much Canadiens Hockey has impacted the province of Quebec, the team should rank really high. A safe projection should be in the 25, but we'll know for sure on December 6.
Stay Tuned!
This article originally appeared on