Minnesota Wild: Where Does Mike Reilly Fit In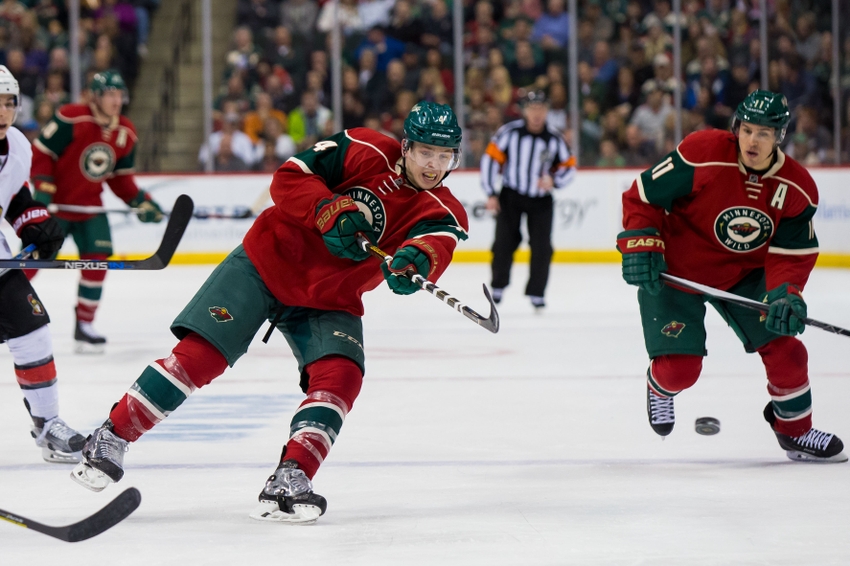 After a rookie season in which he went through his ups and downs in limited NHL action, where does Mike Reilly fit in with the Minnesota Wild organization this season?
Top 25 Minnesota Wild players 25-years-old or younger; No. 12 Jordan Greenway
Mike Reilly was given a taste of the NHL last year by playing 26 regular season games with the Wild.  The results were a mixed bag, with Reilly taking his lumps, but also finding some success in his first NHL experience.
Being that he is just 23 headed into this upcoming season, it would seem on the surface that Reilly is a player who deserves a shot to stick in the NHL this year.  However, the current depth chart at defensemen may keep him in Iowa to start the year.
The current depth chart in front of Reilly reads in no particular order: Ryan Suter, Jared Spurgeon, Marco Scandella, Jonas Brodin,Matt Dumba, Nate Prosser, and Christian Folin.  Of those spots, it would seem that only one spot on the active roster would be in doubt and that would be Prosser's.  The rest of the defensive corps features players that have experience and offensive skills (with the exception of Brodin) that far outweigh Reilly's.
It should also be noted that the Wild (unlike most NHL teams) only keeps 7 defensemen traditionally on its roster.  The fact that their minor league team is only a state away allows them to get away with this.  But the point being that Reilly is most likely at least the 8th best defensemen in the organization.  And ultimately it may come down to the Wild wanting Reilly to get valuable ice time in Iowa that he most likely would not get in Minnesota.
However injuries also take place during the course of an NHL season and the smart money says that Reilly would be the one called up.  So to say that Reilly may start the season in Iowa does not mean he won't make his way up I-35 at some point.
This likely to happen, seeing as the Wild are probably more comfortable with Prosser being the 7th defensemen, which means being inactive a good portion of the time. The alternative is to have Reilly sitting there, which again would be wasting valuable developmental time for a 23 year the organization believes to be part of the future.
This article originally appeared on