Minnesota Wild: Salary Cap Issues Leave Wild Shorthanded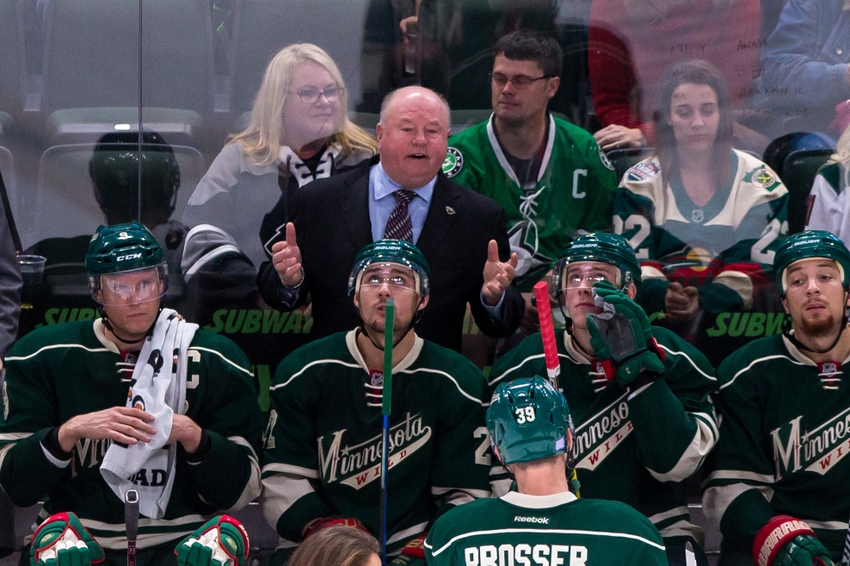 Everyone knew that Minnesota Wild would have salary cap concerns this season.  But with the roster shortage displayed at yesterday's practice, no one could have ever guessed it would be this bad.
NHL Daily: Fantasy Hockey, Jakub Voracek, St. Louis Blues
Going into the offseason everyone knew the Minnesota Wild were going to have issues with the salary cap.  The buyout of Thomas Vanek created some room in which to re-sign all needed free-agents and even bring in a few new ones.  Still after all those signings the Wild had a little bit of room in which to insure maneuver spacing to make in season call-ups and possibly trades if needed.
Then came the injury Victor Bartley and that chewed up a bit more of the Wild's planned cushion.  Add to that the fact that Joel Eriksson-Ek is costing the Wild a bit more than some other 2-way options on the roster at $894,167 and you can see where the salary cushion they once enjoyed is whittled away slowly.
Today the team's salary cap woes hit an all-time low as the Wild were forced to practice with only eight forwards and six defenders.  This was annoyance for sure that the Wild's bench boss Bruce Boudreau who is looking to keep the team's momentum going heading into tonight's game against the Sabres.
Boudreau explained his frustrations to Michael Russo of the Star Tribune saying "Coaches like to have really good practices. And I know the reasons why we only have eight forwards and six defensemen out there. It doesn't make practice any easier if you want to keep getting better, especially early on in the season. In March, we might not practice at all. But right now these 11 days  … are days for you to get better by being able to practice. And when you're not able to practice full bore because of numbers, then it's sort of irritating."
He brings up a great point the Wild need to be getting on the same page right now and concentrating on hockey.  This is a distraction period end of sentence.  The Wild front office is letting down the coaching staff and their ability to prepare the team.  To keep players out of a full practice the day before a game robs them of valuable preparation time that could be a difference in the upcoming game.
Not to mention this seems like a problem that won't be going away anytime soon.  The issues with Mike Reilly having to move up and down from Iowa have already been explained before, and now this situation where the Wild need four forwards to fill out the lineup but really only have money for three is not a sustainable model.
Sure, you can blame the fact that the salary cap really didn't expand as a cause, and really explains why the Wild are not the only NHL team that is having to maneuver the cap day-to-day.  22 NHL clubs are carrying less than $3 million in cap space currently.  But self-inflicted wounds like inflated salary numbers for some players, mixed with $2.5 million in dead space due to buyouts are a big sting that contribute to the problem for the Wild.
The simple solution is to shed some space by making a trade.  The issue is that most of the teams in the NHL are having issues like the Wild.  When the cap doesn't expand consistently the league starts to have these issues from top to almost bottom.  So the Wild will have to most likely deal with this reality for most of the season.
It will certainly test Boudreau and his coaching abilities, but he will be the key to if the Wild can be successful in this model of roster management.  He's a roll your sleeves up, old-time hockey guy who can get it done.  As he explained to Russo "Listen, I was in the East Coast League where we dressed 13 players a game and in the American League you dress 17 all the time. Whatever is thrown our way, it'll be a great challenge. If we dress 20, it'll be great."
So, bottom line would it be better if the Wild could be moving players freely and not worry about the cap day-to-day, but alas that's not the reality.  The team is going to have to do what they've got to do.  Their coach is doing his best now, and will continue to as long as he needs to until this situation is solved.  Still if the Wild start to falter in the standings look for a bigger call to change this reality.
More from Gone Puck Wild
This article originally appeared on