Mantha who? Prospect Dylan Larkin closes in on NHL chances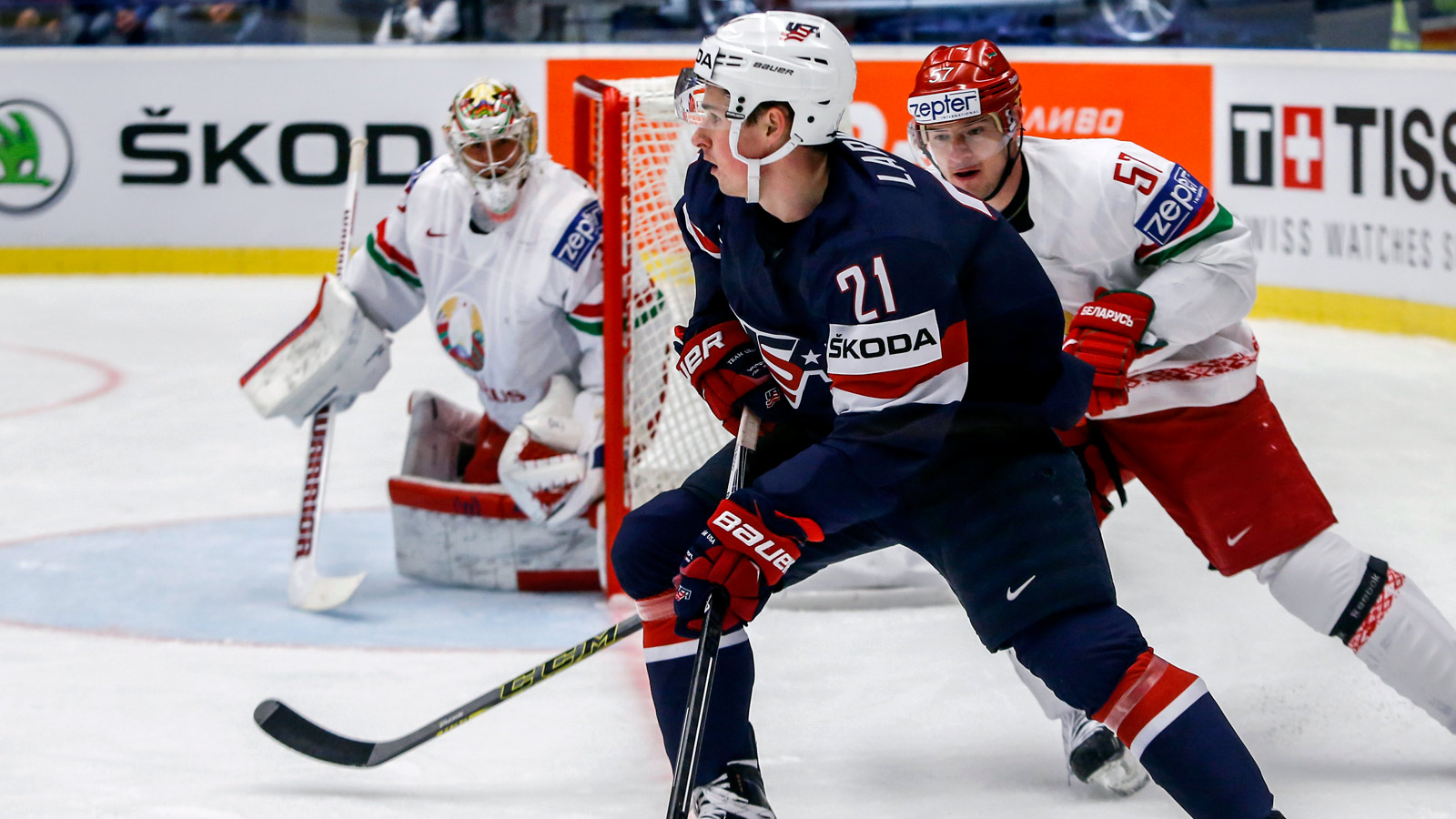 For all the hype about prospect Anthony Mantha, it seems like fellow youngster Dylan Larkin could pass Mantha on the depth chart.
Larkin, a 2014 first-round draft pick, spent last season refining his game at the University of Michigan, and he impressed so thoroughly while in school that he earned a spot on Team USA for both the World Junior Championships in the winter and the World Championships in May. His spot on the World Championships team was especially impressive considering that roster was littered with NHL players.
The 18-year-old Larkin (who turns 19 on July 30) then earned a spot with the AHL Grand Rapids Griffins for the playoffs and recorded five points (three goals, two assists) in his six games at the professional level.
"To go into the final four of the American League playoffs, there were lots of NHL-caliber players on the ice," former Griffins and current Red Wings coach Jeff Blashill said to M Live. "He didn't just look good as a young player and maybe what his potential was going to be; I thought his impact was really good. So it was a great year for him. But now, what's next?"
For Larkin, the first step is summer conditioning where he will attempt to get bigger in the gym, M Live reported. Then it's off to the prospects tournament and finally Detroit training camp, where he will have to beat out some established NHL forwards to earn a spot on the NHL roster. But according the Blashill, the NHL won't be too far away for Larkin.
"How close is he? He's certainly close," Blashill said to M Live. "What does that mean come camp? We'll see. Everybody takes different journeys to the get to the NHL. How quickly those journeys are depends on the player and the work they put in this summer."
(h/t M Live)
Photo credit: Matej Divizna/Getty Images