Los Angeles Kings Will Struggle Replacing Milan Lucic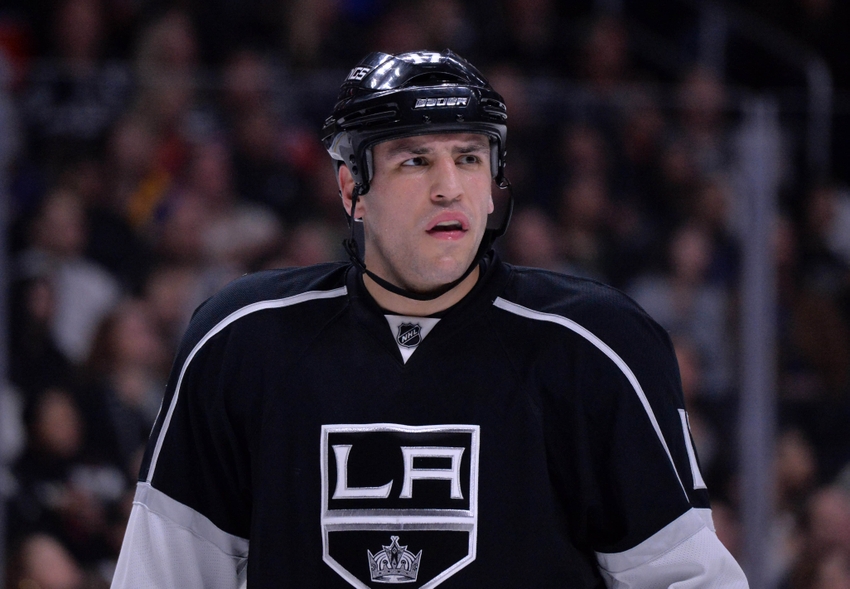 Los Angeles Kings Face Challenges Heading into 2016-17, Finding a Replacement for Milan Lucic Ranks near the Top
Released on Friday, this article by The Hockey Writers does a good job of discussing the Los Angeles Kings' impending challenges. But the biggest hurdle to overcome is finding a suitable replacement for Milan Lucic.
One of the more important additions to the Los Angeles Kings' squad is Teddy Purcell. In fact, Purcell was the only addition up front so far for the Kings. His performance over the past few years may bring the production of Milian Lucic's but not the physicality – and that's what matters most here.
Milan Lucic may not have been the highest scoring player on the team or the most prolific playmaker. But players were afraid of him. Teddy Purcell does not have the physicality of Lucic's checking, and he's also two years older.
The Kings missed big when they failed to sign Lucic to a contract extension. Now with the Edmonton Oilers on a seven-year deal worth $42 million, the Kings will be hard-pressed to find a replacement.
Teddy Purcell is not a big man, and he won't be the enforcer that the Kings are looking for to intimidate other players. LA have also not considered bringing up Adrian Kempe.
The best thing that Milan Lucic brought to the Los Angeles Kings was his physicality and willingness to play rough hockey. He got dirty, went into plays with the intention of either drawing a penalty or even getting one himself. Lucic was a team player in the sense that he could create excitement on the ice with his hard hits.
I just don't think Teddy Purcell has what it takes to become that in LA. At his age, he doesn't really have many hard-hitting years left. And Purcell never came across as an enforcer in the first place. His physicality wasn't the reason that teams signed him.
The Kings have their point-men. Jeff Carter's first line consisting of Tanner Pearson and Tyler Toffoli is a triumvirate in itself. Anze Kopitar, Dustin Brown and Marian Gaborik round out their top offense men.
Where does this leave Purcell? A simple addition that can bring points here and there, but will likely never fill the gap left by Milan Lucic. The deal with Purcell is for only a year, and I don't expect that contract to be renewed.
This article originally appeared on