Logan Couture Leads San Jose Sharks Past Los Angeles Kings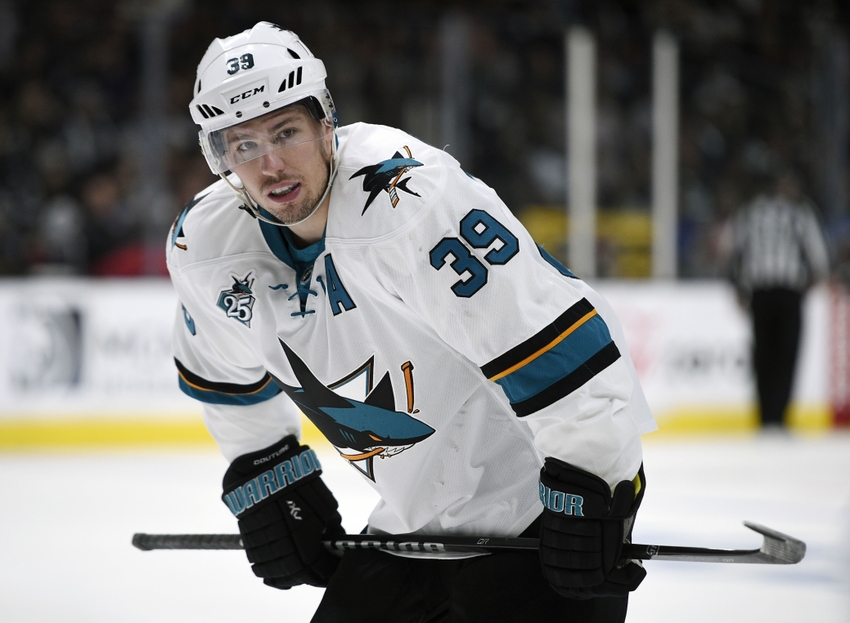 The Los Angeles Kings were looking to stay hot Wednesday, Nov. 30. Instead, Logan Couture leads the San Jose Sharks to victory…
No two teams have played as frequently over the past six-plus seasons as these Pacific Division rivals. The story coming in focused on the host Los Angeles Kings, rested and winning five straight. The narrative became "Logan Couture leads the San Jose Sharks to victory" before the first intermission.
The dynamic young forward fed rookie Kevin Lebanc for his second career goal 3:32 in. Couture then buried a loose puck with 55 seconds left in the period for the eventual game-winning goal.
Thirty seconds later, Mikkel Boedker reached his first point streak (two games) the 2016-17 NHL season by chipping the puck into the zone to create an attack. Ryan Carpenter took advantage of goalie Peter Budaj cheating for a pass and wristed the puck nearside for his first goal in his fourth game.
Couture was not done and his efforts were not limited to the offensive end. After he buried the empty-net goal with 77 seconds to go, the event summary had tallied as many blocks as shots (four). He scored half of San Jose's goals, assisted on half the others and was on the bench during the one goal against. (Former Los Angeles captain Dustin Brown scored on the power play 3:01 into the second period.)
However, Couture was not alone. Line-mate Joel Ward had two assists and Marc-Edouard Vlasic paced the blue line with four blocked shots.
Defensive Lockdown
More importantly, Martin Jones played a second consecutive night to derail his former team's winning streak. He turned away 26 of 27 shots for a (.963 save percentage), including many of the grade-A variety.
In fact, the Sharks gave up 19 of the 23 shot attempts between the first two goals. Only their shot-blocking commitment kept the deficit of shots that actually got through to 4-2.
Want your voice heard? Join the Blades of Teal team!
Jones stood strong and could not be blamed for the goal he allowed. Finally San Jose began to dictate play and not just the scoreboard shortly after the midpoint of the second.
The Kings registered a shot 8:37 before the second intermission. They did not get another on Jones until 12:10 after the break. In that 20:47, they had only five attempts (three blocked, two missed). Moreover, they had only three attempts (one miss) in the first 18:49 of that stretch.
That shutdown defensive ability will win a lot of games. It is even more impressive given the advantage Los Angeles enjoyed in most statistics: 37-22 faceoffs, 11-8 giveaways, 1-1 takeaways, 37-28 hits, 27-24 shots, 70-47 attempts—but bested 12-21 in blocks.
That game should also help against the Montreal Canadiens Friday. They bring the best record on the 2016-17 NHL season to bear against the Sharks, but are coming off a loss at the Anaheim Ducks.
This article originally appeared on