Kyle Turris scores in overtime, gives Senators opening night win (Video)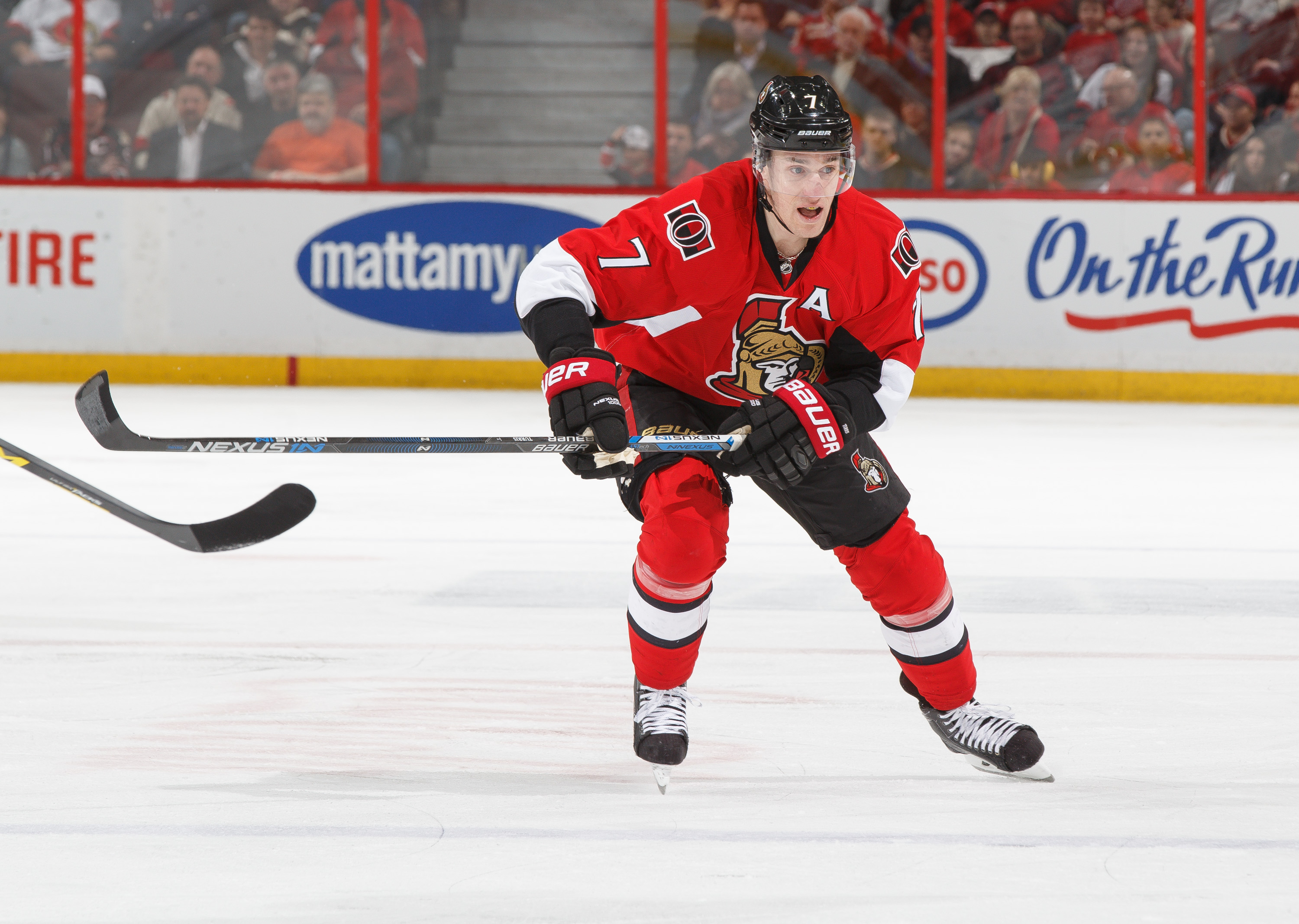 Kyle Turris and the Senators beat the Maple Leafs despite Auston Matthews scoring four goals. 
Cue the narratives. The Toronto Maple Leafs got four goals from 2016 first overall pick Auston Matthews and still managed to lose. They lost because the Ottawa Senators scored five goals. Kyle Turris, playing in his first game since February 27th, scored two of them, including the game winner in overtime.
Final score: Sens 5, Matthews 4 pic.twitter.com/6hsRIyNJko

— Stephanie (@myregularface) October 13, 2016
Turris does a great job to blow one right past Maple Leafs goaltender Frederik Andersen, who had a night to forget in his Maple Leafs debut. The Senators did a great job rallying despite the four goals from Matthews. Ottawa stayed calm and kept on pushing. They kept Matthews relatively quiet in the third period with no goals. Turris led the way with the game-tying goal in the third period and the game-winning goal in overtime.
This is a reason why Turris is an alternate captain. He hasn't always been a productive player, but he's pretty clutch. When the Senators need a big goal, Turris is usually playing a role in it in someway. Turris gets a great start to his season, something he needs after a rough 2015-16 season.
That 2015-16 season was defined by injuries. He had one of his least productive seasons with 30 points in 57 games while trying to battle through an injury. The Senators are definitely happy to have him back, though Matthews and the Leafs may not be quite as happy about it.
This article originally appeared on